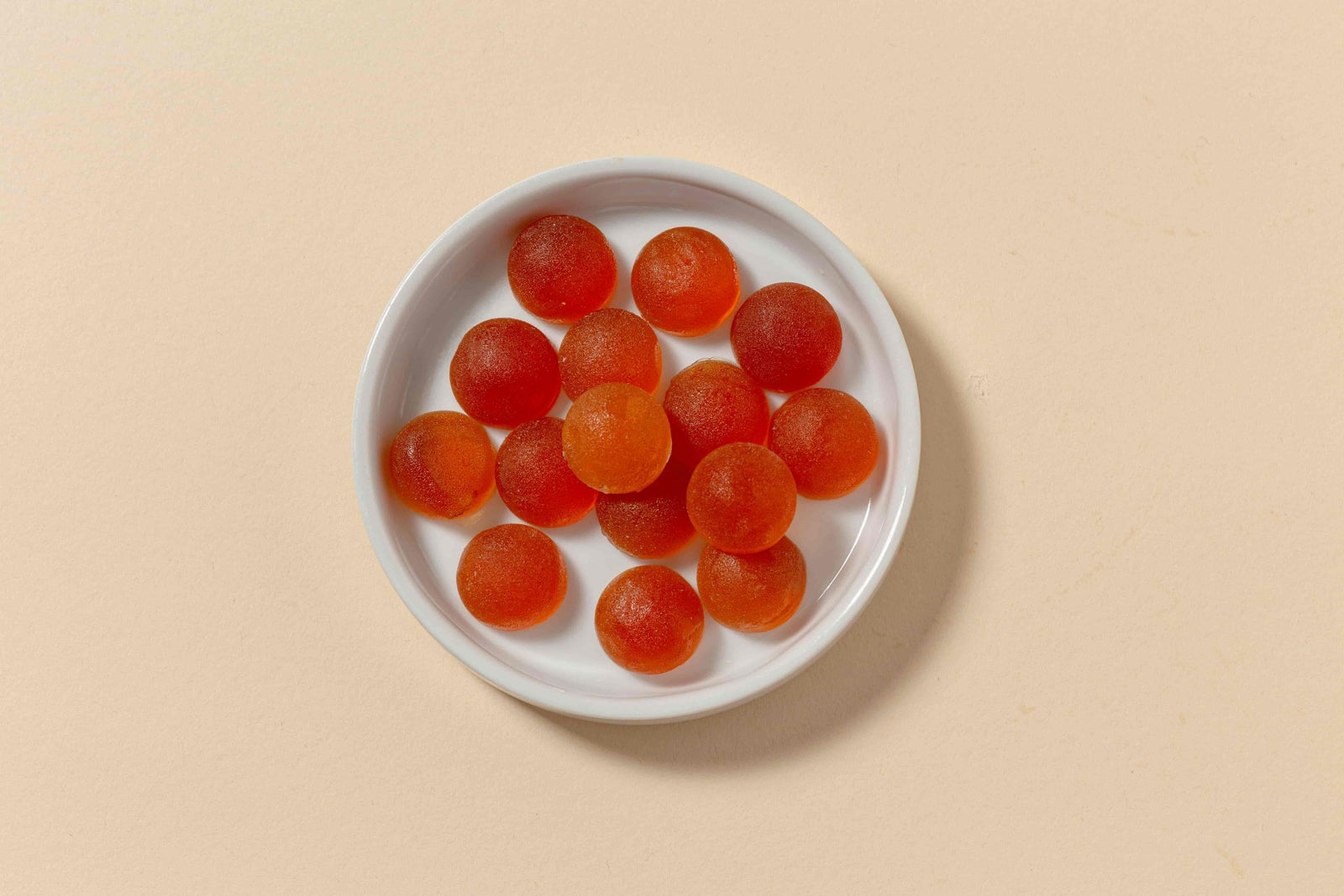 The popularity of CBD has given rise to new ways to use this diverse cannabinoid, including some truly fun and exciting edibles. Most of the time, people will take their CBD by way of tincture, softgels or vaping. While these methods are fine and can be easy to use, they can often taste bad or require a device you might not own, like a vape pen. This is where CBD candies come in!
Edibles are a great way to use CBD because they are very easy to take (you just eat them) and can give you a very specific amount of CBD whenever, wherever. When using a vaporizer or tincture, it can be relatively difficult to measure how much CBD you're taking. Edibles come with specified amounts of CBD in each piece and package, giving you a wide range of options for tasty treats that are tailored to your needs!
Here is a list of the top 10 best CBD candies to satisfy that sweet tooth!
The staple of all infused candies, whether it be alcohol, cannabis or CBD, is the gummy bear, so that's the first on our list!
The Chill Gummies gummy bears are a delicious CBD edible that has an assortment of flavors in each pack consisting of apple, orange and blue razz with a little over 10mg of CBD per piece. They're perfect for use right before bed and do a great job of relieving some of those aches too.
Hard candies are becoming a popular choice for people who want an efficient method of using CBD like a tincture but even tastier. This has a lot to do with the fact that hard candies are meant to stay in the mouth for a few minutes, which allows the CBD to be absorbed slowly under the tongue and through the mucous membrane in the mouth.
These CBD hard candies come in 4 different flavors that will knock your socks off: Blue Raspberry, Caramel Apple Pie, Cartoon Cereal Crunch and Pomegranate Lemonade. Each bag has 60mg of CBD and four pieces per bag, giving you a dairy-, gluten-, nut- and soy-free treat that anyone can enjoy!
If you're looking for a classic type of gummy that just tastes good and has the CBD you want, then look no further. The USDA-Certified Organic CBD gummies by Joy Organics are a sweet, gourmet treat that suit the lifestyle of everyone from the college student to the businessman.
Each jar has 30 gummies, and each gummy contains 10mg of CBD with the option of two delectable flavors: Strawberry Lemonade and Green Apple. They're perfect for a hike or just relaxing with some friends.
Everyone loves lollipops and now you can grab one with 10mg of CBD! These tasty little sweets are some of the best available on the market. Made with CBD isolate, these suckers are powerful and a great way to unwind after a long day.
Kratom CBD makes these lollies in 6 "chronically" delicious flavors: Strawberry, Tangie, Blue Dream, Lemon OG, Gushin' Grape and OG. You'll be sure to savor these guys!
We have gummy bears, worms, snakes and now froggies! Green Roads created a frog-shaped gummy that you can get in a bunch of different flavors, like grape, green apple, and even they carry sour versions! They come in:
200mg CBD — four gummies/50mg per froggie
100mg CBD — four gummies/25mg per froggie
50mg CBD — five gummies/10mg per froggie
Chocolate is the most important food group…well, not really, but whenever there's a chance to mix it with something amazing, like CBD, you end up with a delicious candy bar that will turn anyone into a fan! This is what Lulu's Chocolates did, and their vegan, raw, organic chocolate is a melt-in-your-mouth treat that will make you want to eat the whole thing.
One bar has 80mg of full spectrum CBD. It's divided into 4 pieces, each containing 20mg of CBD.
Probably one of the most interesting and unique of all the candies on this list, the CBD Salt Water Taffy is a fun way to take CBD. They have amazing flavors including Bergamot Orange, Strawberries & Cream, Extra Dark Chocolate, Passion Fruit, Sea Salt Caramel and Peppermint. Each bag has 400mg of CBD with twenty pieces of taffy, each containing 20mg of CBD per piece. These aren't your granddaddy's salt water taffies!
Another classic gummy bear candy with a CBD twist, the Medix CBD gummy bears look just like the real thing but have CBD infused into them!
These yummy gummies come in a 100mg and 300mg option. Each bear contains 10mg of CBD and comes in an assortment of flavors!
9.
Milk Chocolate Bar by Grön CBD
Silky smooth and velvety delicious is all that can be said about this CBD-infused delicacy. Grön is a company that specializes in gourmet CBD-infused foods. Their 100mg milk chocolate bar not only tastes amazing, but each bar is hand-crafted and fair trade, making this candy bar one of the best and friendliest on the market.
This gummy tells you everything you need to know about it right in its name — this is not pot and won't get you high (like everything on this list) but it is a delicious gummy. It comes in a tasty strawberry flavor, and each container has 30 gummies and contains 300mg of CBD/10mg per piece. This is a vegan gummy that even the snobbiest of foodies will love!
If you are interested in the topic, you might want to read our article about the best CBD chocolate!
Thanks for reading! To show how much we appreciate you, we're going to give you 16% off your next order. Just use code READER16 at checkout!
Joy Smith is Joy Organics Co-founder and visionary. After her own life-changing experience with CBD, Joy started Joy Organics to create a line of sustainable and premium CBD products consumers could trust. Before founding Joy Organics, Joy worked as an itinerant speaker, traveling to over four continents to empower women across the globe.