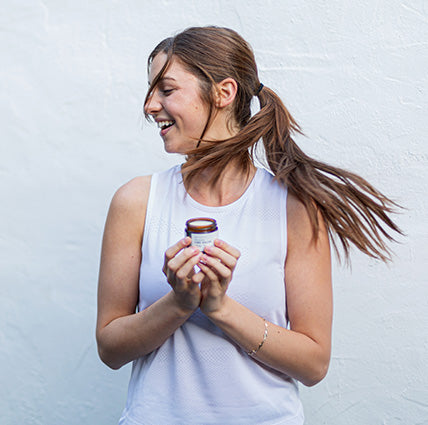 THE JOY ORGANICS PROCESS
The World's Best
Hemp-Based Products
Not all hemp is created equal, which means not all CBD is the same. As a premium CBD company, we believe that if you want to create the best products available, excellence must be a priority at every stage. With this as a guidepost, we can partner with the right experts to achieve a high-quality standard.
We've Partnered With the Finest
To further our mission of crafting the world's best CBD products, we choose our partners carefully. After extensive due-diligence, Joy and her team have partnered with the sharpest minds in the industry and a team of farmers and extractors who are committed to cultivating clean and premium hemp-derived phytocannabinoids.
Joy's innovative and thorough product development team ensures that every single ingredient used is meticulously sourced and lab tested. They remain committed to crafting new and refining existing formulas that set new standards for quality and efficacy, including a line of USDA Certified Organic CBD tinctures, gummies, and salves.
The #1 Broad Spectrum Brand
Joy's 6-Step Process for the Highest Quality CBD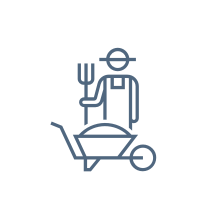 Step 1: Superior USDA Certified Organic Farming
Every product Joy creates starts with our natural proprietary strains of hemp that are high in CBD. All of our organic hemp is grown in nutrient-rich soil in Oregon, Colorado and Kentucky on USDA certified organic farms.
Our farmers operate under strict guidelines while using state-of-the-art organic farming processes. Not only does this enhance the quality of our natural proprietary strains, but it also makes sure our products are unsurpassed in their potency, quality and consistency.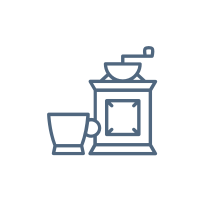 Step 2: Hemp Flower Processing
After harvest, the plants are dried. After the drying process, the buds, also referred to as flowers are removed and stored in a climate-controlled environment until they are ready to be used. To create our high-quality CBD oil, we do not use the leaves, stalks, seeds, or stems. Just prior to the CO2 extraction process, we take our buds through a milling process, similar to grinding your coffee beans prior to making a fresh cup of coffee.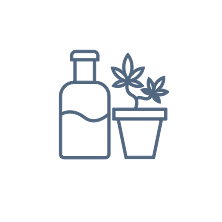 Step 3: Proprietary Extraction
The USDA certified organic milled hemp goes through a proprietary USDA certified hemp extraction process. The extracted oil then goes through a series of USDA organic certified purification processes that produces a beautiful honey-colored organic CBD oil free from solvents, pesticides, fats, waxes, and other undesirable plant compounds. This beautiful full spectrum oil is what we use to make our USDA certified organic full spectrum tinctures. Full spectrum oil contains some THC.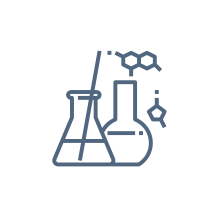 Step 4: THC Removal
To make our broad spectrum oil, we have the THC removed through a proprietary USDA organic certified chromatography process. This is a unique, proprietary and expensive process which is why authentic USDA organic broad spectrum CBD products are so rare.
As you can see on our broad spectrum lab reports, our products contain no detectable (0.0%) THC.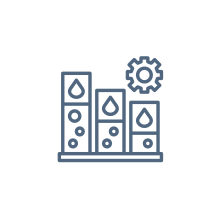 Step 5: Product Development and Manufacturing
Our goal in the formulation of all our products is to use the highest quality organic ingredients available. As American's premium CBD brand, there isn't one place in our formulation, ingredient or component sourcing, or manufacturing process where we cut corners to save money.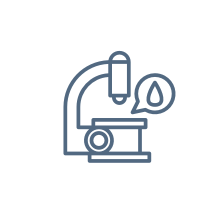 Step 6: Third-Party Lab Testing
Every batch we produce goes through rigorous third-party lab testing at an ISO certified lab. We have set a new bar of testing in the industry. Every batch receives the most comprehensive testing available: microbial (E. coli, yeast, mold), potency (ensuring what's on the label is in the bottle), heavy metals (lead, arsenic, mercury and cadmium), pesticides (60 total) and solvents.
Each of our products includes a QR code linking to both the internal lab reports on the raw oil and the third-party testing on the finished product.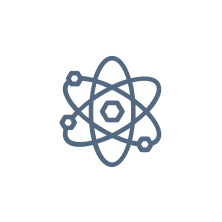 Our Proprietary Nanoemulsion Technology
Our nano softgels require our oil to go through another processing step. Our premium hemp oil goes through a proprietary process that transforms it into water-soluble, nano-sized particles which leads to greater absorption and therefore enhanced efficacy.
In addition to our nanoemulsion process, we use other proprietary technology to create the water-soluble CBD powder used in our dog treats — since your body has difficulty absorbing oil, any water-soluble product you consume will be more bioavailable, since 60% of our bodies are made of water.
USDA Organic Certifying Agencies have yet to certify any company's water-soluble CBD. Once they start, we will be ready!
Better processes, better products, better results — with Joy Organics, you only get the best.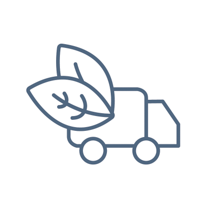 Carbon Neutral Shipping
After the hemp is harvested, the cannabinoids are extracted, and the CBD is combined with other meticulously sourced, high-quality ingredients, we bottle our formulas into recyclable containers and get ready to send them to our valued customers across the country.
Our commitment to sustainability doesn't end in our growing, formulating, and bottling practices; it also extends to the way we ship our products. We've partnered with Carbon Fund, a nonprofit organization that enables us to offset our carbon footprint, and we now offer carbon-neutral shipping.