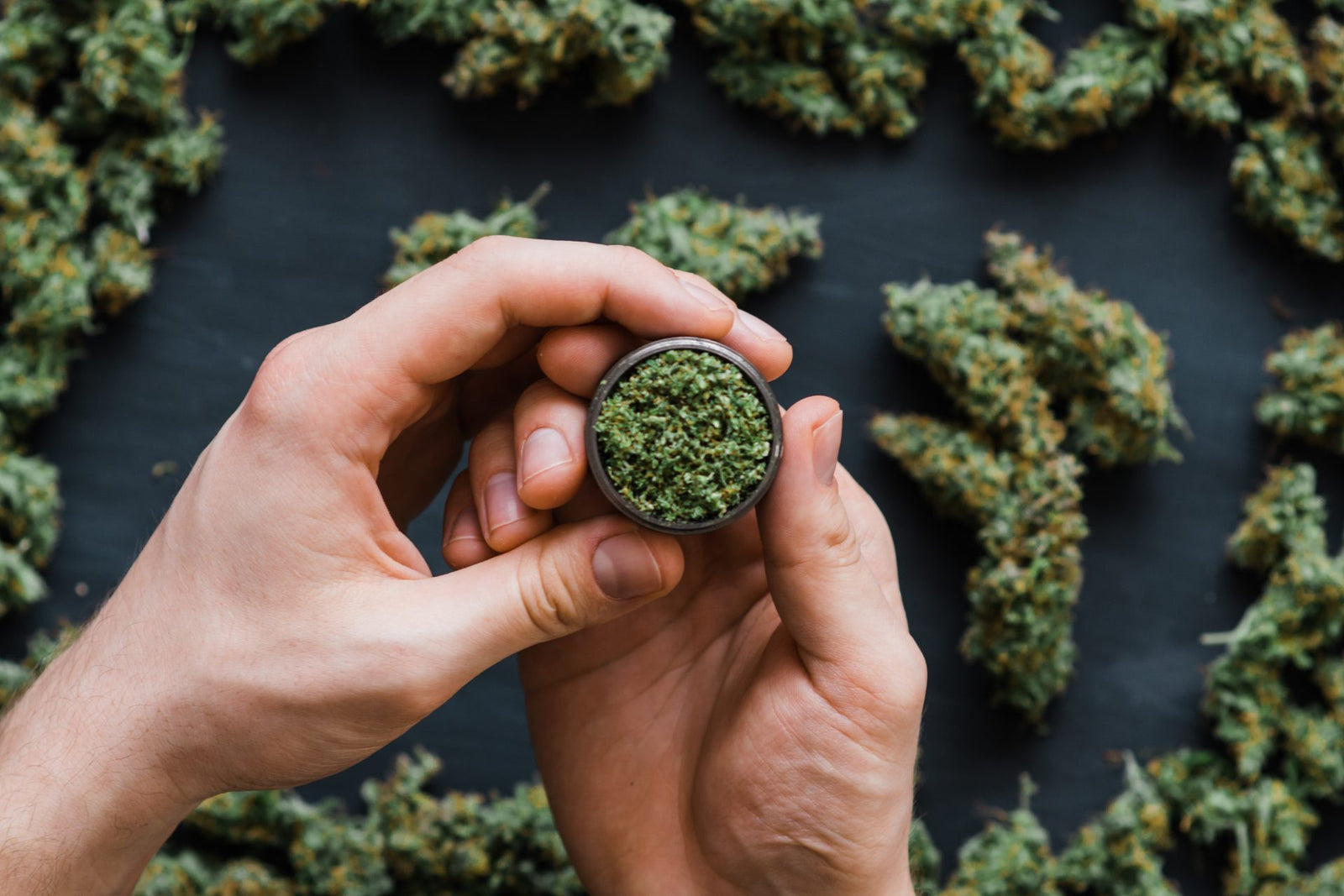 Have you been thinking about the top high-CBD cannabis strains and wondering if your favorite is among them? Are you looking for different ways to take your CBD? While we typically think of taking CBD in the form of a tincture, edible or gummy, CBD flower is an option that not too many people have considered. Did you know that there are specific cannabis strains bred to contain high levels of CBD, just as some strains are bred to contain high levels of THC?
High CBD strains have been developed to contain significant levels of CBD without overwhelming, mind-altering levels of THC. While high CBD strains can be made into familiar CBD products like tinctures, some people prefer these strains in their natural flower form to be used in a joint or smoked out of a pipe or vaporizer.
If you're interested in expanding your CBD experience and you're curious about some of the high CBD strains available on the market, we invite you to learn a bit more about the most popular CBD strains that exist.
Top 5 CBD Strains
1.
Charlotte's Web
Charlotte's Web is the high CBD strain that started it all. It was developed by the Stanley Brothers in Colorado in the early 2000s. Charlotte's Web was originally dubbed the "Hippie's Disappointment" because it didn't contain enough THC to produce the high marijuana is famous for. The strain was created by crossbreeding a specific cannabis strain with industrial hemp to produce a high CBD strain.
Charlotte's Web contains a CBD content of 17%, with minute traces of THC. With a terpene profile of predominantly myrcene and caryophyllene, Charlotte's Web offers a woody, earthy aroma and notably sweet flavor.
2.
Cannatonic
While Charlotte's Web is by far the most famous high CBD strain, Cannatonic is a close runner-up. Also known as the "CBD Queen," Cannatonic was first introduced in 2008 at Spannabis, Spain's annual cannabis event, where its high CBD levels were initially analyzed. A cross between MK Ultra and G13 Haze, some Cannatonic strains contain levels of CBD as high as 17%, with THC content typically below 6%.
Cannatonic is said to be uplifting yet relaxing. While the THC content Cannatonic contains might produce mellow psychoactive effects, they aren't known to be extremely strong due to the high concentration of CBD.
Cannatonic is abundant in the terpenes myrcene, limonene and caryophyllene which lend to its earthy, floral aroma and flavor with slightly sour notes.
3.
AC/DC
AC/DC is known for its incredibly high CBD:THC ratio of 20:1. This high CBD strain typically contains 16-24% CBD, with THC levels as low as 2-6%. AC/DC is simply a sativa-dominant phenotype of Cannatonic. With exceptionally low THC levels, AC/DC elicits only very mild psychoactive effects.
AC/DC is known for being an extremely relaxing high CBD strain that invokes a feeling of uplifted happiness. Individuals who frequently use AC/DC report an increase in focus and concentration, combined with feelings of happiness and contentment.
The dominant terpenes in AC/DC are a-pinene, b-pinene and caryophyllene, which lend to an herbal, piney aroma and flavor with faint peppery undertones.
4.
Harlequin
Harlequin is a CBD-dominant cannabis strain created from a cross of Thai sativa, Nepali indica, Swiss sativa and Columbian Gold. The genetic balance of these four cannabis strains has resulted in a sativa-dominant strain with a 5:2 CBD/THC ratio. With a CBD content between 10-15% and THC levels ranging from 4-7%, Harlequin is well-known among the medical cannabis community, with an overwhelming number of user reviews that rave about how this high-CBD strain has positively influenced their lives.
While the percentage of THC contained in Harlequin is considerably low, it's likely that some users may feel a bit of the psychoactive effect THC is known for.
With a dominant terpene profile of myrcene, pinene and caryophyllene, the aroma of Harlequin is earthy and somewhat musky, while also containing notes of citrus and mango.
5.
Ringo's Gift
On average, Ringo's Gift contains roughly 10% CBD and less than 7% THC. It was bred specifically for its high CBD content by crossing two other high CBD strains: AC/DC and Harle-Tsu. It was named after Lawrence Ringo, the cannabis activist and CBD pioneer who was responsible for originally breeding it. There are a variety of phenotypes and CBD:THC ratios of Ringo's Gift. Many offer a balanced 1:1 ratio of CBD to THC, while others have tested at a whopping 25:1 CBD/THC ratio.
While the THC content in Ringo's Gift is known to produce an uplifting, mellow psychoactive effect, it's reportedly not overwhelming, thanks to its low THC levels and high CBD content.
Ringo's Gift is rich in terpenes including myrcene, a-pinene and caryophyllene, offering a refreshing earthy, pine-like aroma mixed with strong citrus and mint notes. Sensitive palates will also notice undertones of spicy pepper.
The Most Popular Hemp CBD Strains
While the strains above are widely considered the most popular CBD strains available, they typically contain THC levels over the federally legal amount of 0.3%, with the exception of Charlotte's Web.
What about the top CBD strains that contain less than 0.3% THC?
We're glad you asked.
Check out the following popular hemp CBD strains, which contain federally-approved levels of THC and are typically sold online as CBD hemp flower:
Cherry Wine:

 

With reported CBD levels of up to 22%, Cherry Wine is one of the highest CBD strains available. True to its name, this hemp CBD strain contains distinctive cherry notes blended with undertones of spicy black pepper.
Sour Space Candy:

 

Sour Space Candy is a gorgeous CBD strain with dense multi-colored flowers in hues of green, orange and purple. It contains CBD levels of around 18%, with THC levels below 0.1%.
Lifter:

 

Offering an energetic, yet relaxing experience as its name might suggest, Lifter is a hemp CBD strain that contains 14-20% CBD with THC levels below 0.3%. Its taste and aroma offers a citrusy blend of lemon zest and fruity pineapple with subtle notes of white pepper and pine.
Spectrum:

 

Bred to contain THC levels below 0.3%, Spectrum contains a wide variety of cannabinoids, terpenes and flavonoids to offer a unique experience with all the benefits the entourage effect has to offer.
Wife:

 

Wife is a CBD strain that has tested with average CBD levels of 14-20% and THC levels as low as 0.21%. With an aroma of fresh blueberries and an earthy, fruity taste with notes of cherries and bananas, Wife's flavor is as tasty as its effects are soothing.
Exploring the Ever-Expanding World of High CBD Strains
The CBD space has exploded, with new products surfacing regularly. While cannabis has been consumed in the form of flower for centuries, CBD-rich strains of cannabis have only recently begun to increase in popularity.
Whether you're curious about cannabis and can't tolerate THC, or you're looking to expand your CBD experience by incorporating CBD flower, there are several CBD-rich strains to meet your needs. In the rapidly expanding market, we'll likely see many more CBD strains soon to come.
Thanks for reading! To show how much we appreciate you, we're going to give you 16% off your next order. Just use code READER16 at checkout!
Joy Smith is Joy Organics Co-founder and visionary. After her own life-changing experience with CBD, Joy started Joy Organics to create a line of sustainable and premium CBD products consumers could trust. Before founding Joy Organics, Joy worked as an itinerant speaker, traveling to over four continents to empower women across the globe.