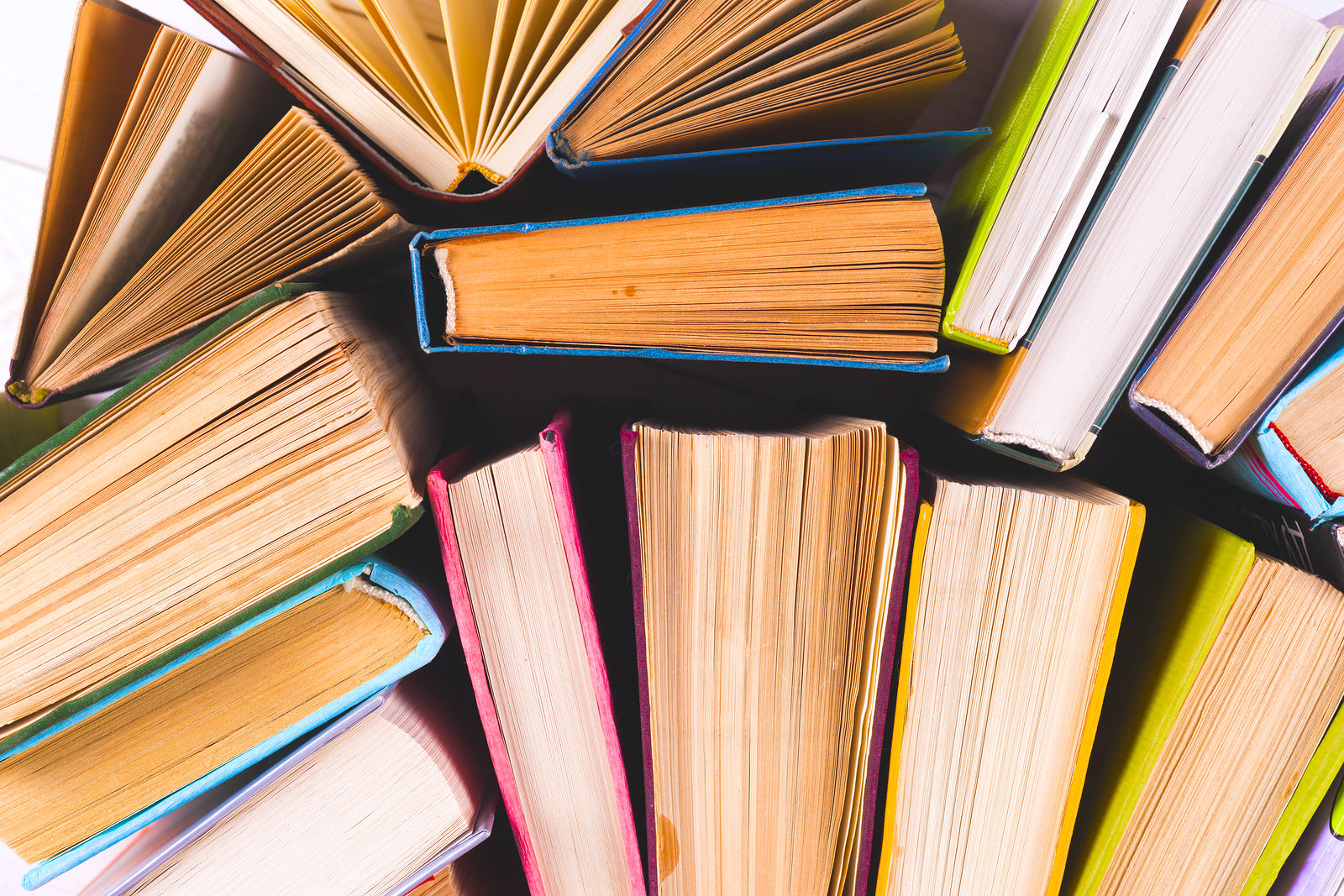 You know, they say knowledge is power. When equipped with the correct knowledge, you have the power to make informed decisions that can benefit yourself and others. If you're interested in expanding your knowledge about CBD, maybe picking up a book that broaches the subject is something that appeals to you.
If you want to learn more about CBD and are looking for a good book, we've got you covered. Following are the top five books about CBD that provide a solid understanding of this highly beneficial, wildly popular cannabis compound.
Top 5 Books About CBD
---
CBD: What You Need to Know, by Harvard-trained physician Dr. Gregory Smith, is full of almost everything you need to know about CBD. This 215-page book is great for those new to CBD, as well as those already familiar with CBD who might want to learn a little more. Looking to make a more educated and informed decision when it comes to purchasing CBD? This book could seriously help. Inside you'll find:
What CBD is, and exactly how CBD works
A detailed account of the history of CBD, as well as the legal issues on the use of CBD
Scientific-based evidence that is intertwined with personal accounts from individuals who have benefited from CBD over the last two decades
Aside from the detailed information provided in CBD: What You Need to Know, you'll also find links to other resources and various articles that can help you learn more.
---
If you're interested in learning more about the endocannabinoid system and why CBD works the way it does, CBD-Rich Hemp Oil is the book for you. This #1 best-seller will clear up any lingering confusion you might have about cannabis and the difference between industrial hemp and marijuana, as well as help you understand:
The distinction between medical marijuana and the phytocannabinoid CBD
Why your endocannabinoid system may be deficient and how CBD can help
The numerous applications of CBD
Written in 2014, CBD-Rich Hemp Oil was one of the first books to take an in-depth look at CBD and has some of the highest reviews of any books available about the subject. It contains a wealth of knowledge for anyone who has a desire to better understand the endocannabinoid system, CBD and how CBD can support balance in your own endocannabinoid system.
---
In this extremely easy-to-read book written by medical cannabis specialist Dr. Bonnie Goldstein, it's difficult not to be inspired by the personal patient stories it contains. In this information-packed book about CBD you'll find the following (and much, much more):
All you need to know about the cannabis plant (cannabinoids, terpenoids, flavonoids and more)
Information about the entourage effect
An in-depth look at the endocannabinoid system
How to use both CBD and THC to support wellness
Serving guidelines
As a 2017 American Botanical Association Book of the Year semi-finalist, Cannabis Revealed takes an educated and informed look at what you need to know when using cannabis for wellness.
---
CBD: A Patient's Guide to Medical Cannabis is one of the most popular books about CBD there is…and for good reason. Countless readers refer to it as one of the most valuable and fantastic resources about CBD available on Amazon. CBD: A Patient's Guide to Medical Cannabis is 325 pages of easy-to-read, up-to-date information, including:
A

 

quick history of cannabis

 

and the re-emergence of CBD.
The biology and chemistry of cannabis and CBD.
How CBD may benefit certain concerns.
An entire chapter dedicated to women's wellness and CBD.
How to use CBD for your pets.
Anyone, whether newbie or CBD expert, will find this to be some of the most comprehensive coverage about cannabidiol, offering what one expert called "expert guidance that could make a profound difference in your life." On the very first page you'll find instructions on "how to best use this book," offering a way to navigate through the plethora of knowledge contained in its pages.
---
Did you know that CBD is often used to support skin health? In DIY CBD Rich Hemp Oil, Skin, Body & Beauty Care Products, anyone interested in natural health and beauty products will find a wealth of information on exactly how CBD supports healthy skin and hair, as well as 17 DIY CBD beauty product recipes you can make yourself at home.
If you're into looking and feeling your best and want to naturally support the health of your skin and hair, this book will give you all the information you need. If you've been a part of the CBD scene for a while, you know that CBD skincare and cosmetic products are IN. This book will have you making your own like a pro in no time, whether to keep for yourself or give as gifts to others.
Bonus: you'll also learn three different methods for extracting your own hemp CBD oil at home. We're sold.
Getting Your CBD Knowledge On
There's nothing like a good book to give you the knowledge you need to make the most informed decisions when it comes to the health of you and your loved ones. These top 5 books about CBD are some of the best books that exist, and we're extremely excited to share them with you. If you have any questions about any of these books (or anything else CBD-related), we're always here to help.
Related Resource: Why Can't You Buy CBD on Amazon?
Thanks for reading! To show how much we appreciate you, we're going to give you 16% off your next order. Just use code READER16 at checkout!
Joy Smith is Joy Organics Co-founder and visionary. After her own life-changing experience with CBD, Joy started Joy Organics to create a line of sustainable and premium CBD products consumers could trust. Before founding Joy Organics, Joy worked as an itinerant speaker, traveling to over four continents to empower women across the globe.