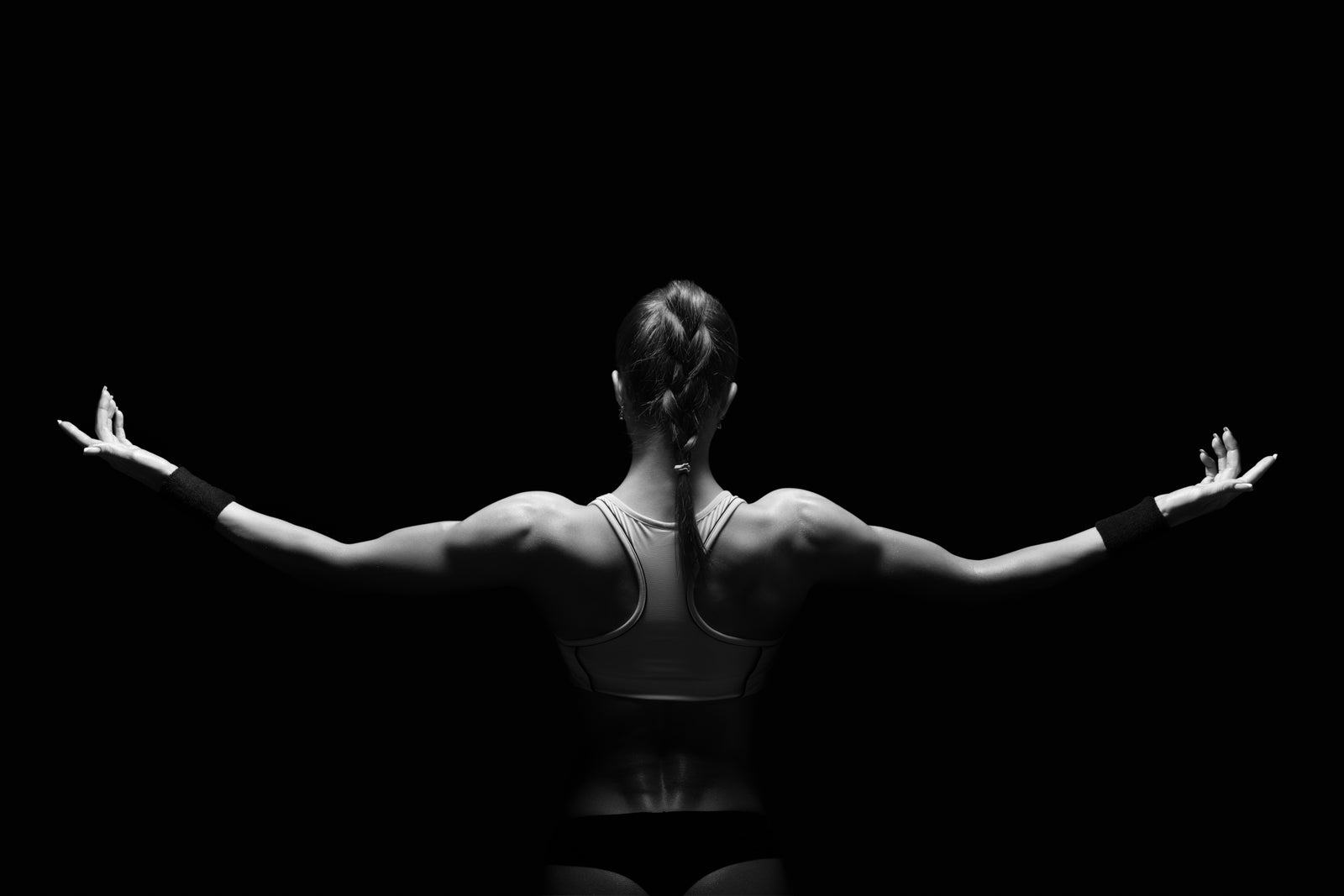 CBD oil and athletes are the perfect teammates. Competitive athletes and fitness fanatics alike enjoy the joint and muscle benefits of CBD oil. High-quality CBD oil helps sports stars overcome game day jitters, while exercise enthusiasts use CBD oil to support focus as they push through their workout routine. That's why so many athletes are turning to CBD oil. In particular, here are 10 amazing female athletes who use CBD as part of their everyday lifestyle.
Gabby Douglas
Gabby Douglas broke down barriers when she became the first African-American gymnast in Olympic history to become an Individual All-Around Champion. She went on to shatter the glass ceiling when she became the first American gymnast to become All-Around Champion in both individual and team settings. 
Training for this moment her whole life, Gabby now wishes she had always had access to CBD oil. As she explained in an interview with Business Insider, Gabby believes that CBD oil would've supported her body during intense training or competitions. She feels using CBD oil would've added quality to her years of gymnastics training. 
Since this realization, Gabby has championed CBD use by athletes. She helped create the brand Motive CBD, which creates products geared towards athletes. 
Megan Rapinoe
Megan Rapinoe is an inspirational soccer star who led Team USA to a 2-0 victory against the Netherlands in the 2019 FIFA Women's World Cup. This World Champion forward on the field is also a forward-moving champion in CBD advocacy. 
As Rapinoe told Green Entrepreneur, CBD soothes her stress and helps make traveling more manageable. Now, this two-time World Champion partners with CBD brand Mendi. She is an advisor and strategic partner who helps promote brand growth and brainstorm innovative product ideas. 
Gina Mazany
Gina Mazany is a UFC star, so her body is no stranger to taking a beating. She likes to use CBD oil to help soothe post-fight aches. 
CBD topicals interact with cannabinoid receptors under the skin. As CBD absorbs through the skin, it soothes cannabinoid receptors in the area that could be causing discomfort. Calming sore muscles and joints can also improve your sleep quality and general wellness. 
Lolo Jones 
Lolo Jones is an Olympic Champion for Team USA in bobsledding and track. The wear and tear of high-impact running have caused discomfort for the competitive athlete. 
She turned to CBD to support healthy joints and bones. Lolo's passion for CBD allowed the Olympic hero to briefly partner with CBDMd as an ambassador. 
In 2019, the World Doping Agency (WDA) lifted the ban on CBD. However, all other natural or synthetic cannabinoids are deemed illegal. So, Lolo Jones sticks to 99.9% pure CBD isolate. 
Dr. Liz Letchford
Dr. Liz Letchford is a Bay Area fitness expert and personal trainer. She trains clients through Tonal, an increasingly popular interactive at-home gym system and program. Dr. Letchford suggests CBD oil to her clients because it helps with muscle soreness after an intense workout. 
As a scientist, Dr. Letchford is cautious of what she puts in her body. She abstains from common nighttime relaxation rituals such as alcohol and smoking. 
Dr. Letchford says that CBD oil is her ultimate way to relax while maintaining all of her faculties. We'll drink a CBD mocktail to that!
Mindy Chen 
Mindy Chen is a powerlifter who is transitioning into the world of running. This athlete came in second at the 2016 World Powerlifting Championships in the 52g Category. 
Years of powerlifting have caused some tension in Mindy's muscles. She prefers using CBD beverages to help her push through workouts. 
Now that Mindy is training to be a runner, she continues to use CBD drinks to keep her mentally focused.
Sabrina Wieser
Sabrina Wieser is a professional marathon runner with a strong following for her annual New York City Marathon races. The star admits to feeling stressed prior to long-distance running events. 
She uses CBD oil to help get in the right mindset prior to a race. When the race is over, she tends to her achy muscles with CBD creams. They not only support muscle healing but nourish the skin, too!  
Mercedes Kaestner-Varnado
Mercedes Kaestner-Varnado is known as professional wrestler Sasha Banks and also plays Koska Reeves in Disney's The Mandalorian. Reciting lines in front of movie execs and performing in front of sold-out crowds can cause Mercedes to feel stress. 
She uses CBD before performing because it promotes calm without causing any mind-altering effects. 
As an actress and wrestler, Mercedes acts as her own stuntwoman. She uses CBD oil to help ease soreness after a hard day of work that is tough on the body!
Teal Stetson-Lee
Teal Stetson-Lee is a professional cyclist who has participated in (and won) dozens of national races since 2009. Long days of biking led to tight calves, sore quads, and plenty of Charley horses!
This cycling pro turns to topicals to deal with post-cycling aches. As Teal told Cannabis Health Insider, she is a proponent of CBD tinctures.
CBD tinctures are excellent for helping the body adapt to real-time stress. Whether a cyclist is in a race or just biking scenic trails, tinctures are easy for bikers to travel with. These on-the-go drops are quick-absorbing, providing fast-acting benefits. 
Brooke Ence
Brooke Ence is a CrossFit athlete and professional dancer who is transitioning into movies, even landing a role as Penthiselea in Wonder Woman! This determined athlete was able to qualify for the 2015 CrossFit Games after crushing just her second regional competition. 
This star had two first-place finishes in her rookie year, grabbing the gold in the Snatch Speed Ladder and Clean and Jerk competitions. She placed 14th in all events. 
While CrossFit is a great workout, it started to wear on Brooke's joints and tendons, especially events like Clean and Jerk. As she transitioned out of competitions and into personal training, Brooke Ence discovered CBD oil. She recommends it to her clients for relaxation and post-workout support.
Be Elite Like CBD Athletes
CBD oil is a natural way to support a healthy and active lifestyle. Support your body like the premier female athletes with a CBD Self-Care Bundle. 
This premium CBD gift set contains a CBD Salve Stick that fits in your gym bag. It is fortified with a proprietary blend of CBD and essential oils to support recovery. 
Soak your muscles post-workout with a CBD Bath Bomb crafted with relaxing organic lavender essential oil. Moisturize your skin post-soak with a luxurious CBD Cream. You work hard. You deserve it!