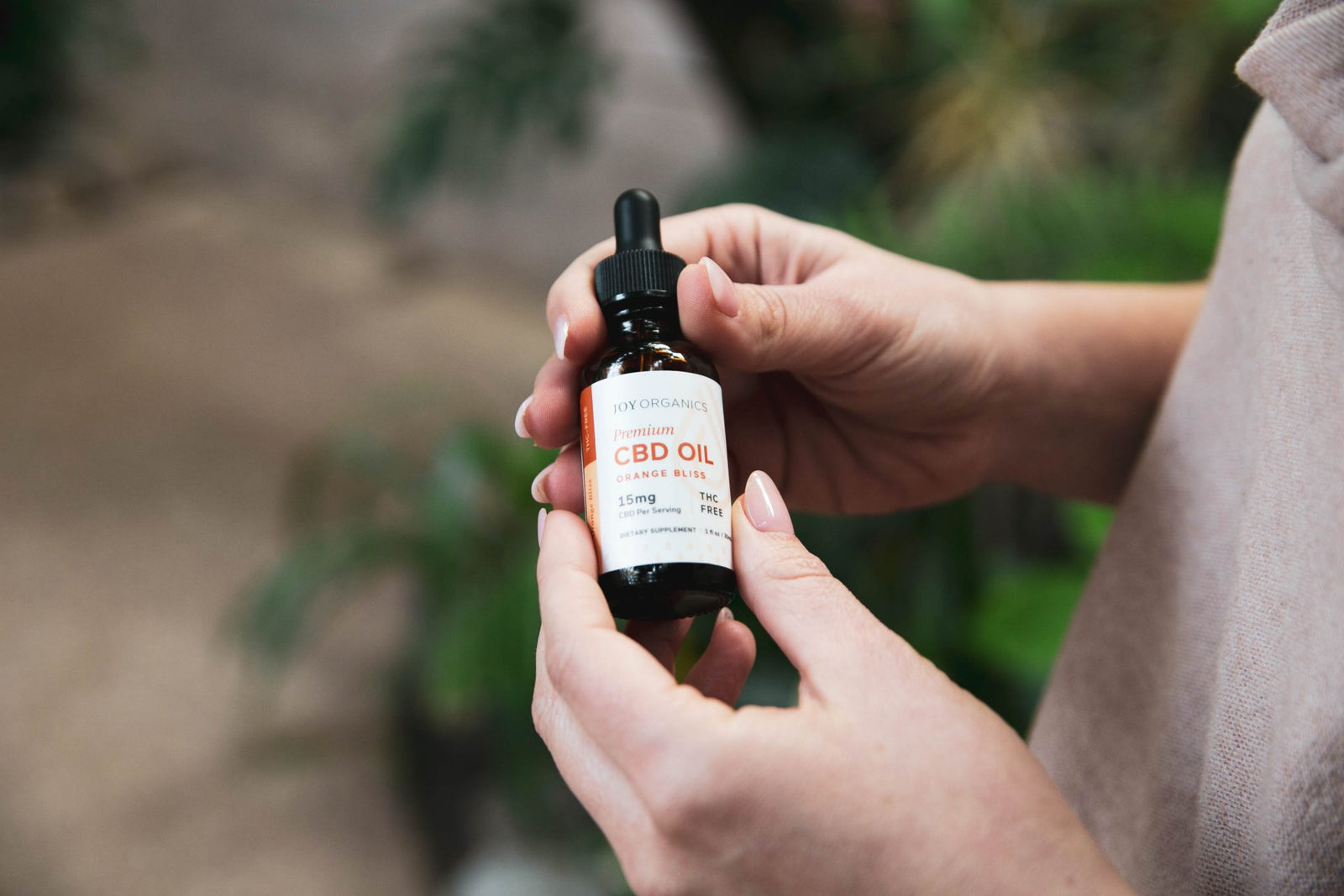 There's a reason the CBD market has exploded over the past few years. If you haven't already heard, cannabidiol, the non-psychoactive cannabinoid found in cannabis, contains a myriad of benefits that many people say have significantly enhanced their lives. So, should you make CBD oil a part of your daily routine?
Here's Why You Want Your Daily Routine to Include CBD Oil
CBD is known to induce homeostasis, or overall increased balance of body and mind. This is all because of the way CBD interacts with the body's natural endocannabinoid system.
When you follow a regular consistent schedule of taking CBD, it makes the most of the natural balancing properties it contains. How exactly does this work?
Maintaining a Healthy Endocannabinoid System
When CBD is absorbed by the body, it interacts with and influences the cannabinoid receptors that are a part of the endocannabinoid system. These cannabinoid receptors are found throughout the body and are responsible for the balance of several different functions including mood, sleep and appetite. Research suggests that a balanced endocannabinoid system can be helpful for improved overall wellness.
If you're looking to bring some balance back to your life, making CBD oil a part of your everyday routine could help tremendously.
A Daily, Consistent CBD Schedule Can Bring Consistent Results
While there are some people that report they feel the positive effects the first time they take CBD, not everyone experiences effects right away.
Like other cannabinoids, CBD builds up in the body over time. It's a lot like taking other daily supplements. The effects of a quality multi-vitamin, for example, won't necessarily be felt the first time it's taken. When taken daily over time, you begin to notice a difference in the way you feel.
When you're consistent with taking CBD every day, it helps the body to maintain a continuous amount of CBD in the system, which will help promote a healthy endocannabinoid system, which can bring overall balance to body and mind.
Remember, how much CBD oil you take as part of your regular routine will depend on exactly what you're taking it for, as well as your individual body size. Some people find that taking CBD once a day is all they need to meet their needs, while others might take CBD several times throughout the day.
When it comes down to it, maintaining a consistent level of CBD in the system could help increase the effectiveness of this beneficial cannabinoid more so than taking it when you think you "need" it.
Ready to make CBD oil a part of your everyday routine? Here's how to get started:
How to Make CBD Oil a Part of Your Everyday Routine
There are countless CBD products available that make using CBD in your daily routine easy. Whether you're interested in a CBD topical to recover after a workout or you want to take a tincture to help promote a balanced mood, taking CBD on the daily has never been so easy. Check out the following ways you can make CBD a part of your regular wellness routine.
CBD Tinctures
CBD oil tinctures are, by far, one of the most popular ways to take CBD. Tinctures go to work quickly.
One of the easiest and most effective ways to get your daily serving of CBD is through a CBD oil tincture. You can easily take it every morning and use it throughout the day in the moments you feel you might need it most.
CBD Topicals
CBD topicals are another way you can make CBD oil a part of your everyday routine. Topicals are an excellent choice if you want your CBD to target a specific area of the body. For example, you can use a salve to rub on your knees or back after a workout, or use a specially formulated CBD cream to promote healthy skin for your face.
CBD Capsules
CBD capsules make taking CBD as a part of your everyday routine as familiar as taking a regular supplement. While it takes longer to feel the effects of CBD capsules, the effects are known to last longer than when taking a CBD oil tincture.
All you need to do is take the desired milligram amount each day like a normal supplement (such as a multi-vitamin or vitamin C). CBD capsules are also a great way to get a precisely measured serving size of CBD each and every time they're taken.
We Do It, Too
At Joy Organics, we're (obviously) wild about the benefits of CBD. Our family-owned and -operated business was founded after our family found CBD worked wonders for our health and wellness. Because of the powerful impact it had on our lives, we wanted to create a product that would work for others as well as it did for us.
Do we take CBD oil as a part of our everyday routine?
Absolutely.
Everyone consumes CBD for different reasons. And while we might not take CBD daily for the same reasons you do, we've found that taking CBD on a consistent, daily schedule has worked best for our own personal needs.
Taking CBD oil as part of your everyday routine is easy, effective and has the potential to make a serious difference in the way you feel.
Have questions about using CBD every day? Please feel free to contact us anytime. We're always here to help.
Thanks for reading! To show how much we appreciate you, we're going to give you 16% off your next order. Just use code READER16 at checkout!
Joy Smith is Joy Organics Co-founder and visionary. After her own life-changing experience with CBD, Joy started Joy Organics to create a line of sustainable and premium CBD products consumers could trust. Before founding Joy Organics, Joy worked as an itinerant speaker, traveling to over four continents to empower women across the globe.