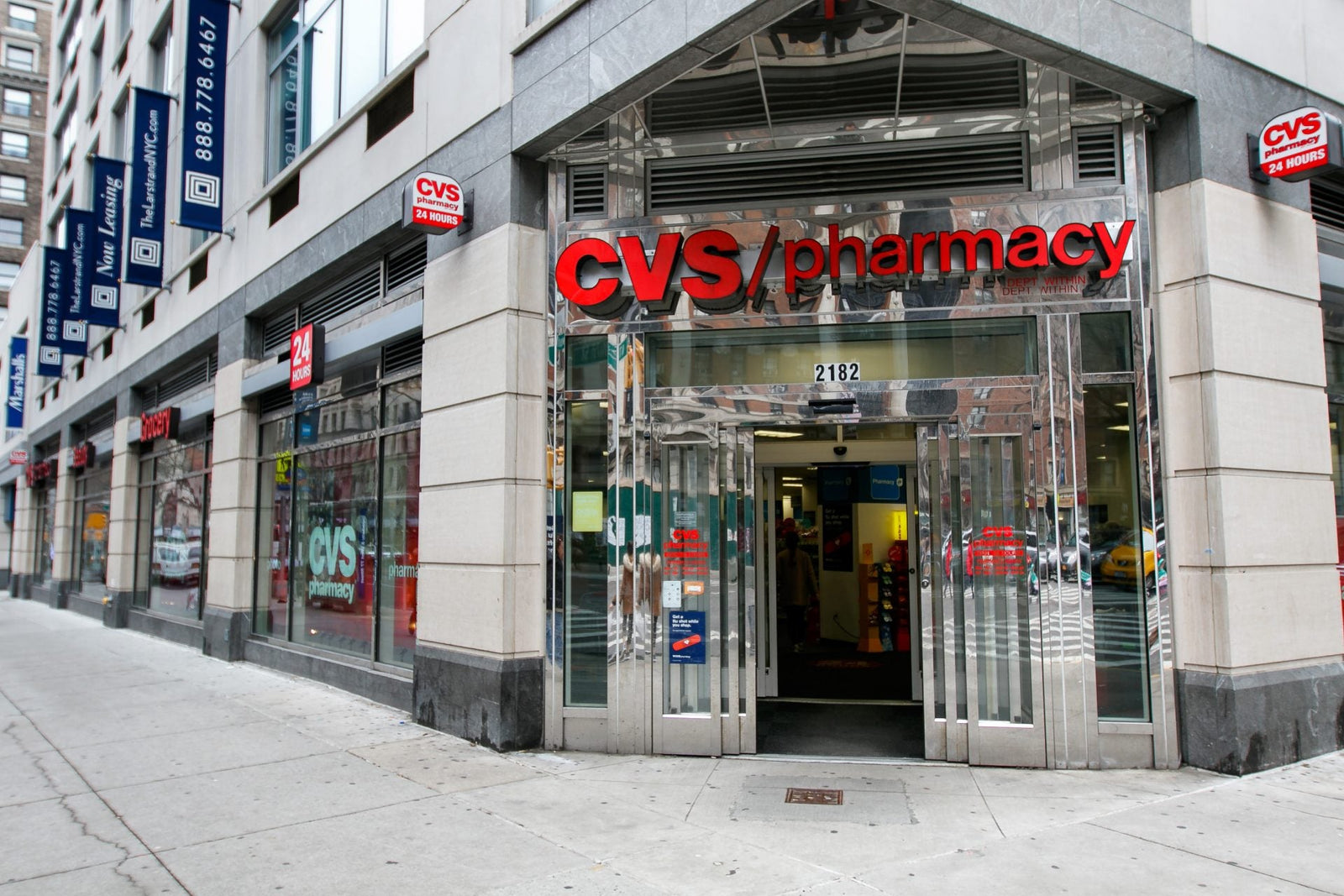 Gone are the days where you have to get "high" in order to reap the many benefits of cannabis. With its rapid rise in popularity, CBD is now readily available and accessible to everyone without the need for a particular condition or a prescription. In fact, some CBD products may now even be found sold at your local CVS store.
CBD is still going through the initial stages of testing and trials and has not yet been approved as a supplement or drug. This means that the legalities surrounding CBD remain a bit murky. However, CBD oil that is applied topically is categorized differently, and is thus seen as a less legally risky option for major retailers. 
Varieties of CBD oil that are used topically have been legal in the United States since the Agricultural Improvement act of 2018 and have finally made an appearance on the shelves of CVS stores in select states including the following:
Alabama
California
Colorado
Florida
Georgia
Illinois
Indiana
Kansas
Kentucky
Maryland
Massachusetts
New Mexico
Rhode Island
South Carolina
Tennessee
Texas
Vermont
Virginia
West Virginia
From lotions to patches, we've put together this guide to help you understand the benefits and uses of the various CBD products now sold at CVS stores in the above states. 
About the CBD Products Sold at CVS
CBD products are becoming increasingly available to everyone and come in many different forms and varieties. However, until the FDA releases official regulations for CBD products that are ingested, mass retail stores such as CVS are steering clear of any murky and questionable legalities. This includes CBD that comes in the form of pills, softgels, tinctures, and edibles. 
What can be found at CVS is a nice variety of topical CBD oil. Topicals are applied to and absorbed through the skin and are great to target specific parts of the body. CBD topicals that can currently be found at CVS stores include the following:
Lotions
Creams
Balms
Salves
Roll-ons
Body oil
Patches
Lotions, Creams, Balms, and Salves
Topicals such as lotions, creams, balms, and salves allow you to target specific muscles and areas on the body. They are absorbed by the skin and can generally be used as often as needed. Some varieties combine CBD with other specialized ingredients to create a product targeted to support specific areas like joints and muscles. 
The Social CBD Night Time Lotion is a great option to use before bed as it combines the power of CBD with magnesium, arnica, and soothing essential oils such as lavender and Roman chamomile. It also uses a combination of shea butter, coconut oil, and argan oil to deeply moisturize your skin while you sleep. 
The Sagely Naturals Relief & Recovery Extra Strength CBD Cream also targets dry skin. This cream combines moisturizing marula seed and argan kernel oils with extra strength CBD oil and is recommended to be used daily. 
Balms and salves differ from lotions and creams in that they usually contain little to no water, but instead have a high oil content. They are slower to absorb and are preferable for dry areas such as hands, knees, and elbows. The oily nature of balms and salves makes them a great choice for those who want lasting support with a slow and steady absorption of CBD.
Two of the balms that CVS carries are the Social CBD Muscle Balm in Lavender and Cool Mint. These muscle balms can be used up to four times per day to target specific muscle groups. Use either variety to soothe and calm muscles through the combined benefits of CBD, arnica, peppermint, eucalyptus, and menthol.  
One salve carried by CVS is Veritas Farms Lavender/Eucalyptus Salve. This salve stands out because it is a full-spectrum CBD, meaning that all parts of the cannabis plant were used to create the CBD oil used. A full spectrum CBD can offer the benefits of the entourage effect, the term given to the enhanced benefits created by using a combination of all of the various phytocannabinoids found in cannabis.
Roll-ons
Roll-ons are an easy and portable way to apply CBD oil directly to the skin. The Strength Of Hope Thrive Roll-On combines a full spectrum CBD with healing tea tree and calming lavender oils to create a product that can soothe all day. 
Body Oil
Body oil is a great way to hydrate skin. It combines a full spectrum CBD with some of the best natural oils and extracts to create a moisture lock that can't be beat. Due to its more greasy nature, though, it is not as easy to use throughout the day as creams and lotions. It is instead recommended to use body oil at night or while skin is still moist after a shower so that it has ample time to soak in. 
The Sagely Naturals Drift & Dream CBD Body Oil promises to be lightweight and non-greasy. It also combines a full spectrum CBD oil with other natural oils such as jojoba, chamomile, evening primrose, and clary sage to create a product that offers maximum hydration while also soothing and relaxing. 
Infused Patches
Patches are a way to benefit from a steady release of CBD throughout an entire day. For those who don't want to worry about reapplying lotion or creams throughout the day or who have multiple reasons for using CBD, a patch may be a hassle-free choice. 
This Social CBD Infused Patch sold at CVS is fully effective in only an hour after application and will last an entire 24 hours. 
In Summary
Although the studies and resulting legalities surrounding CBD are still evolving, the availability of CBD has been steadily growing. CBD products sold in retail stores such as CVS are still only available in select states and remain limited to topicals for the time being, though there is no shortage of the variety within this limitation. 
From full spectrum roll-ons to nighttime lotions, CVS carries CBD products to suit every need. The above guide highlights only a few examples of the many options now readily available, a selection that is only expected to grow as CBD continues to prove itself in the world of natural remedies. 
Hannah Smith is Joy Organics Director of Communications. She is driven by her passion for providing clear and accessible wellness and CBD education. In 2015, she received her BA in Media, Culture and the Arts from The King's College in New York City and before Joy Organics, worked as writer and photographer in the Middle East and North Africa. Her work has been featured on Forbes, Vice, Vox, Denver Post, and the Coloradoan.