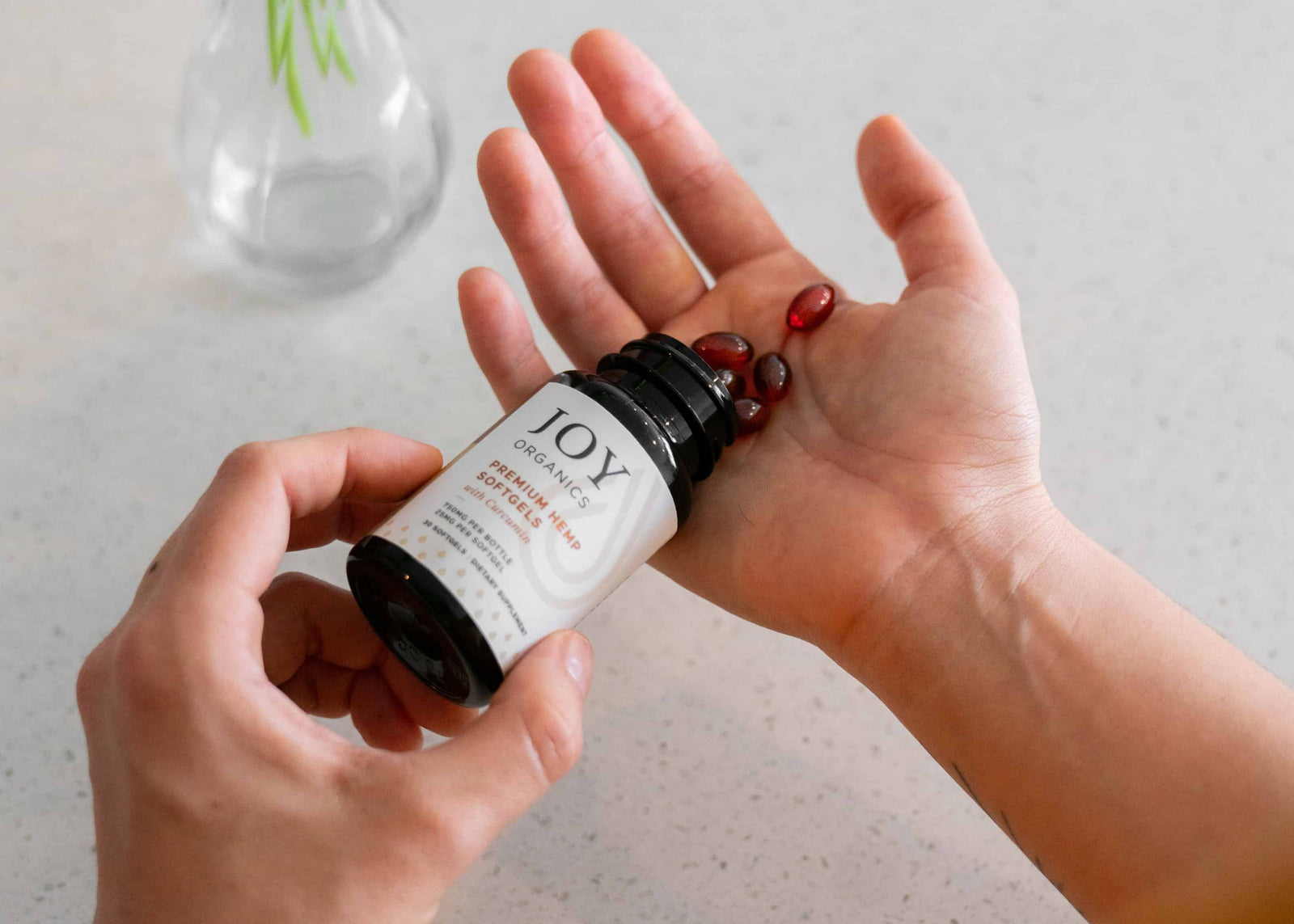 If you're new to CBD, welcome. We're glad you here. We've experienced how well CBD has worked in our own lives and truly believe it can benefit just about everyone in one way or another.
We also know that the vast amount of information available about this cannabinoid can become a bit overwhelming. There are seriously SO MANY options when it comes to buying CBD.
That being said, exactly where can you buy CBD? And with the plethora of options available, what are the best options?
Let's take a deeper look at the choices you've got when it comes to buying CBD because there's definitely more than one place you can get it.
Where Can You Buy CBD?
CBD is one of the hottest health trends to hit the market since…well, pretty much ever. It's a multi-billion dollar industry that's been around less than a decade, and the benefits of the non-psychoactive hemp-derived cannabinoid are unprecedented.
If you're ready to jump on the bandwagon, we can't say we blame you. First things first. In order to benefit from CBD, you've got to know where you can buy it. There are actually a few options when it comes to buying CBD. Let's take a look at what they are so you can make the best purchasing decision based on your individual needs.
Online
By far, the easiest and most convenient way to buy CBD is online. In fact, the majority of CBD products are sold on the internet. It offers an easy and convenient way to have CBD shipped right to your house.
When shopping for CBD online, you'll find countless companies offering a variety of different products. While some CBD companies only carry a couple of options (typically CBD oil tinctures and CBD capsules), most offer a far more extensive selection. You'll find that the majority of CBD companies you find online offer tinctures and capsules as well as CBD topicals, edibles, pet products and more.
One of the biggest advantages of buying CBD online is that you have several options in front of you. There are hundreds (if not thousands) of CBD companies that have flooded the market, making it a buyer's paradise when it comes to the countless options laid out in front of them. On the flip side, the plethora of options can become extremely overwhelming.
Another advantage of buying CBD online is that you can research a company to see how others like their products. Not only do most companies have reviews on their website from previous consumers, but many CBD companies are reviewed by independent websites. Most of these sites will give you an unbiased opinion of exactly what they thought about a particular company's products, which can make your buying decision a bit easier.
Reading reviews is a great way to better understand the product you're potentially interested in purchasing. Many online CBD retailers are going to claim they have the "highest quality" or "best" CBD available. How else would they sell their product with so much competition? Reviews from other people who have tried a company's products will give you a good idea if what's being sold is really all it's cracked up to be.
The problem with this is that CBD has been a largely unregulated industry, which means companies can claim anything they want…even if their product doesn't live up to what they say. One of the most important things you can look for when purchasing CBD online is that the company you're interested in offers third-party lab test results on their website. These lab results are from independent labs that test CBD oil for milligram content, THC content and any residual contaminants or toxins (such as heavy metals and pesticides). Honestly, any company that doesn't readily offer these lab results on their website should be avoided.
Retail Stores
The days of CBD being sold solely online are over. There are several retail stores that now carry CBD products. Health food stores, smoke shops and specialty stores that carry nothing but CBD are all options when it comes to buying CBD in a retail location.
At Joy Organics, we personally have two retail locations where you can come in and purchase CBD. We wanted to create a welcoming, spa-like environment. We wanted it to be somewhere people want to come to purchase CBD in person.
"I had a lady come in the store," says Joy's daughter/business partner, Danielle, "When checking out she started to get tears in her eyes as she told me how grateful she was that she could come and buy CBD products without going to a dispensary, smoke shop or vape shop."
Our retail locations can be found in Austin, TX and Wichita, KS.
One of the best things about buying CBD in a retail store is that you can actually see the product before you buy it. What's more, you can engage with the store's employees and ask any questions you might have about the CBD products they carry. In a world where we now purchase so many of our products online, shopping for something like CBD in person can be a really cool experience.
If there is a retail store near you that you're interested in checking out, it's vital to ensure that you're choosing one that's reputable. Another thing is to make sure that you ask for third-party lab results. They're easy to find online, but shopping for CBD in person is another story. It's impossible to know if you're getting a quality product without those lab results, so if you do shop at a retail store for CBD, make sure you ask the sales associate to see the company's third-party lab test results.
Not everyone selling CBD is doing so because they believe in it. Many CBD retailers are doing so to make a quick buck, taking advantage of unsuspecting consumers who would never know the difference. Some products might not even contain any CBD at all! If you're shopping for CBD in person, it's paramount you ask to see these lab results. If the sales associate can't provide them, it's best to take your business elsewhere.
Medical or Recreational Marijuana Dispensaries
If you live in a state that has passed medical or recreational marijuana laws, there's always the option of buying CBD in a dispensary. Many recreational and medical dispensaries carry CBD products. To purchase CBD in a medical marijuana dispensary, you will need a medical marijuana card issued by your state of residence. For those who live in states with recreational marijuana laws, some recreational dispensaries offer a selection of CBD products.
When visiting a medical or recreational dispensary to purchase CBD, talking to your budtender (the dispensary sales associate) about the different products they offer is important. Some CBD products in dispensaries are made from marijuana, not hemp, which means they could contain more than 0.3% THC. If you're looking for a product without THC, it's important to express this to your budtender. They can then show you the options they have.
Just as in a retail location and online, it's paramount to ask for third-party test results when visiting a dispensary for CBD.
Things to Keep in Mind When Buying CBD
When it comes to buying CBD, you can see you've got options.
One of the most important things you can do before making a final purchasing decision is to research.
What are the reasons you're purchasing CBD in the first place? Is there one product that might be better suited for your personal needs over another? How credible is the company you're purchasing your CBD from? Do they offer third-party lab results?
Here's something else. CBD isn't cheap. If you find CBD at a price that's too good to be true, that's probably because it is. Going for the cheapest cost option you can find typically means you're forgoing a quality product. When it comes to CBD, be prepared to pay the price for a quality product.
One more thing. Don't forget to check your labels! Believe it or not, there are some CBD products out there that come without a label or have a label but don't list the ingredients on it. This is a huge red flag and companies that offer CBD products that are missing a label or list of ingredients should be avoided at all costs.
Still have questions about where you can buy CBD oil? Contact us anytime; we're always here to help!
Thanks for reading! To show how much we appreciate you, we're going to give you 16% off your next order. Just use code READER16 at checkout!
Todd Smith is Joy Organics Chief Operations Officer and Co-founder. Before Joy Organics, he worked in the wellness and nutritional industry for over three decades and helped generate over 1 billion dollars in supplement sales. He has applied that knowledge and experience to empower over 1000 businesses through Joy Organics' partnership programs. Todd is also the author of a book, podcast, and blog titled Little Things Matter.