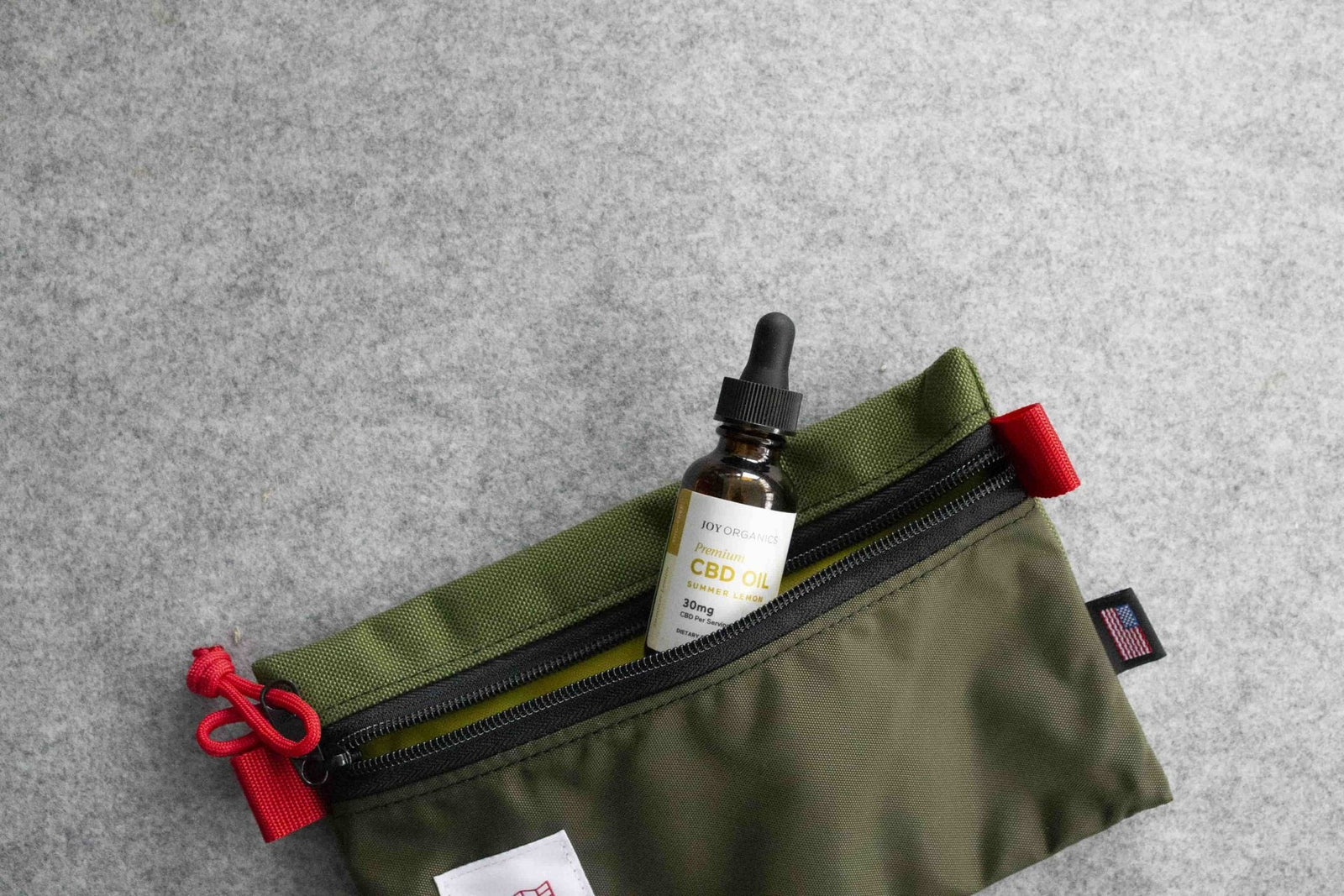 Whether you're stocking CBD products for your business or want to purchase hemp extract for personal use, CBD oil cost plays a significant role in the decision-making process. Unfortunately, CBD prices are all over the map, which makes choosing the right product difficult. CBD oil price is influenced by several factors, including manufacturing, added ingredients and labor. Let's discuss how much is CBD oil and compare cannabis oil prices to help you make the right decision for your personal or business needs. 
How Much Does CBD Oil Cost?
If you've done a bit of research, you've probably noticed that CBD prices aren't exactly consistent. They can fluctuate wildly from company to company, even when milligram (mg) for milligram they seem to be selling the exact same product. 
There might be circumstances to explain this discrepancy. The company can be using high-absorption CBD or a proprietary blend to provide targeted relief. Another explanation could be greedy manufacturers hoping to exploit consumer naivety. 
Before you research the unique features that might be jacking up CBD prices, you should have a baseline understanding of determining CBD oil cost in a visible, measurable way. You need to figure out cannabis oil prices down to the milligram.
How to Figure Out CBD Cost Per Milligram 
Determining the price of CBD comes down to the number of milligrams of CBD you're purchasing. When you buy CBD products for personal use, knowing the cost per milligram gives you the information necessary to figure out the price per serving. 
As for business owners, knowing the price per milligram can help you figure out more complex equations, such as the CBD oil price per pound or CBD oil price per kilo. 
On average, the CBD oil cost per milligram across the industry is around $0.05/milligram (low end) and $0.25/milligram (high end). You can determine how much is CBD oil with a simple mathematical equation. 
The equation for determining CBD prices per milligram is:
Total CBD Oil Price / Total Milligrams = Cost per Milligram
For instance, Joy Organics' 1000mg CBD Oil Tinctures sell for $99.95. That makes the CBD oil price around $0.10/mg. There are 15mg of CBD in one serving of these tinctures. Therefore, your CBD oil price per serving is $1.50. 
How Much Is CBD Oil in Joy Organics' Products?
Joy Organics' premium 0.0% THC hemp extract is available in a wide variety of products that allow people to use CBD to support their healthy lifestyle in numerous ways. Each product is crafted with carefully selected ingredients that influence cannabis oil prices. 
One of the most important aspects of vetting a new brand for personal use or finding a wholesale partner is to gauge your potential partner's transparency. We are proud of the proprietary formula we've cultivated to make the highest bioavailable CBD products on the market. That's why we work hard to make our CBD prices affordable for everyone.
Joy Organics CBD Oil Price Chart
In the spirit of transparency, here is our CBD oil price comparison between products. We included the cost per serving where applicable.
Items like CBD topicals are applied liberally. Therefore, it's almost impossible to gauge a personal serving size of CBD. 
If you're interested in figuring out how much CBD oil is costing you in your personal topical purchases, take note of how many servings you used. 
Then:
Total mg in Product / # Servings Used = mg/Serving
Your mg/Serving x Cost/mg Above = Your Cost/Serving
Using the CBD oil price chart above, you can figure out your personal CBD oil cost for customized servings. 
How Much is CBD Oil Price Per Pound?
Figuring out CBD oil price per kilo or pound depends on how much you want to order and the products that work best for your business. Typically, savings on CBD oil prices when buying in bulk range between 50% to 60% off. 
What Influences CBD Oil Price?
As you may have noted, CBD oil cost fluctuates depending on the product. Some of these factors are due to the amount of CBD in each product. Other factors include the added ingredients in items. Here are some considerations we take into account when determining our CBD prices.
Farming Practices 
Hemp will grow pretty much anywhere, and until very recently it was still prohibited to grow in the U.S. Because of this, many hemp CBD products available today come from hemp plants grown overseas (typically Europe and China). The problem with this is that hemp absorbs whatever is present in the soil it's cultivated in, a process known as phytoremediation. In fact, hemp is so adept at removing toxins from soil that it was planted around the Chernobyl nuclear disaster site to do just that.
Quality, state-of-the-art, sustainable hemp farming is key for high-quality CBD products. At Joy Organics, for example, every product we create goes through a process that begins with hemp grown in nutrient-rich soil using natural growing practices without pesticides or harsh chemicals. Not only does this enhance the quality of our product, but it also ensures that our products are safer than those you might find elsewhere.
Extraction Costs 
Extracting premium hemp extract requires expensive equipment. We must be able to isolate microscopic cannabinoids and preserve them so that they remain potent and bioavailable. 
Our experts use CO2 extraction to maintain the integrity of as many phytocannabinoids and terpenes as possible. Then, we remove any traces of THC from the formula. 
During this process, we also use nanoemulsion technology to make the smallest CBD particles on the market. While costly, this measure ensures the highest bioavailability of CBD in the market. 
The effectiveness of Joy Organics' products and our low CBD oil price per pound is what makes us an excellent supplier for people looking to start a white label program. We offer dropshipping for small SKU orders and low minimums. Plus, our fulfillment program allows us to keep an inventory for your online shop without having to hold onto the stock yourself!
Third-Party Lab Test Results
Companies that offer third-party testing do so for a few reasons. For one, it ensures that you, the consumer, are getting the high-quality product you deserve. For another, it offers complete transparency. With readily-available third-party lab results, you know the company is offering what they claim.
It costs money to test products in an independent lab. Until CBD is regulated and you know what you're getting each and every time you purchase CBD, the cost of third-party testing is going to be passed on to the consumer.
We're proud to say we offer third-party lab results on each and every batch of CBD we use to create our products. You'll find them easily accessible next to each item in our catalog. 
Ingredients 
Another factor is the ingredients. For instance, Joy Organics' CBD Softgels are cheaper than Joy Organics' CBD Softgels with Curcumin or Joy Organics' CBD Softgels with Melatonin. That's because we must make up for the cost of the added ingredients. 
Who Has the Best Cannabis Oil Prices?
There are so many factors that go into determining CBD oil cost. If you're looking for a fast-acting, highly bioavailable CBD product at an affordable price, try Joy Organics' CBD Tinctures. Our premium tinctures come in Natural, Tranquil Mint, Orange Bliss, and Summer Lemon. 
You can't go wrong with $0.10/mg cost per bottle. Joy Organics' CBD Tinctures are an affordable way to try out CBD and experience the difference firsthand! 
If you're a business owner looking for the best CBD oil price per pound, consider joining our wholesale program. We have partnered with trusted CBD manufacturers to create our line of premium products. Now, we're excited to share this success with you. 
Reach out to our team of specialists to discuss our wholesale program today. We will assign you an expert to help you successfully build your brand from the ground up. Our CBD oil price comparison to other brands is extremely competitive. 
Not only are our products more affordable in terms of CBD oil price per kilo, but they're more effective. Our dedication to high-quality CBD products will foster consumer dedication to your brand. 
Thanks for reading! To show how much we appreciate you, we're going to give you 16% off your next order. Just use code READER16 at checkout!
Hannah Smith is Joy Organics Director of Communications. She is driven by her passion for providing clear and accessible wellness and CBD education. In 2015, she received her BA in Media, Culture and the Arts from The King's College in New York City and before Joy Organics, worked as writer and photographer in the Middle East and North Africa. Her work has been featured on Forbes, Vice, Vox, Denver Post, and the Coloradoan.