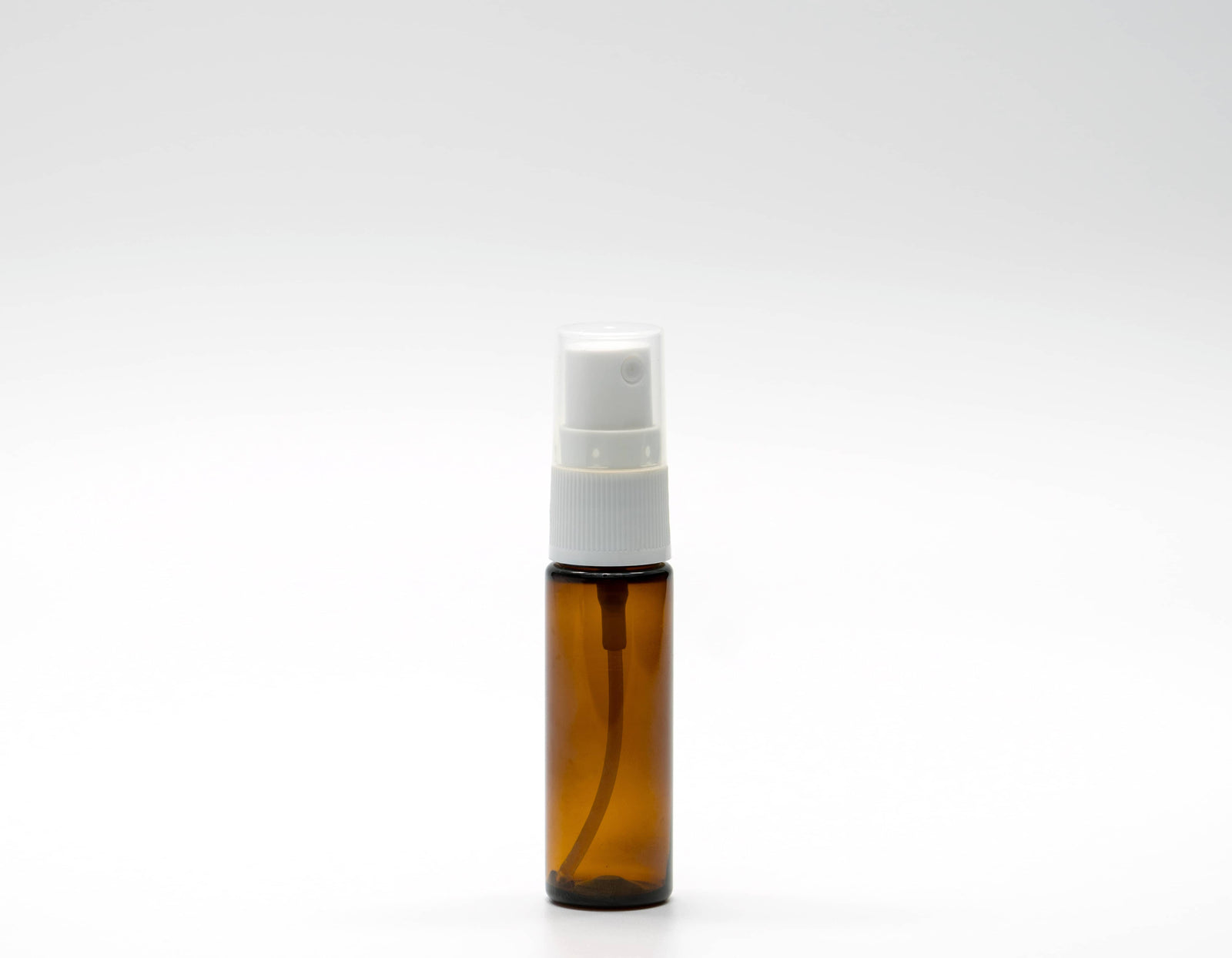 Imagine if all it took to acquire your daily dose of CBD was a quick squirt of a mouth spray. The time has come for it to happen. It seems like every day, someone in the CBD industry comes up with a fresh strategy to market products derived from hemp. CBD oral spray is a cutting-edge innovation in the CBD movement.
The dual purposes of CBD oral spray are obvious. You can use it to clean your teeth and gums while still getting your CBD fix. This adaptable method of ingesting CBD is perfect for people who are constantly on the go yet still prioritize their health. Let's get into the specifics of CBD mouth spray and the fantastic brands available to you.
How Are CBD Mouth Sprays Made?
The CBD found in CBD mouth sprays is extracted in much the same way the extract in any other product. Phytocannabinoids are extracted from hemp then separated and refined. The refinement process separates the beneficial molecules from the solid particles in the hemp plant. From there, the cannabinoids are integrated into a carrier oil.
Carrier oils are healthy fats that absorb the cannabinoids. Using a carrier oil is essential for improving the bioavailability of the formula. Most quality CBD brands will use either MCT oil derived from organic coconuts or organic extra-virgin olive oil.
Once the carrier oil and cannabinoids are well-integrated, the CBD company will add flavors, sweeteners or preservatives. Sifting through this information is essential for choosing the highest quality CBD mouth spray. We'll get into the flavor options and concerns more a little bit later.
How to Use CBD Mouth Spray
Since it only takes a few seconds to spray CBD mouth spray, it's quickly becoming a fan favorite. You won't feel silly taking it with a glass of water like you would with capsules, and you won't have to worry about lingering afterscent as you might with topical applications. Simply spray it into your mouth with the pump and you'll be set to go.
Will CBD Mouth Spray Get You High?
If you are buying CBD mouth spray that is derived from hemp, you shouldn't experience any psychoactive side effects. While there is tetrahydrocannabinol (THC) in hemp, there isn't an abundance of this mind-altering cannabinoid. Under the Farm Bill, all hemp plants must contain 0.3% THC or less. This negligible amount of THC shouldn't have an adverse effect on the system.
However, it's important to do your due diligence when shopping for CBD products. Some companies use marijuana to formulate CBD products in states where medical or recreational use is legal. In those instances, the formula you purchase may have more than 0.3% THC. Be sure to read labels carefully before purchasing CBD mouth spray.
What Are the Differences Between CBD Mouth Spray and CBD Tinctures?
Just as you personalize your workout regimens, apps on your phone and even your burrito bowls, you can easily do the same for your CBD experience. CBD tinctures and CBD mouth spray are both easy to use to support your healthy lifestyle. How and why you use these two CBD products are where they differ.
CBD mouth sprays are ideal for those who don't like the natural hemp flavor that comes with hemp-based products, whereas CBD tinctures are a bit more versatile. You can add tinctures to other elements of your wellness routine, like tea or a smoothie.
While it's simple to use CBD tinctures, some might not find it as easy to take on-the-go. The mist of a CBD mouth spray dissipates quickly so you can simply pull the bottle from your bag and spritz.
Benefits of CBD Mouth Spray
CBD mouth spray is ideal for portable hemp extract usage. For those who use CBD to maintain a tranquil mood while out and about, CBD mouth spray fits easily in your pocket or purse. Infusing the spritz with CBD is a refreshing way of supporting balance throughout your body
How to Choose a CBD Mouth Spray
Quality CBD oral sprays are widely available. As the market continues to grow, however, the reliability of these items may be jeopardized by increased competition. Making a low-quality version of CBD mouth spray is significantly simpler than making CBD capsules.
To further enhance taste quality, some companies include additives in their formula to craft fruity, minty and dessert-like flavors. While a chocolate mint CBD mouth spray may sound enticing, it's important to determine where brands are sourcing their flavors from. Many "flavors" are crafted in a laboratory with artificial ingredients. These flavorings may weaken the overall formula, lessening the CBD benefits within your body.
You want to make sure that your CBD company infuses all-natural ingredients into their sprays as flavoring agents. In particular, opt for brands that use organic essential oils to add flavor. Much like hemp, essential oils are rich in terpenes. Therefore, essential oils can enhance the effect of broad spectrum hemp products.
What Are the Best CBD Mouth Sprays?
Now that you know what to look for in a high-quality mouth spray, let's examine some popular brands now available in the CBD industry. If you're on the go and want to maintain your health with a hemp-based product, these are the top CBD mouth sprays to try.
Honest Hemp
Honest Hemp has a highly bioavailable CBD mouth spray. They use a practice that is similar to our proprietary nanoemulsion technology. Their cannabinoids are minuscule, allowing for further reach and bioavailability within the system.
While Honest Hemp uses such an innovative technology, they do have a couple of practices that may compromise their final product. For one, they use ethanol as their "carrier oil." Ethanol will give this product a true breath spray feel because you'll feel the burn that's similar to the sensation of using Listerine. However, it doesn't assist the body in getting the most out of the cannabinoids. The brand also uses glycerol, a byproduct of making soap, to add sweetness to their formula. Glycerol can also be used to make antifreeze, making its addition to your CBD spray questionable.
Honest Hemp does, however, use essential oils to provide the minty fresh taste this brand is known for. They get points for good flavor and cutting-edge technology, but be wary of the other ingredients in the formula.
Elixinol Hemp Oil Liposomes
In an already highly innovative market, Elixinol Hemp Oil is looking to change the game for CBD mouth spray. They are one of the first brands to embrace hemp liposomes.
Liposomes act as a bubble around the CBD molecules. They help protect cannabinoids from being destroyed by oxidation and improve the bioavailability in the system.
While Elixinol uses an innovative practice, they also use a number of added ingredients such as xanthan gum and potassium sorbate. While regulators have okayed these common ingredients for human consumption, some of the more health-conscious among us may see these ingredients as potential red flags.
Jambo Superfoods
With superfoods in the name, Jambo products live up to the hype. They have a short list of ingredients, which we appreciate. Jambo Superfoods uses rosemary for their preservative and stevia to add a bit of sweetness to their formula.
What stands out with Jambo Superfoods is that they use essential oils to flavor their two CBD mouth sprays. You can choose between Clean Mint, formulated with organic peppermint essential oil, or Sweet Cinnamon, crafted with organic cinnamon bark essential oil. This list of high-quality, organic ingredients makes Jambo Superfoods our top choice for CBD mouth sprays.
Have you ever tried a CBD mouth spray? Join in on the conversation in the comments below and let us know about your experience!
Thanks for reading! To show how much we appreciate you, we're going to give you 16% off your next order. Just use code READER16 at checkout!
Joy Smith is Joy Organics Co-founder and visionary. After her own life-changing experience with CBD, Joy started Joy Organics to create a line of sustainable and premium CBD products consumers could trust. Before founding Joy Organics, Joy worked as an itinerant speaker, traveling to over four continents to empower women across the globe.