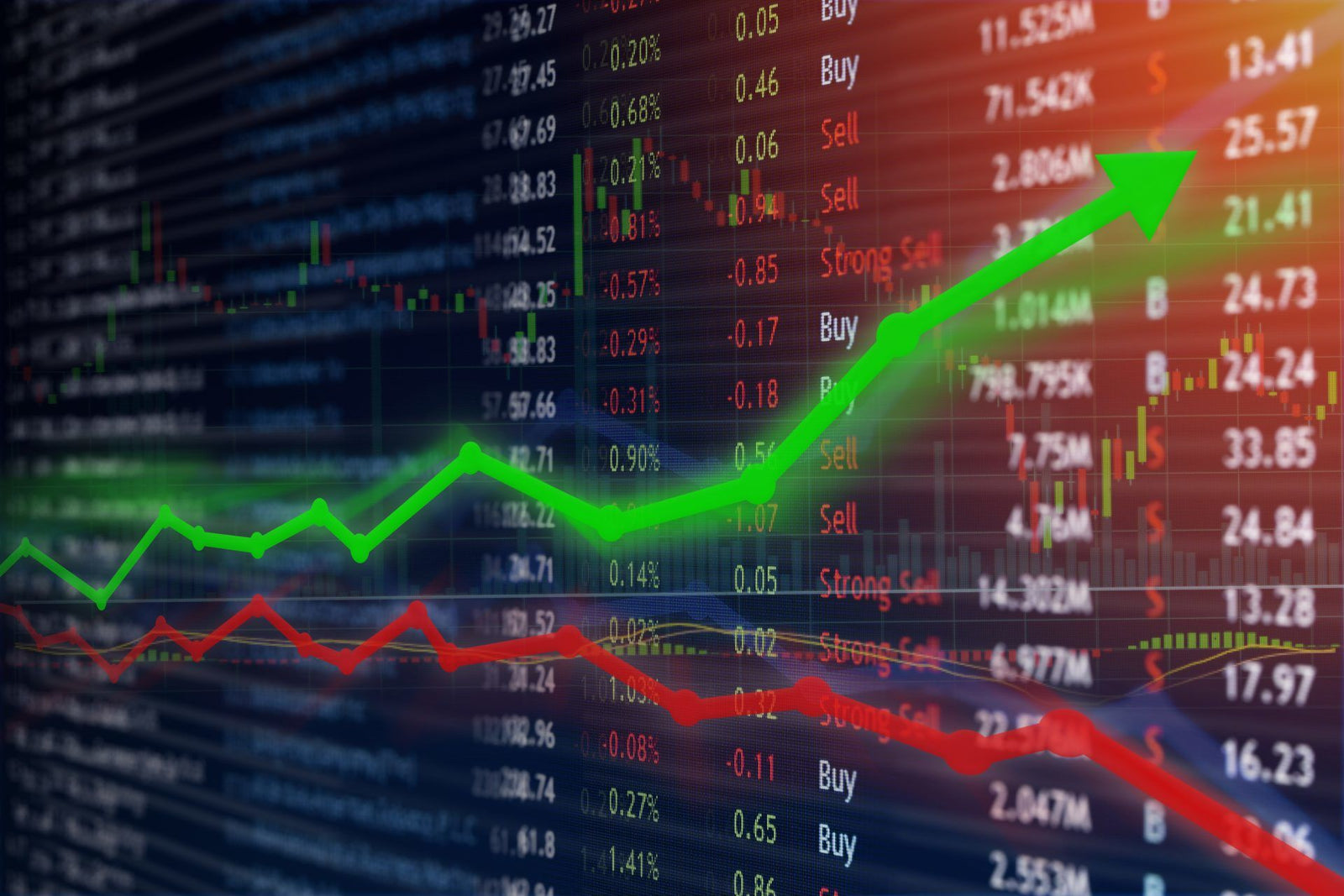 Looking to invest in a market with long-term potential? CBD is a great opportunity, as it hasn't yet reached its full potential in the U.S. As more consumers begin to use CBD and the regulatory market shifts, the CBD market will likely continue growing.
Globe NewsWire has estimated that the U.S. CBD market will expand to $13.39 Billion by 2024, an annual growth rate of over 40%. We've detailed four CBD stocks below that show great potential. 
Right now, CBD oil cannot be added to dietary supplements, which are regulated by the FDA. However, a bill was just introduced to Congress to legalize CBD in dietary supplements! This bill has bipartisan support, so the chances of it passing are higher. 
This is great news for the CBD market! This means that, over time, higher quality CBD products will become more readily available for CBD users, as less reputable companies are weeded out by FDA rules. Right now, many companies do not follow the FDA's quality control procedures to minimize risks to consumers.
You'll see both Canadian and U.S. companies on this list, as Canadian marijuana companies have been relegated to selling only hemp in the U.S., which means that publicly traded companies have focused on hemp sales. 
How to Choose a CBD Stock
When choosing a CBD company to invest in, look at their financial filings, required for any publicly traded company.
Key CBD Company Financials
Earnings Per Share (EPS)
This is the CBD company's net earnings or losses per share. Look at trends of EPS of the overall CBD industry at the time to see how the company compares to competitors. 
Price to Earnings (P/E) Ratio 
The P/E ratio can show you if a company's stock is undervalued or overvalued. You generally are looking for a stock with a lower P/E ratio, as this indicates the stock is likely undervalued. A higher P/E ratio could indicate either expected upcoming growth or that the stock is overpriced.
Yearly Revenue Growth
If you look at a CBD company's yearly revenue, you can get a sense of the direction in which the company is headed. CBD companies are pouring money into technology, equipment, and research. Expect to see continued growth in successful companies over the next few years. 
Other CBD Stock Factors
Choose Pure Versus Synthetic CBD
We recommend investing in companies that use pure CBD, instead of the synthetic version. The impact of synthetic CBD on the body is still being studied and, until more data is available, we recommend investing in companies that use the natural version. 
Choose Transparency
Companies that offer transparency to consumers are more likely to benefit from the possible upcoming regulatory changes. Look for companies that explain their hemp sourcing and CBD processing practices.
Look at Industry Trends
Over the past quarter many different CBD companies lost revenue, so keep that in mind when looking at a company. Look ahead at what each company is planning; this is also a good way to determine where to invest in the CBD space. 
Best CBD Stocks
Canopy Growth is a Canadian-based mainstream cannabis company that expanded into the CBD market in 2019 by partnering with Martha Stewart. The company has more overall sales than any other cannabis company in the world. 
CGC is currently trading at just over $28 per share. The company achieved an impressive 76% revenue growth in 2020. Canopy Growth's revenue decreased in the past quarter, but due to the recent launch of cosmetics, food, and animal care products, along with celebrity support, Canopy Growth is a good option for an already established brand.
Charlotte's Web (CWEB)
Charlotte's Web is a well-known CBD company that focuses on improving lives naturally with high quality CBD products. The company is transparent and offers certificates of analysis on their products. They also offer a wide variety of products. 
Charlotte's Web is currently trading at just over $5 per share. With their growing family of brands, Charlotte's Web has achieved 28% historical annual growth since 2017. Growth is expected to accelerate, with analysts expecting Charlotte's Web to grow faster than the rest of the CBD industry.
Based out of Denver, Pure Harvest Corporate Group has different companies that operate in both the traditional cannabis as well as CBD industries. PHCG is a great option if you are looking for a diversified CBD stock. The stock focuses on aggressive acquisition of companies in states with attractive markets for cannabis. 
The company expanded into the CBD space by acquiring Prolific Nutrition and changing the name to Pure Harvest Hemp. Pure Harvest Hemp will focus on selling wellness consumer products online. 
PHCG is currently trading at $0.67 per share. Although the stock has fluctuated over the past several years, the recent acquisition of Prolific Nutrition and additional investors shows promise for Pure Harvest Corporate Group. 
Cronos Group Inc. (CRON)
Cronos Group is based out of Toronto and has a diverse portfolio of companies in the cannabis industry. If you are interested in CBD-infused cosmetic products, Cronos Group recently expanded into three hemp-derived CBD brands, including a skin care brand called Happy Dance—partnering with Kristen Bell. 
Since many millennials are adopting CBD into their daily self-care routines, we see a bright future for the CBD side of Cronos Group Inc. holdings. CRON is currently trading at $8.50 per share. The stock has also shown strong year-over-year revenue growth. 
If you are looking to not only invest in, but also to try CBD, Joy Organics prides itself in providing premium grade CBD products to our customers. You can rest assured you are only getting safe, high quality CBD, so you know exactly what you are putting into your body. 
cbdMD (YCBD)
This North Carolina-based CBD company is one of the largest companies in the industry, with an array of products including tinctures, softgels, and award-winning gummies.
Their 2020 end-of-year reporting showed a 22% increase in net sales year over year—a steady incline in a highly competitive industry.
They've made a name for themselves through their vast product line, accessible prices, and athlete partnerships. While their stock prices climbed and fell consistently in their first two years in business, there combination of industry expertise, 2020 growth, and the upcoming industry regulations make this a reliable choice for those hoping to capitalize on this industry's upcoming boom.
With increasing consumer acceptance of CBD, and the upcoming bill to regulate CBD as a dietary supplement, now is a great time to invest in CBD stocks! 
Hannah Smith is Joy Organics Director of Communications. She is driven by her passion for providing clear and accessible wellness and CBD education. In 2015, she received her BA in Media, Culture and the Arts from The King's College in New York City and before Joy Organics, worked as writer and photographer in the Middle East and North Africa. Her work has been featured on Forbes, Vice, Vox, Denver Post, and the Coloradoan.