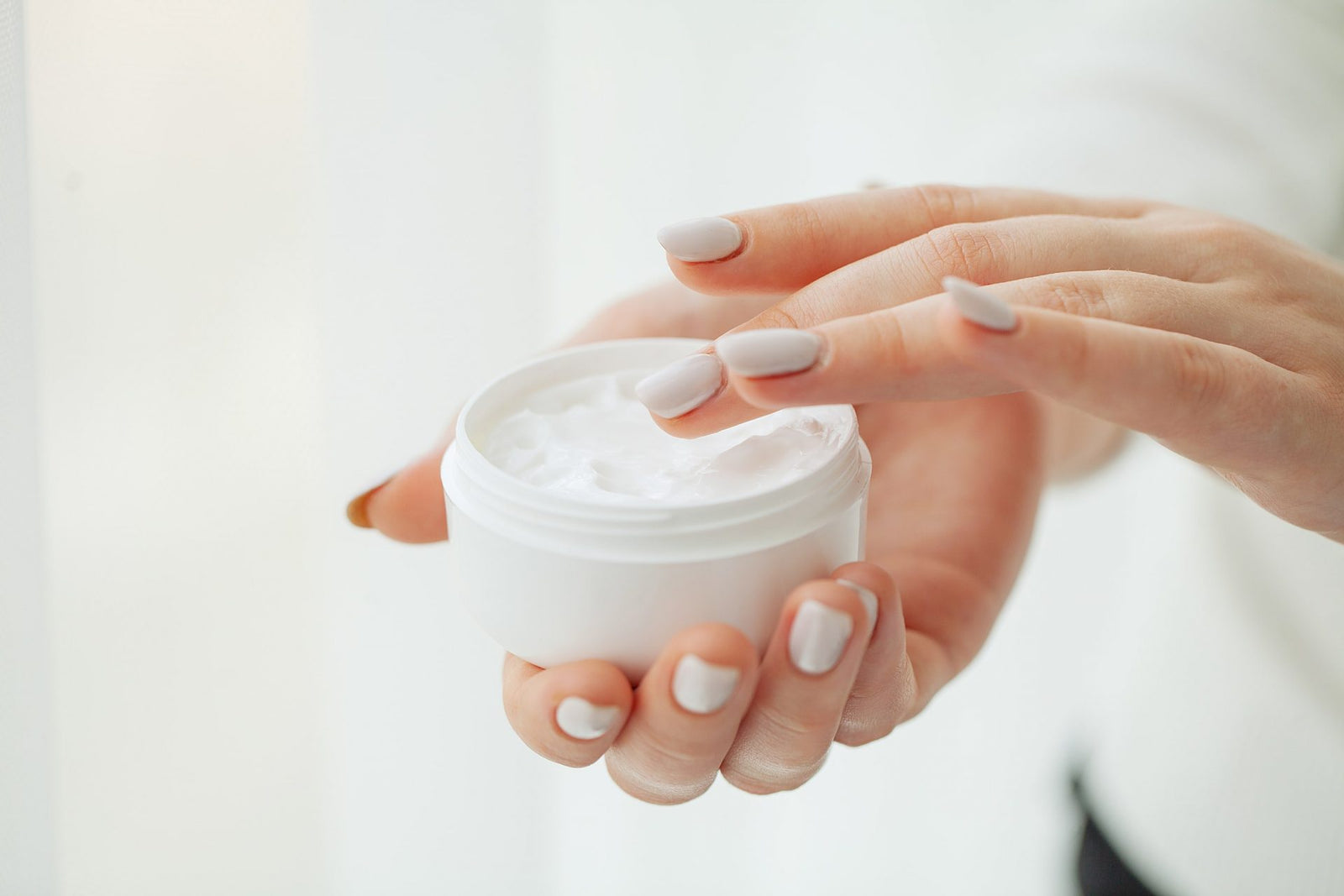 The CBD industry is one of the fastest-growing markets in the world. At first, many people added CBD to their wellness regimen with products such as softgels, tinctures, and vapes. The growing demand for all things hemp has pushed CBD companies to become more creative.
Now, the beauty industry is booming with hemp-infused products and CBD skincare has skyrocketed to the top of the cosmetic industry. Of the ever-growing catalog of products, CBD creams and lotions seem to be the most popular items. Let's take a look at the top 10 CBD creams and lotions for your beauty needs.
Why Use CBD for Skincare?
When a new ingredient captures the attention of the masses, it's typical for companies to add it to any product they believe will sell. That's why you had lemon in Sun-in in the 90s and aloe vera became the "it" ingredient for lotions in the early 2000s.
CBD is the newest addition to just about everything, so you may be a bit skeptical about some CBD products. However, CBD skincare may have a bit more credibility than lemon-enriched hair bleach.
The skin is the largest organ of the body, and it comes with its own regulatory system. This system comes in the form of cannabinoid receptors and endocannabinoids. That's right, the skin has an endocannabinoid system. CBD creams and lotions allow you to rub phytocannabinoids directly into the skin, making CBD topicals an excellent addition to any beauty routine.
What to Look out for With CBD Creams and Lotions
CBD creams and lotions come with the same cautionary tale as other CBD products. Like creams and lotions without hemp extract, CBD topicals run the risk of having a litany of synthetic ingredients.
Countless cosmetic items are formulated with questionable additives such as fragrances and dyes. Inevitably, these ingredients will have chemical reactions with other elements in the product. These reactions can alter the overall potency of your cannabinoids.
You want to make sure you are buying CBD creams and lotions with all-natural ingredients. Opt for those that contain essential oils rather than synthetic aromas. Much like other cannabinoids, terpenes in essential oils can also enhance the effects of CBD.
Top 10 CBD Creams and Lotions
The products we have listed below are the highest quality and in no particular order.
1. Cannuka CBD Nourishing Body Cream

 

($28)

The first on this list marries two buzzworthy ingredients in the cosmetic world: CBD and Manuka honey. While there is no conclusive evidence on this popular New Zealand superfood, many are finding relief for skin and joint problems with this botanical ingredient. That's why cosmetic companies are lining up to add Manuka honey to their formulas.

In addition to this exotic additive, Cannuka CBD Nourishing Body Cream also contains Vitamin E, beeswax, aloe vera, grapeseed oil and rosehip oil. These ingredients will leave the skin hydrated. With 100mg of CBD, the Cannuka CBD Nourishing Body Cream will have your skin glowing all day long.
2. Imbue CBD Lotion

 

($69)

Imbue CBD Lotion is crafted using the finest Colorado hemp. This company has perfected their super-hydrating formula by incorporating an array of the beauty world's favorite ingredients.

Their 400mg CBD lotion contains some of the top ingredients for wellness including:
Coconut oil
Apricot kernel oil
Sunflower seed oil
Grapeseed oil
Many of their ingredients are organic, making this one of the purest CBD topicals on the market. In addition, Imbue fortifies their formula with benzoic acid, citric acid and lactic acid. These ingredients are all essentials in many over-the-counter face creams.
3. Lord Jones High CBD Formula Lotion

 

($60)

Lord Jones High CBD Formula Lotion CBD cream is suitable for dry, oily and standard skin types.

What we love about Lord Jones is their lotion's unique scent. It's formulated with all-natural ingredients that boast a hint of citrus zest, a bite of mint and subtle notes of sage. Not only will your skin be glowing, but it will also smell lovely as well. For those who want a more inconspicuous smell, they also have a fragrance-free version too!

Lord Jones uses broad spectrum hemp extract, so your skin gets the added bonus of having all the cannabinoids found in hemp, minus the THC.
4. Myaderm CBD Calming Cream

 

($24.95)

Many skincare regimens include alcohol. While alcohol can help break down dirt and grime that may cause skin problems, it may also dry you out. Thankfully, Myaderm CBD Calming Cream finds the perfect balance between caustic and hydrating.

Their formula is tailored to suit the needs of those with dry and irritated skin. They achieve this by including ingredients such as organic aloe vera leaf juice, organic coconut oil and organic green tea leaf extract.

What we appreciate about Myaderm CBD Calming Cream is how quickly it absorbs into the skin. Its ultra-hydrating formula doesn't feel oily, nor does it make the skin shine. Instead, you are left with a slight glow and healthy-looking skin.
5. Charlotte's Web Hemp Infused Cream

 

($49.99)

Charlotte's Web is a brand that helped put CBD on the map. It's no wonder that their hemp-infused cream is one of the best CBD topicals on the market. What we love about Charlotte's Web Hemp Infused Cream is that each ounce of product contains a whopping 100mg of CBD.

Furthermore, Charlotte's Web keeps it simple. CBD takes center stage as one of the primary ingredients, while the rest of the ingredients list is rather minimal.

Their formula contains cosmetics staples such as:
Vitamin B5
Aloe
Coconut oil
Arnica
Shea butter
If you are looking for an all-natural CBD skin cream with minimal additives, Charlotte's Web is an affordable, high-quality option.
6. Vertly CBD Infused Lotion

 

($48)

While we love to rub in CBD topicals, let's face it; some of the lotions can be sticky, oily or greasy. That's because creams are thick so you can evenly spread the topical across your skin. However, Vertly has created a formula that will spread evenly — and you won't have to wash your hands after application.

We love Vertly CBD Infused Relief Lotion because it comes in a spray form. Since it's a spray, it's easier to ration how much Vertly lotion you use. Instead of coming out in big globs, each spritz has a consistent stream of cannabinoids.

Vertly uses full spectrum hemp extract, meaning that all of the cannabinoids are intact. While there is THC in the formula, the product is formulated with hemp. That means the THC level of this product is under 0.3% but still supports the entourage effect.
7. Joy Organics Skincare Products
Our skin faces different obstacles during the waking hours than it does when we're catching shut-eye. As we go through our day, the skin must contend with the sun's UV rays, dirt on our fingers and toxins in the environment.
Meanwhile, our skin at night needs a break from all of the issues our daytime hours brought upon it. Otherwise, we'll be awake all night scratching, picking and lotioning the potentially irritated skin.
Taking these different sets of circumstances into consideration, Joy Organics has developed unique products for your skincare needs:
8. Apothecanna Circulating Cream

 

($60)

Apothecanna is one of the largest CBD lotions out there, literally. While most high-quality CBD products come in four ounces or smaller, Apothecanna boasts eight fluid ounces of CBD lotion.

Size isn't all Apothecanna has going for it. This moisturizing cream also contains a load of ingredients for improving anyone's skin. Their formula contains ginger to enhance blood flow and circulation. Also, it has capsaicin, a common ingredient in many post-workout muscle rubs. Further strengthening the formula is grapefruit. This antioxidant-rich ingredient brings a natural and bright fragrance to this lotion.
9. Populum Cold Rub

 

($45)

While ginger and capsaicin in Apothecanna bring the heat, Populum brings the cool factor to CBD topicals. Populum Cold Rub chills your skin with the help of L-menthol, an organic compound found in mint plants. Since cold tends to slow down particles, this action allows the other active ingredients in Populum Cold Rub to work their magic.

Most notably, this product has an ingredient growing in popularity among beauty circles. Emu oil is derived from the fat tissue of emus. Like other fats, emu oil is thought to aid the body in repairing damage. This action is supported by the high concentration of aloe leaf extract in the formula. To further help in soothing muscles, Populum's cold rub also contains chamomile extract.
10. Green Roads Soothing CBD Topical Cream

 

($39.99)

Green Roads is one of the most reputable CBD brands on the market. The Green Road Soothing CBD Topical Cream is enriched with 150mg of CBD extract.

In addition, it contains several botanicals associated with cooling and calming, such as:
Cucumber extract
Chamomile extract
Safflower
Avocado Oil
Menthol
Like Vertly, this formula is a spray. It's a non-greasy formula that you can easily carry around in your gym bag, carry-on luggage or purse.
If you have any questions about CBD skincare, please reach out to us today!
Joy Smith is Joy Organics Co-founder and visionary. After her own life-changing experience with CBD, Joy started Joy Organics to create a line of sustainable and premium CBD products consumers could trust. Before founding Joy Organics, Joy worked as an itinerant speaker, traveling to over four continents to empower women across the globe.