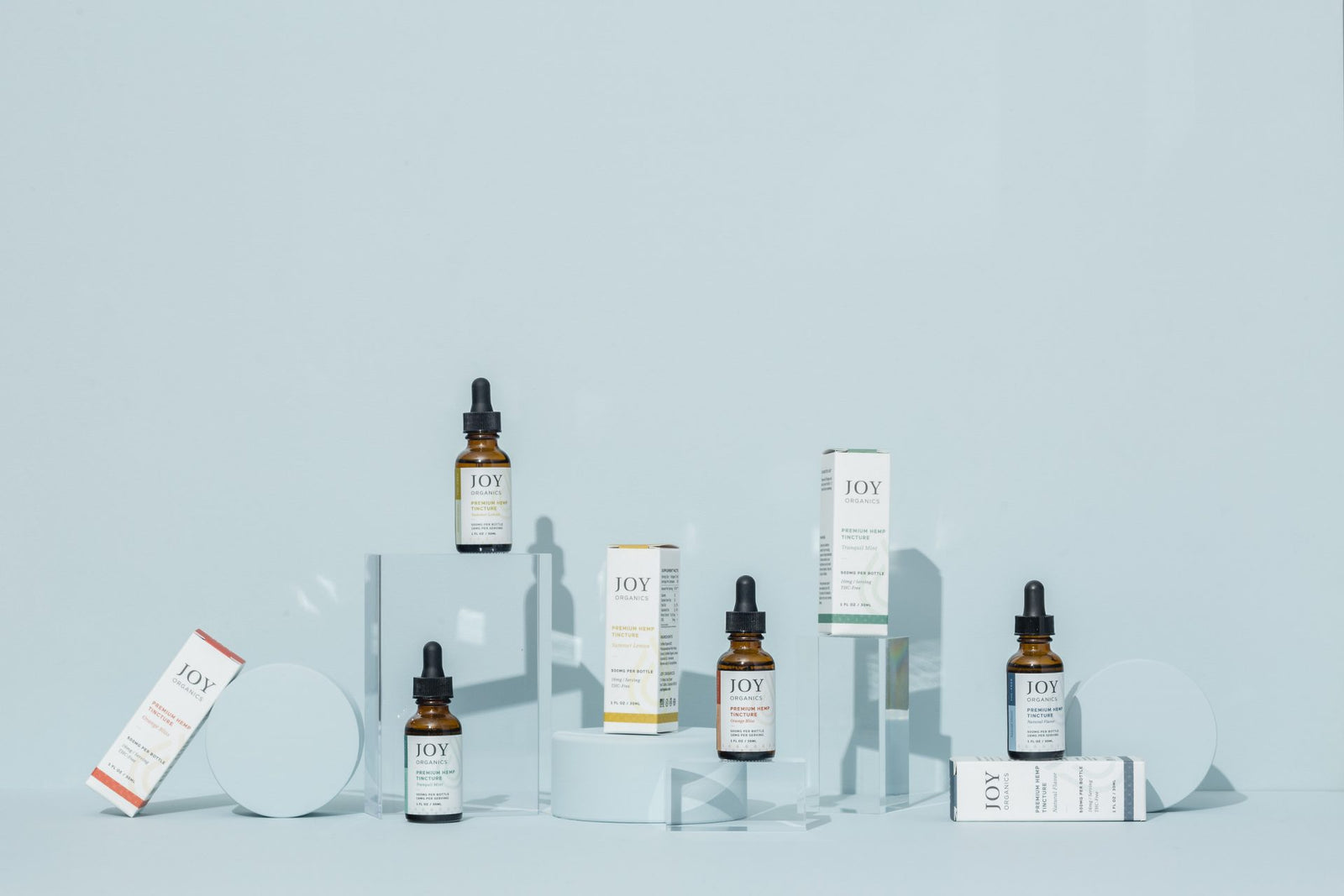 What is so beautiful about CBD is just how versatile it is. Not only does this compound work in harmony with our endocannabinoid system, but there are also numerous ways to consume it. From capsules to tinctures to topicals, there are so many ways to celebrate the benefits that come from CBD product supplementation. Let's get to the bottom of the best ways to consume CBD.
What is CBD?
Broad spectrum CBD products are derived from hemp plants. Although related to that other infamous plant in the Cannabis genus, hemp won't produce the same psychoactive effects.
What it does have is a multitude of unique compounds. These compounds are called cannabinoids and are virtually exclusive to cannabis. While our hemp extract doesn't have the psychoactive cannabinoid tetrahydrocannabinol (THC), it does contain cannabidiol (CBD). This cannabinoid has been used frequently in recent years to help support the body's natural functions.
Why Take CBD?
Before you figure out the best method for taking CBD, maybe we should clue you in on the benefits that come from CBD products.
What makes CBD so unique in the wellness industry is why it has garnered such a following in the cannabis movement. CBD works on supporting balance in the body's endocannabinoid system.
Your body is in a constant state of response. When things aren't going smoothly inside, receptors sense that something is not right. Their immediate response? Rile the whole place up!
When the human body, for whatever reason, falls out of balance, it triggers an alarm in the form of receptors. These receptors are outlined with tiny neural tissues. They're like fringe on a pillow, but far more powerful. That's because these receptors interact with a complex set of synapses and neural pathways known as the endocannabinoid system.
Anytime something's amiss in the system, receptors let the endocannabinoid system know the deal. In turn, the endocannabinoid system tips off the brain. From there, the brain tips you off again…and again…and again. The body has its own cannabinoids that help bring balance, known as endocannabinoids, but sometimes they can use a helping hand.
That's where CBD comes in. Using a natural CBD extract may help:
Support joint and muscle function
Promote a calm mood
Support a good night's sleep
Promote healthy skin
Support post-workout recovery
These are just a few of the many ways CBD products can benefit your life. Like this list, this is just the beginning. Now, let's go over the best ways to take CBD.
Best Ways to Take CBD
Now that you know about the benefits of CBD, you should try it out! To begin, we will break CBD products down into three basic categories.
These categories are:
We will make some suggestions based on the three typical ways to consume CBD. Just like your genetics (and your personal reason for wanting to use CBD products), how you consume CBD is a unique experience as well.
All of the above methods have a different way of interacting with the body. Therefore, you will get results in different strengths and in different time periods. So, let's break it down!
CBD Softgels
This is the easiest way for you to take CBD. Just take CBD softgels like any other capsule. What makes Joy Organics CBD softgels stand apart from other softgels on the market is how the oil is encapsulated.
The oil we extract from our phytocannabinoid-rich hemp is put through our cutting-edge nanoemulsion technology. The phytocannabinoids inside of the hemp oil are broken down into microscopic particles.
Because these cannabinoid particles are so small, they are much more absorbable when ingested.
The best way to get the most out of your CBD products is to consume them earlier in the day with a small, high-fat meal. Consuming fats makes it easier for your body to digest the supplements. Also, the fats sort of make a raft for the cannabinoids in your stomach's acidic waters. This will allow less of them to burn off all at once. Try having bulletproof coffee or avocado sprouted grain toast with your CBD softgels for best absorption.
CBD Salves
The skin is your body's largest organ. Thankfully, receptors have its back. Directly under the epidermis lies a series of cannabinoid receptors. If you are seeking results externally, going with a topical may be more fruitful than softgels. This way you have you don't have to wait for your body to digest food.
Perhaps you just had a grueling workout and would like to promote better recovery in a certain area of the body, like your shoulders or knees. This is a good indication of where to rub in your CBD salve.
When you do this, the CBD effect can begin right where you need it.
CBD Tinctures
If you're in need of quick results, the best way to take CBD might be a CBD tincture.
To use a tincture, you grab a dropper and squirt the liquid in your mouth. You can hold it in your mouth to enjoy the flavor, then swallow. The effects should be rather prompt.
Tinctures are a liquid, so they digest a little more quickly than softgels. However, as they say, easy come, easy go. The faster you burn through your CBD, the quicker the effects will wear off.
You can also cook with CBD tinctures. However, this will hurt the potency the most. Anytime you heat something, you change its composition. Be wary when cooking with CBD because cannabinoids can die off starting as low as 250 degrees Fahrenheit.
Using CBD Products Every Day
Depending on what you use them for, there are so many effective ways to use CBD products. If you want to support joint and muscle function and promote healthy skin, it wouldn't hurt to use a CBD salve. That way the cannabinoids can impact the skin directly.
Want your CBD effects to last longer? Then opt for a CBD softgel. Our nanoemulsion process allows for greater bioavailability.
Lastly, if you are in a rush, opt for a tincture. Taking this liquid by mouth will pass through your system more quickly. Just be warned, effects may wear off fast as well. However, when they taste as good as Joy Organics CBD tinctures, you won't mind enjoying a bit more.
Thanks for reading! To show how much we appreciate you, we're going to give you 16% off your next order. Just use code READER16 at checkout!
Joy Smith is Joy Organics Co-founder and visionary. After her own life-changing experience with CBD, Joy started Joy Organics to create a line of sustainable and premium CBD products consumers could trust. Before founding Joy Organics, Joy worked as an itinerant speaker, traveling to over four continents to empower women across the globe.