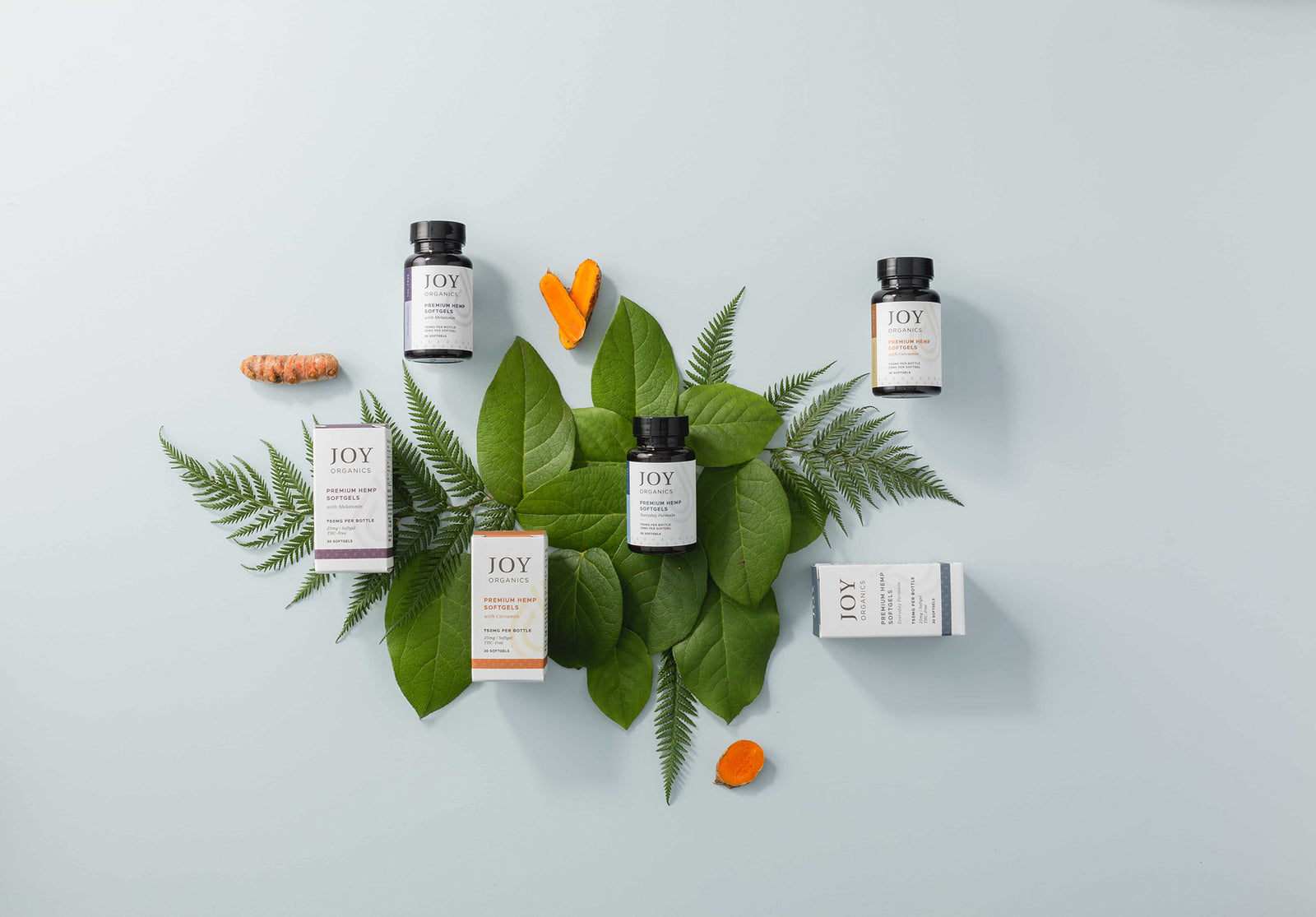 2018 was an excellent year for the CBD market. With the legalization of growing hemp, the CBD industry saw a big boom; the wave continues to ride high into 2019. The CBD field is a growing market already full of compassionate, innovative and intelligent entrepreneurs. They have fought tirelessly to educate the world on CBD and bring hemp to the forefront of wellness.
As a CBD company, we wouldn't be where we are today without the knowledge and guidance of our peers. That is why we are humbled and honored that Joy Organics was named one of CBD Hacker's Top 20 CBD Oils of 2019. Coming in at a respectable number two, Joy Organics CBD Tinctures also received recognition as the Best 0.0% THC CBD Oil. We couldn't feel more privileged to represent our community with this prestigious honor.
What is the CBD Hacker Top 20?
CBD products are currently unregulated. Therefore, consumers must do their due diligence before purchasing any CBD products. Otherwise, they run the risk of buying an inferior product or an illegal substance.
Due to the lack of regulation and influx of CBD products hitting the mainstream markets, CBD Hacker decided to test out some of the top companies in the market. They posted their findings in a thorough report to help their readers determine which CBD oils were best suited for their needs.
CBD Hacker released a list of top CBD oils last year. They paid close attention to feedback from the prior year's results, growing trends and upcoming brands. Weighing all of these factors, CBD Hacker formulated a new-and-improved ranking system to evaluate their Top 20 CBD Oils this year.
What is the Criteria for the CBD Hacker Top 20?
When it comes to wellness products, much is subjective. We are all unique individuals who react to supplements differently. That's why the personal opinion of the product itself wasn't the only variable that came into play when determining the rankings.
According to the CBD Hacker website, their panel took into consideration:
Company's business practices
Customer service
Third-party testing
Price
Blind taste test
CBD Hacker looked at the companies as a whole. They went through the normal customer process and judged each CBD company every step of the way. Let's take a look at how Joy Organics fared in these departments.
How Joy Organics Ranked
The judges at CBD Hacker tried out our Summer Lemon CBD Tincture. For us, the buyer experience doesn't begin when a customer starts using the products. It begins the moment they check out our website. That is why we were delighted to see we received a 100% satisfaction for customer service.
The breakdown of our ranking is as follows:
Product Quality & Value: 96%
User Experience: 97%
Customer Service: 100%
Reputation: 85%
Transparency and Accuracy: 98%
As CBD Hacker pointed out, Joy Organics has only been in operation for just over a year. While that hurt the company in the reputation department, CBD Hacker was quick to point out, "In that short time, they're already making a big splash with their organic ingredients and exemplary customer service."
CBD Hacker described the Summer Lemon CBD Tincture's flavor as a "crystal clear" with a citrus aroma." They finished off their tasting notes with "natural lemon taste."
In their conclusion, CBD Hacker noted, "We loved the fresh, natural flavor of their 'Summer Lemon' tincture. And with a 30-day satisfaction guarantee and free shipping, they make it easy to find the right product for you." Combined with the fact that CBD Hacker calculated that our CBD oil is just $0.12 per milligram, you are looking at a load of benefits and a ton of savings. Experience what CBD Hacker did for yourself and try our Summer Lemon CBD Tinctures today.
Thanks for reading! To show how much we appreciate you, we're going to give you 16% off your next order. Just use code READER16 at checkout!
Joy Smith is Joy Organics Co-founder and visionary. After her own life-changing experience with CBD, Joy started Joy Organics to create a line of sustainable and premium CBD products consumers could trust. Before founding Joy Organics, Joy worked as an itinerant speaker, traveling to over four continents to empower women across the globe.