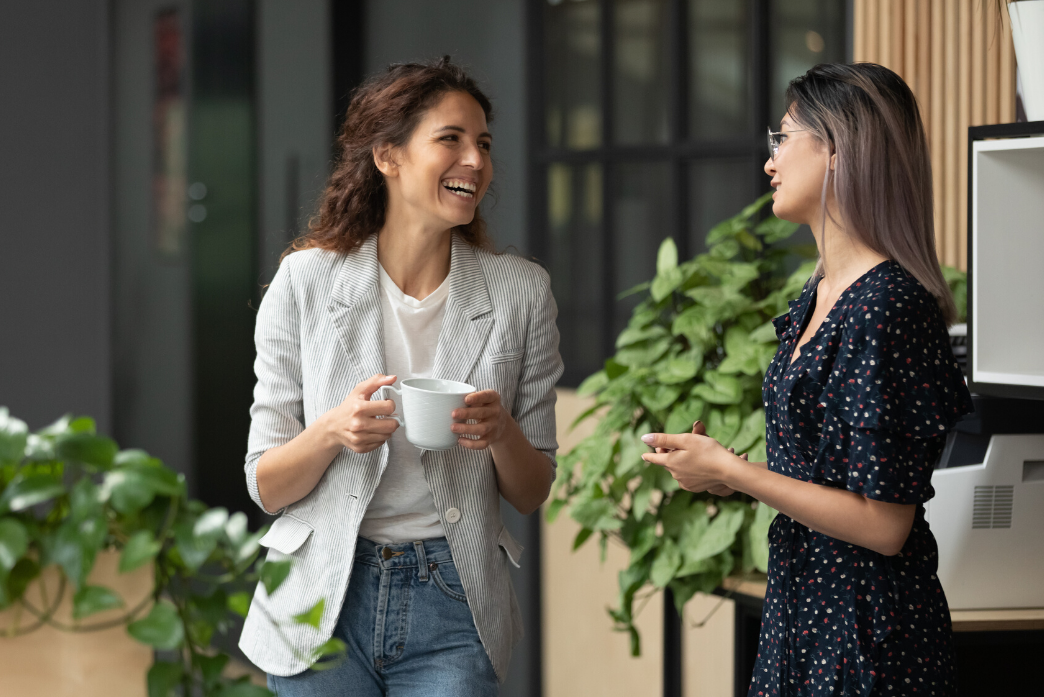 Essential Takeaways:
Don't take it personally if the person you talk to about CBD gets upset.
Explain that CBD can't get you high and show them by using a CBD tincture.
Talk about different CBD products and how they can help.
Get them a

 

CBD Sampler Pack

 

so they can try on their own time. 
When we experience positive changes in our lives, it's customary to share these findings with loved ones. We rave about the benefits of our approaches to wellness to anyone who will listen because we're happy with the results. We may also be trying to educate our friends and family in hopes that they'll take these healthy steps as well. Sometimes sharing your newfound wellness regimen with your inner circle can be complicated, especially when you talk about CBD.
The use of CBD oil has been met with many skeptics. You may have been one yourself at some point. It's challenging to change the minds of others, even when you have the best intentions in mind. Some people see new concepts as an assault to their personal belief system. CBD wellness is still a new concept, so this topic may be a bit controversial for your loved ones. Here are some tips to help you talk about CBD with those you care about most.
How to Talk About CBD 
There are many potential roadblocks that might pop up when you talk about CBD with your loved ones. You'll want to prepare yourself for the inevitable follow-up questions and reactions. They can make a big difference in how the rest of the conversation plays out.
More importantly, these tips may help your friends and family understand CBD better—maybe they'll even try it out! After all, that's what this is all about. You're trying to introduce them to a product that can help maintain and promote their wellness. 
Be Patient
If a school teacher quit every time a student acted up in class, we'd have no teachers left. When you talk about CBD with a loved one, you can be the teacher. You are using your knowledge and experience to help someone else learn.
Children don't always behave the best when they're in school. They get bored or pushed to their mental capacity and their mind starts to wander. Not much changes when you become an adult who is disinterested in a topic or is actively against it. 
When you challenge a person's beliefs, they might react unpredictably. By showing them how you have benefited from CBD, you may be calling their attention to something about their own lives that they would like to change. Since you're that catalyst, they may project their feelings on you. Try to educate them about CBD anyway. 
Don't take their reactions personally. Keeping your cool is the best way to open communication lines and talk about CBD.
Explain the Difference Between Hemp and Marijuana 
Many people get skeptical when you talk about wellness practices that are outside the realms of conventional medicine. They may be even more resistant when you discuss CBD. That's because, until 2018, hemp plants were classified as a schedule 1 controlled substance. Unfortunately, this meant that many generations grew up thinking hemp was as dangerous as heroin. 
When you talk about CBD with someone new, it's best to get to the elephant in the room immediately. Feel free to mention that you use lab-tested, federally-compliant CBD, and it doesn't cause you to get high. Then you can go right into explaining the difference between hemp and marijuana. 
CBD comes from hemp, which is the cousin of marijuana. Marijuana has low levels of CBD and high levels of THC, while hemp has the reverse. Keep it short and concise. You don't have to get into cannabinoids and receptors just yet. Just make sure they understand there is a stark difference between hemp and marijuana.
Show Them 
If your loved one is still skeptical, it's time to put your influencer hat on. Test the product out for them. Grab a CBD tincture and put a drop in your mouth. 
Joy Organics CBD Tinctures contain natural ingredients. They come in four delicious flavors, including Tranquil Mint and Orange Bliss. Win them over with great taste and a supported system!
By using CBD tinctures in front of them, your loved one can see firsthand that broad spectrum CBD doesn't get you high. While demonstrating, they won't be able to see the benefits that you're feeling inside, so if you notice positive changes in your disposition or comfort levels, bring it up. That way, they have more information about the benefits of CBD and get to hear about them firsthand. 
Talk About Celebrities Who Use CBD 
TV, movie and sports stars are the original influencers. They still have a lot of impact on society, no matter the generation. When you introduce a new concept that a celebrity endorses, it can give you instant credibility.
Some stars who use CBD include:
Rob Gronkowski
Mandy Moore
Seth Rogen
Kim Kardashian West
Tom Hanks
Jennifer Aniston
Nate Diaz
Travelling all over the globe and the pressures of a fast-paced industry are some reasons why celebrities are raving about CBD. When you talk about CBD, be sure to name drop a star. 
Explain Why You Think It's For Them 
Another reason people can be put off by talking about lifestyle changes is that they see it as a way to push your agenda onto others. Of course, we don't mean to act this way. It's our love for them that motivates us to share our experiences. At the end of the day, saying "CBD changed my life" can come off as more braggadocious than helpful. 
Tailor the conversation to the person you're talking to. Let them know why you think CBD can help them maintain a healthy lifestyle. You could mention the tension they feel about work or the soreness they experience after a workout. Don't just go on about how CBD has helped you; explain how you think it can benefit them, too.
Talk About Different CBD Products
When you talk about cannabis-based care to someone, it may give off the image of people smoking marijuana. While CBD flower is an option, that may not be the best place to start when you talk about CBD to a newbie.
Explain to your friends and family that CBD is a unique experience for everyone. Let them know that there are several ways they can try CBD products. A great product for beginners could be CBD Gummies.
CBD Gummies are the ideal way for someone who is not sure about CBD to dip their toes in the water. Who doesn't enjoy a nice little snack? Ramping it up with the benefits of CBD will forever change their perspective. 
For some, introducing CBD skin products might be the best way to go. You can mention how our CBD Salve Stick allows for targeted support. Or suggest they draw a bath with a CBD Bath Bomb to unwind. 
If they're a more traditional type, CBD Tinctures and CBD Softgels are the way to go. These products are easy to incorporate into other parts of their daily wellness routine. For example, they can simply toss their CBD next to the lotion in the cupboard to remind them to take it every day after their shower.
Show Them The Joy Organics Ultimate Guide to CBD 
When you first learn about CBD, you might not want all the scientific details. After all, the endocannabinoid system is a really in-depth concept. It's not something that is easily learned in one sitting, especially when they're new to CBD. 
When sharing about CBD, you don't have to be an expert. Leave that up to us. If your loved one wants more information about CBD, you can save yourself a lot of furrowed brows by sending them to the Joy Organics Ultimate Guide to CBD. 
This resource is easy-to-read and goes into incredible detail. The layout is very easy to navigate, so your loved one can jump around to sections of interest. Everything they could want to learn is there and readily available for when they're ready to learn more. 
Don't Be Afraid To Talk About CBD 
CBD is growing in popularity, and more people are achieving better wellness with CBD every day. If someone you love could benefit from CBD but they haven't tried it yet, start a conversation about hemp-based care today.
Have you convinced a loved one to give CBD a shot? What did you discuss? Help others prepare for their talk about CBD with friends and family in the comments below!
Thanks for reading! To show how much we appreciate you, we're going to give you 16% off your next order. Just use code READER16 at checkout!
Todd Smith is Joy Organics Chief Operations Officer and Co-founder. Before Joy Organics, he worked in the wellness and nutritional industry for over three decades and helped generate over 1 billion dollars in supplement sales. He has applied that knowledge and experience to empower over 1000 businesses through Joy Organics' partnership programs. Todd is also the author of a book, podcast, and blog titled Little Things Matter.