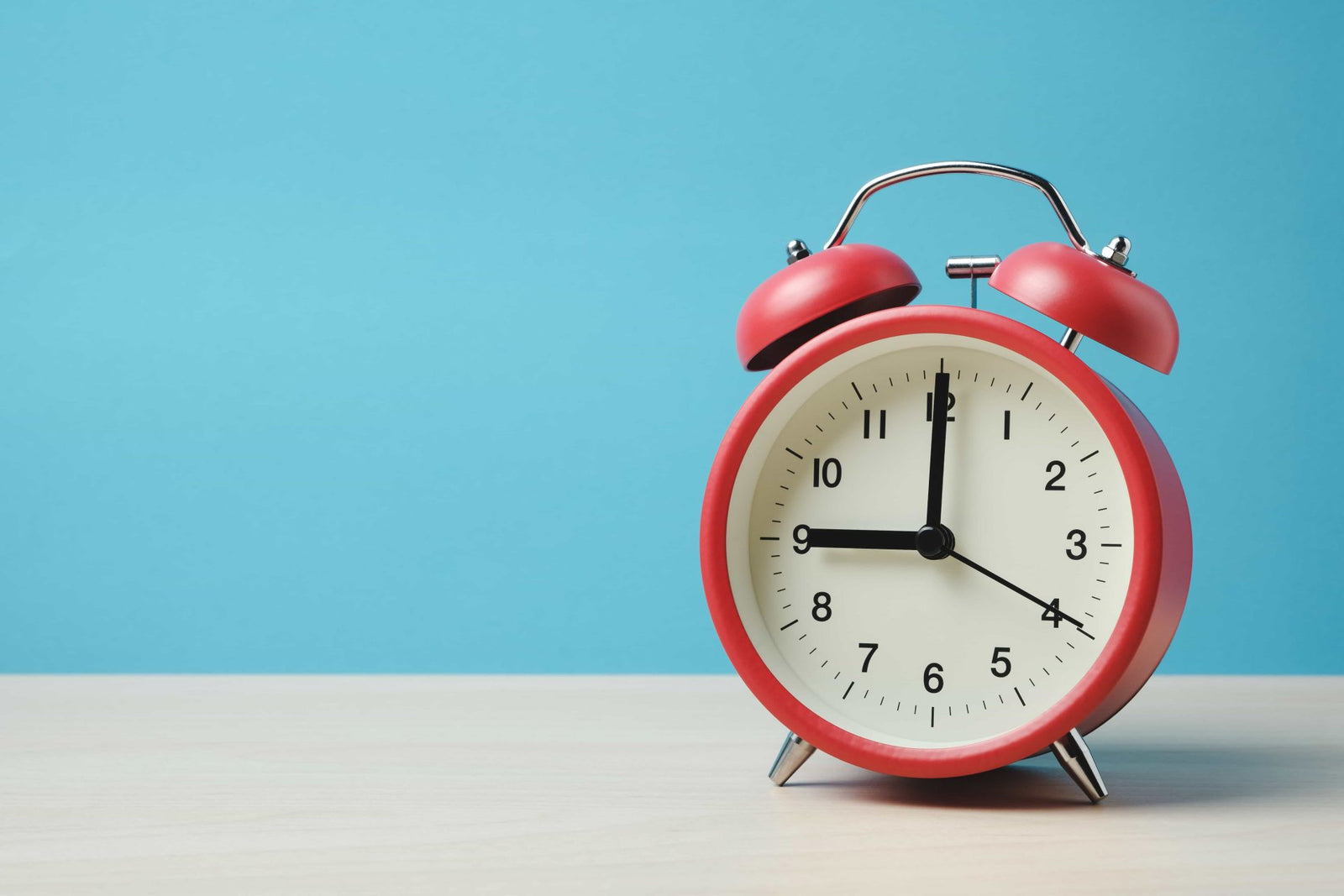 People have a lot of questions about CBD. One of the most common questions we hear:
How long do the effects of CBD last?
It's a great question! And anyone interested in taking CBD deserves to know the answer. No matter what your reason for taking CBD, you obviously want to know how long the effects are going to last. Who wouldn't? We're here to clear this up once and for all.
How Long the Effects of CBD Last: What You Need to Know
One of the first things to understand about how long CBD effects last is that CBD affects everyone differently. How long it takes to feel the effects and how long these effects are experienced depend a lot on the person who is taking it.
That being said, there are a couple general things to keep in mind when determining just how long CBD effects will last.
If You're New to CBD, Give it Some Time
If you're new to CBD and you're wondering how long the effects of CBD last, you'll want to give your body some time to adjust to taking it. Many people just starting out on their CBD journey try it for the first time and think they're going to immediately see extraordinary results, but this isn't always how CBD works.
Maybe for some it does (and we love hearing these stories), but remember that CBD affects each person differently. It's best to give your CBD regimen some time before determining how long various methods work for you.
How You Use CBD Determines How Long it Takes to Feel the Effects
 

and

 

How Long the Effects Last

There are several different ways to take CBD and the method you choose will ultimately determine how long the effects last. While there is the option of CBD flower, which can be smoked or vaped in several medical marijuana dispensaries, most individuals who use CBD favor products made with CBD oil.

How long it takes CBD to work, as well as how long the effects last, will differ. As a general rule, CBD effects will last between 2-8 hours.

Some of the most popular methods of using CBD (including how long it takes to feel the effects of each and how long these effects last) include:

Tinctures
Tinctures are one of the most popular ways to enjoy CBD. CBD tinctures are taken most effectively by mouth — many people will hold it there for one to two minutes before swallowing.

It typically takes 15–30 minutes to feel the effects of a CBD tincture, and the effects are known to last between 4–6 hours.

Capsules

CBD capsules are taken just like a regular supplement. When CBD is ingested orally this way, it must first pass through the digestive system and then the liver, where CBD molecules are metabolized by various enzymes. This is something that reduces the concentration of CBD compounds that are then passed into the bloodstream. Because CBD must pass through both the digestive system and the liver, it takes longer to feel the effects.
It can take up to one hour to feel the effects of capsules, which usually last between 6–8 hours.
Edibles/Beverages
CBD edibles and beverages work much like CBD capsules. When CBD is consumed in the form of CBD gummies or infused hard candies, chocolates, drinks or other edibles, it must pass through the digestive system and the liver.
Many people who take CBD in the form of capsules, edibles or drinks prefer to do so on an empty stomach, which can reduce the time it takes for CBD to make its way through the digestive tract and be broken down by the liver. However, consuming capsules or edibles with fatty-acid-rich foods may help increase bioavailability.
Like capsules, it typically takes up to an hour to feel the effects of edibles or beverages, and the effects last between 4–6 hours. (Also see our excellent CBD gummies guide for additional information)
Topicals
CBD topicals are applied directly to the skin, coming in the form of lotions, creams, balms and salves. CBD topicals are excellent for providing localized benefits to the area of the body to which they are applied. They are absorbed through the skin, bypassing the digestive tract completely.
Research indicates the presence of an endocannabinoid system in the skin, which has been associated with several biological processes. Because CBD topicals bypass the digestive tract and liver, the effects can be felt much quicker than when using other methods.
Generally, CBD topical effects can be felt within 15–20 minutes and can last for up to 6 hours.
Vaping
Vaping CBD oil is generally the quickest way to feel the benefits of CBD. When you vape CBD, your lungs quickly absorb the CBD you inhale. From here it quickly enters the bloodstream, where it then travels to various parts throughout the body.
The effects of vaping CBD are felt almost immediately but don't last as long as other traditional products. The effects of vaping CBD are expected to last around 2–3 hours.
How Much CBD Should You Take?
Now that you know how long the effects of CBD last, you might be wondering just how much CBD you should take to feel these desired effects. Remember, CBD affects everyone differently and ideal servings will vary tremendously. Like we mentioned before, the best thing you can do is give it some time.
When you first start taking CBD, it's best to give your body time to adjust to something new. Start by slowly by taking a low serving size (5–10mg) and then work your way up over the course of a couple weeks until you hit that sweet spot and feel the benefits you desire.
CBD works differently for everyone, which will ultimately determine how long the effects last for them personally. The type of CBD product and how you use it also has a significant influence on how long the CBD effects last. Generally speaking, depending on what type of CBD product you're using, the effects will last between 2–8 hours.
Do you have any questions? Please reach out to us — our customer service team has answers!
Thanks for reading! To show how much we appreciate you, we're going to give you 16% off your next order. Just use code READER16 at checkout!
Joy Smith is Joy Organics Co-founder and visionary. After her own life-changing experience with CBD, Joy started Joy Organics to create a line of sustainable and premium CBD products consumers could trust. Before founding Joy Organics, Joy worked as an itinerant speaker, traveling to over four continents to empower women across the globe.