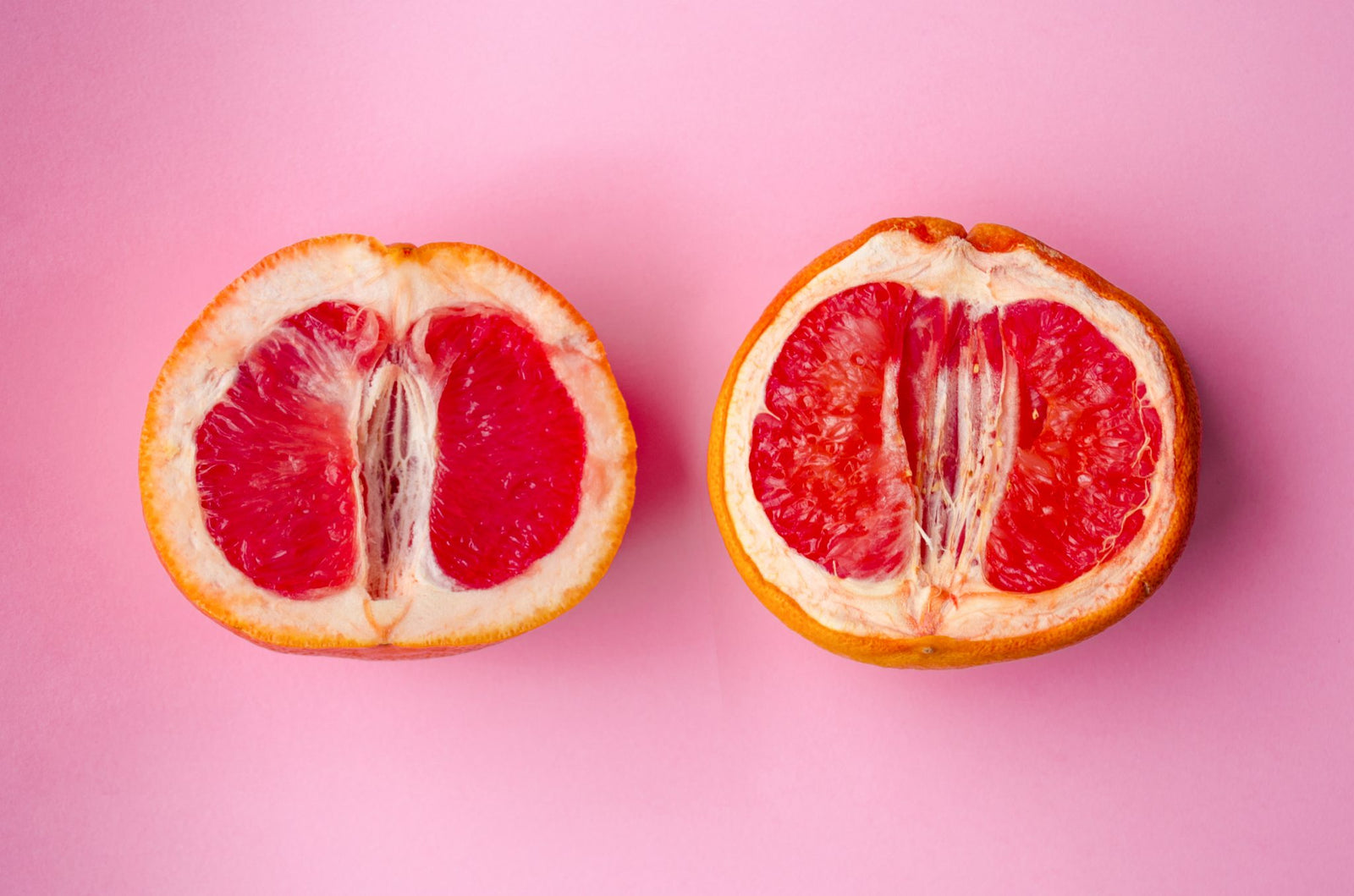 There are plenty of ways to consume CBD. 
Tinctures, softgels, and gummies are some of the most popular ways to get a regular serving of CBD.
What about less popular methods of delivery, though? Say, CBD suppositories, for example. 
You might be surprised to learn that CBD suppositories are much more common than you might think. While this can be a somewhat taboo topic, there's really nothing that should be considered taboo when it comes to our health. 
Here we'll take a look at CBD suppositories, including what they are, why in the world you might want to use them and some of the best CBD suppositories you can find.  
What Are CBD Suppositories? 
CBD suppositories are designed to be inserted into the vagina or rectum. They usually have a conical shape, somewhat similar to a non-applicator tampon. 
CBD suppositories are typically made of cocoa butter and hemp extract, which harden at low temperatures. Some CBD suppositories might also contain a small amount of coconut oil or shea butter and other added ingredients. When it comes to inserting something into our bodies, however, we truly feel that the less ingredients used to create a product the better. 
While clinical research on CBD suppositories remains limited, this hasn't deterred their use. Anecdotal reports tend to be extremely positive, and there are several well-respected brands in the industry that offer CBD suppositories along with other cannabis-derived products. 
Do CBD suppositories work, though? And why would someone choose a suppository over other delivery methods? 
Let's take a look.
How Do CBD Suppositories Work? 
While CBD suppositories might be new, suppositories themselves have been used for thousands of years. Did you know that suppository molds have been found dating back as far as the 12th century? 
The word 'suppository' is derived from the Latin word suppositorium, meaning "something placed beneath." 
Like other suppositories, CBD suppositories are designed to be inserted into the vagina or rectum to provide localized relief. 
It's suggested that when a CBD suppository is inserted into the body, the CBD reaches the bloodstream more rapidly and offers a stronger effect than you might experience with oral consumption. 
CBD Suppository Benefits
While CBD suppositories aren't exactly the most popular topic when it comes to CBD oil discussion, there's been a massive influx of interest in recent years regarding this somewhat unconventional delivery method. 
Why the increased interest in unusual CBD products such as suppositories?  
Remember, the use of vaginal and rectal suppositories is nothing new. The only thing different about CBD suppositories compared to more conventional suppositories is the active ingredient, which in this case is CBD.   
As it turns out, CBD suppositories are beneficial for a couple different reasons. 
First, there's the absorption rate this delivery method offers. It's suggested that CBD suppositories have a higher absorption rate than other methods of ingestion. When a CBD suppository is inserted into the body, the compounds it contains are absorbed by the body's internal cellular walls and mucous membranes. From here, these compounds are absorbed by nearby organs and then directly into the bloodstream to provide localized relief. 
CBD vaginal suppositories, for example, are becoming increasingly popular for women interested in naturally supporting menstrual health. Any woman who's a fan of cannabis suppositories during 'that time of the month' knows just how ideal they can be for targeting areas most affected during their period.  
Secondly, CBD suppositories offer an excellent alternative to people unable to consume CBD orally due to issues with extreme nausea or severe vomiting, conditions that make swallowing difficult, gastrointestinal issues, or anything else that makes oral consumption difficult. CBD suppositories are an easy solution for those who might otherwise not be able to experience the benefits of CBD. 
Here's something else. You can find cannabis suppositories that contain both CBD and THC. For those who want to access the wellness benefits of THC while reducing the effects of THC, cannabis suppositories could help. 
What's the Difference Between THC and CBD Suppositories?
Much as their names might suggest, the biggest difference between THC and CBD suppositories is their cannabinoid content. 
The active ingredient in THC suppositories is THC, while the active ingredient in CBD suppositories is CBD. 
THC is well-known for the psychoactive effects it does contain, whereas CBD has gained so much popularity because it contains none. 
When it comes to THC suppositories, however, the psychoactive effects typically found in THC are eliminated or significantly reduced. 
Back Door Medicine is a company dedicated to providing access to cannabis suppository information, supplies such as suppository molds for those who want to make their own THC or CBD suppositories from the comfort of their own home, recipes, and support to help individuals determine what might best fit their needs. 
According to Dr. Paula-Noel Macfie, naturopath and founder of Back Door Medicine, there's a reason THC suppositories don't cause the high which THC is famous for. 
In a 2016 interview, Macfie explained why THC suppositories don't get you high: 
When administered rectally, the plant medicine directly enters the bloodstream through the cell walls and goes directly into the body, which is quickly distributed through the vascular system. It is a direct application to the bloodstream, bypassing the liver. 
The liver is the key to getting high. THC travels through the liver to the brain to induce a head high. When smoked, it travels through the lungs to the villi, then on to the liver. When taking it orally, it makes its way to the liver through digestion. This method takes the longest because of the digestive process and the amount of travel it takes to get to the brain. In the brain, THC interacts with nerve receptors, causing euphoria. 
The bottom line: Cannabis suppositories allow for larger doses of plant medicine without the head high versus smoking and ingesting orally.  
That being said, THC isn't legal in every state. Not to mention that there are individuals who aren't comfortable with using THC, regardless of whether using a suppository would get them high. 
Here's where CBD suppositories might make the best choice for individuals interested in exploring this delivery method further. If you're one of these individuals and are wondering about the best place to find CBD suppositories, look no further. We've discovered a couple of the best CBD suppositories available on the market, each of which can be discreetly purchased online and delivered straight to your door. 
What to Find the Top CBD Suppositories 
A self-described "innovative health & sexual wellness company," Foria is famous for making cannabis suppositories feel a little less taboo. As one of the first companies to introduce THC and CBD suppositories to the mainstream, Foria has been committed to creating product lines for "intimacy, relief and optimal wellbeing for women and people with vulvas" since 2013. 
As a company committed to quality and transparency, all of Foria's CBD products are created with organically grown hemp, manufactured in a cGMP-certified facility and third-party tested for potency and quality. Products are created using 100% plant-based ingredients, without the use of anything synthetic. They've even incorporated sustainable packaging on all their products in efforts to contribute to a healthier, more sustainable future. 
Foria Relief Suppositories with CBD are formulated for relief during your period and designed to be used vaginally or rectally. Made with organic fair-trade cocoa butter and organically-grown broad spectrum CBD, each suppository is 100% plant based and contains 100mg CBD. 
Endoca is one of the most trusted names in CBD with roots in hemp cultivation that date back several generations. With an understanding of the lack of industry standards, Endoca has been committed to quality from day one when they launched their first online website in 2010, becoming one of the world's first companies to sell CBD online. 
All of Endoca's products are created in cGMP facilities and undergo thorough testing, with third-party lab results readily available on their website. Quality, consistency, purity, and potency are all things you can expect when purchasing CBD products from Endoca, who has received UN awards for clean production practices and resource efficiency. 
Endoca's CBD Suppositories are designed for vaginal and rectal use, with each suppository containing 50mg CBD. According to Endoca's website, rectal administration of CBD increases the uptake of the cannabinoid in the bloodstream almost tenfold compared to oral consumption. Suppository ingredients are kept to a minimum, formulated only with hemp, coconut oil, and naturally occurring hemp compounds such as terpenes, flavonoids, and other cannabinoids. Each suppository contains less than 0.2% THC. 
Last Thoughts on CBD Suppositories 
Do CBD suppositories work? Really? 
While scientific studies on CBD suppositories are far and few between, this somewhat unconventional way to use CBD is certainly catching on. 
Anecdotal evidence is overwhelming from women using CBD vaginal suppositories during their menstrual cycle. Even Bustle gave a nod to Foria's CBD Suppositories, saying that "compared to CBD edibles and tinctures, these suppositories activate local receptors much faster." 
Whether you're looking for menstrual relief that would pair perfectly with a CBD bubble bath, aren't comfortable swallowing a pill or a tincture, or are interested in alternative methods of consumption that offer localized relief, CBD suppositories are worth looking into. 
Yes, using a CBD suppository might make you a bit self-conscious at first, but so does doing anything new. With time, even doing the most awkward things becomes easier. 
Have you tried CBD suppositories personally? We'd love to hear about your experience in the comments below.
These statements have not been evaluated by the Food and Drug Administration. This product is not intended to diagnose, treat, cure, or prevent any disease. 
Joy Smith is Joy Organics Co-founder and visionary. After her own life-changing experience with CBD, Joy started Joy Organics to create a line of sustainable and premium CBD products consumers could trust. Before founding Joy Organics, Joy worked as an itinerant speaker, traveling to over four continents to empower women across the globe.