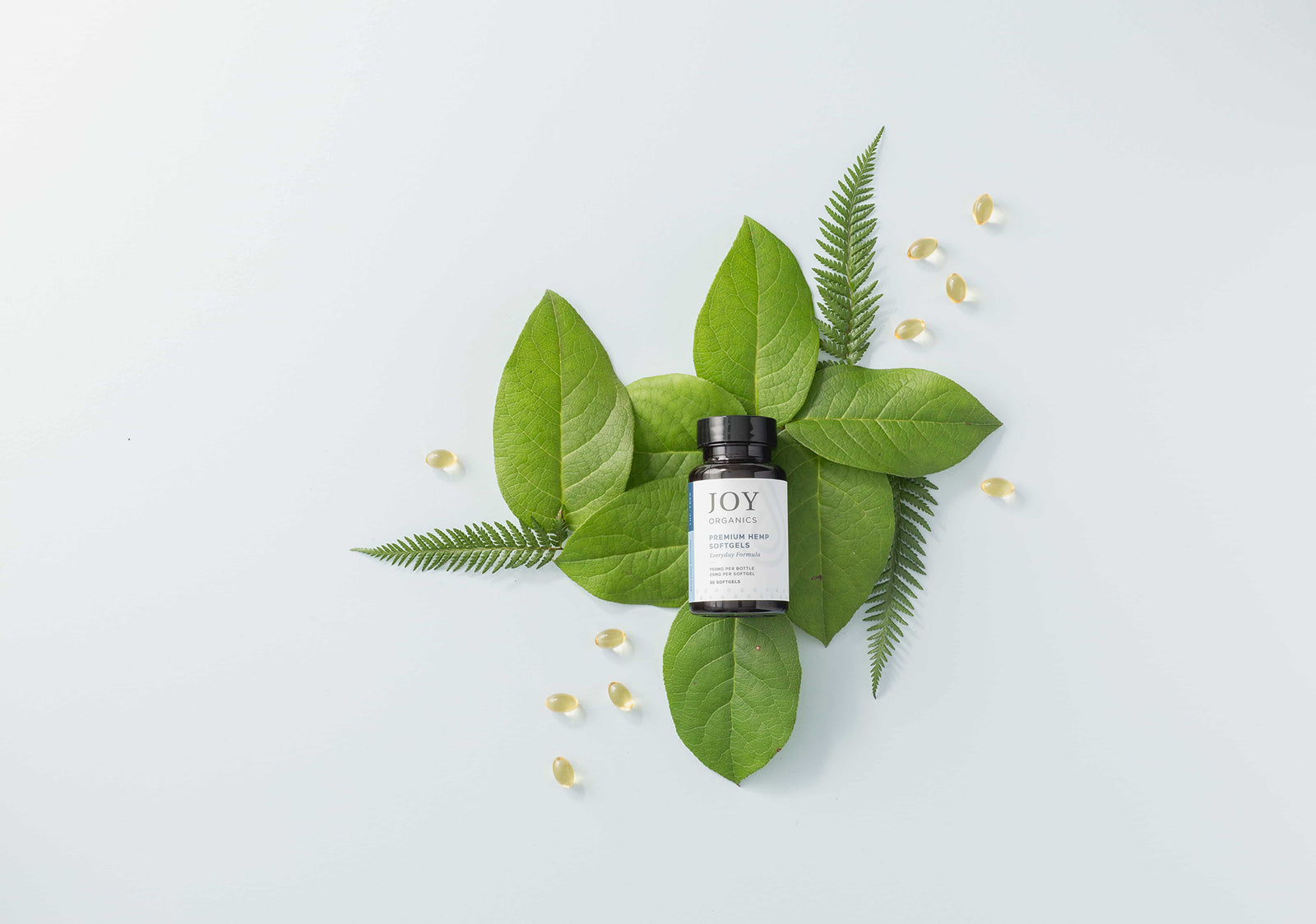 This post has been updated October 3, 2019
Square Launches CBD Program
On October 3, 2019, Square publicly opened up its program to CBD merchants. This offering is monumental for the CBD industry because Square offers one of the fastest rising, least expensive and most customizable point-of-sale (POS) systems in the world.
Some of the hardware and software available through the Square platform include:
Magstripe
Contactless and Chip Readers
Terminals
Stand
Register
Whether your CBD business is strictly online or you have a storefront, Square has every base covered. All of their POS systems can provide your customers with a cashless transaction. Some of their products can be hooked up to a register as well.
Our Experience Using Square for CBD Purchases
While Square just started to offer their services to CBD merchants, they've been in the beta phase of this process for a while. We were lucky enough to be members of the Square CBD Pilot Program. We have to say that we are impressed with the ease, fluidity and customization that comes with using Square.
Over our trial period, we've not had a single hiccup — we even processed over $100,000 in a single day without a glitch. Our store employees love using Square systems too!
Benefits of Square
What we love about Square is its simple customizability. In-store customers can choose how they want to receive their receipt, including traditional paper, email or forgoing a receipt altogether.
With Square, in-store merchants can even accept multiple forms of payment in a single transaction. This option makes it easier for customers who don't want to charge their whole purchase or only have a set amount in the checking account attached to the debit card they're using.
While Square is extremely customer friendly, it provides great customization for retailers as well. The best tool on the Square platform is inventory management. You can easily keep track of the items you have in stock through their dashboard. Better yet, Square will email you when product levels are getting low.
Square POS systems can also log your employees' hours. Once they clock in, all transactions attached to the employee's name will be recorded so you can follow their performance and time card all in one spot.
What You Should Know About Selling CBD on Square
Like everyone else in the cannabis industry, Square is erring on the side of caution with their rollout. They currently do not accept sales of hemp flower or marijuana through their processing service.
You can only sell CBD products that are classified as:
Anyone who sells hemp flower or products that have more than 0.3% THC run the risk of breaching their agreement with the company.
What Happens if You Sell CBD Flower on Square?
If you attempt to process CBD flower or a high-THC product through the Square terminal, you may end up on their list of flagged merchants. This list goes by two different names used interchangeably. They both spell headaches for your business.
Merchants flagged on Square are classified as either:
Terminated Merchant File (TMF)
Member Alert to Control High-Risk Merchants (MATCH)
Recently, MATCH has become the term most commonly used to describe this flagged list, so we will refer to it as the MATCH list going forward. The MATCH list is compiled by credit card giant Mastercard. Banks use this list to determine if someone is qualified for credit or, in the case of CBD products, allowed to process bank cards.
How to Get off the MATCH List
It is almost impossible to get off the MATCH list. You need to contact the bank that put you on in the first place to petition your case. Otherwise, it can take at least five years, if not more, to expunge your business from this record.
Don't attempt to skirt Square's rules as they have a zero-tolerance policy on processing CBD flower and products with THC levels of 0.3% or more. The credibility of your business and your profits will suffer greatly.
CBD Health Claims and Square
Square has a zero-tolerance policy for health or medical claims. They will immediately deactivate a merchant that makes medical claims on their websites, social media sites or in their promotional materials (e.g., pamphlets, social media infographics).
Customer testimonials on your site are viewed the same as all other content on your website. You must remove all testimonials in which someone is making a medical or health claim.
Also, keep in mind that links to third-party sites that make a claim are no different than making the claim on your website. Trying to be creative and find ways to circumvent the rules will likely result in your account being deactivated.
What Are Health Claims?
Claiming that CBD can treat, cure, prevent or diagnose any disease or condition is not acceptable. In addition, you cannot use any of the common words to describe the benefits of CBD. We can't even put them in this article.
You can only make generic statements such as "CBD supports a good night's rest" or "CBD supports well-being." If you are unsure about anything, remove it to be safe. Square or any other CBD merchant processor will not tolerate any medical claims. Once you are deactivated, they won't give you a second chance.
Maintaining Credibility with Square
Square has rapidly become one of the most recognizable POS systems in the world. They take this credibility very seriously and will do whatever it takes to maintain it. That includes adding you to the MATCH list.
Selling CBD flower, marijuana or making health claims aren't the only ways to get yourself in trouble with Square. They have little patience for chargebacks. A chargeback is when a customer disputes a claim on their credit card statement — this can be for several reasons:
Someone may have used the customer's card fraudulently to make a purchase through your system.
A customer who was unable to reach someone to get a product refund called their credit card company to dispute the charge.
An upset customer who feels they've been misled may go directly to their credit card company to dispute the charge rather than calling the company to request a refund.
Chargebacks may cause your account to become deactivated. View our co-founder Todd Smith's video for more information on preventing chargebacks:
Starting a CBD Business Through Square
If you are thinking about starting a CBD business, you are in good company. The CBD industry is set to hit $22 billion by 2022. There's no doubt you might want in on the action.
To learn 10 tips for starting a CBD company, check out this video from Todd Smith:
There are many ways to get into the CBD industry. For those looking to sell premium-grade CBD products that are 0.0% THC, consider partnering with Joy Organics. We have several initiatives that may work for your business.
Some of the ways you can partner with Joy Organics include:
We look forward to being of service to you!
How to Sign Up for Square
Your CBD business will just need the right equipment to get started. Inevitably, you're going to need a credit card processing company to run your transactions. Look no further than Square.
Square is set up to integrate with many online retail services. Like CBD products, not all of these online retailers will yield the same results. For instance, Square does not integrate with Shopify so we recommend finding a shopping cart like WooCommerce instead. Simply enter "Square" and the name of your preferred shopping cart into a search engine to see if they're compatible.
If you had a previous account with Square, make sure to use a different email address when applying. Unfortunately, Square will not accept merchants in Idaho or South Dakota.
We highly recommend you try Square for your CBD business. If you are interested in simplifying and streamlining your business's sales, click here to apply to Square.
Thanks for reading! To show how much we appreciate you, we're going to give you 16% off your next order. Just use code READER16 at checkout!
Todd Smith is Joy Organics Chief Operations Officer and Co-founder. Before Joy Organics, he worked in the wellness and nutritional industry for over three decades and helped generate over 1 billion dollars in supplement sales. He has applied that knowledge and experience to empower over 1000 businesses through Joy Organics' partnership programs. Todd is also the author of a book, podcast, and blog titled Little Things Matter.