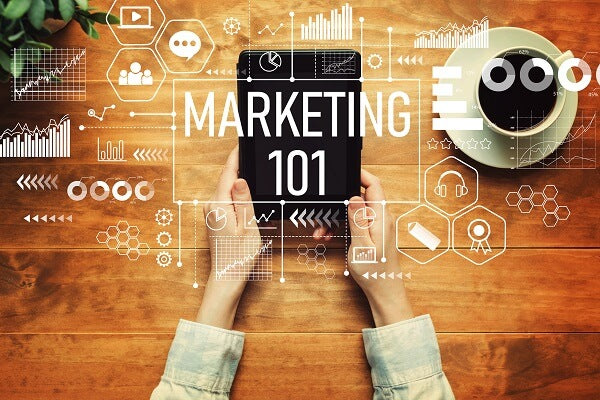 CBD Marketing 101: If you're starting a CBD business, there's no doubt you want it to be as successful as possible. With the CBD market in the U.S. expected to be worth more than $20 billion by 2024, the potential for prosperity certainly exists. Keep in mind, however, that the competition is steep. With new CBD companies emerging almost every day, your business will need to stand out from your competitors in order to achieve success.
As you start your CBD business or work on taking it to the next level, one of the most important factors to focus on is marketing. Marketing is used to gain the attention of potential customers and show your current customers that the product or service you offer can add value to their lives. When you're in the competitive CBD industry, you need to be sure your CBD marketing strategy is the best it can possibly be. Your approach can truly make or break your business.
CBD Marketing Fundamentals
While there is huge potential for success in the CBD market, there's also the risk of failure. According to Forbes, almost eight in ten online stores will fail within the first two years. Why? It comes down to substandard branding combined with business owners focusing more on the product itself than marketing it.
Needless to say, having a solid CBD marketing strategy is crucial if you want to make it in this highly competitive industry. As you get your CBD business underway, one of the most important steps you can take is to focus on how you will market your product.
At Joy Organics, we want your CBD venture to be as successful as possible. There are a few basic concepts to consider as you get your CBD business off the ground or take an existing business to the next level.
CBD Marketing Basics: Two Fundamental Questions to Ask Yourself
When you begin to create your CBD marketing strategy, start by asking yourself two simple questions. When you can answer these questions, you'll be able to customize a marketing campaign that will help you succeed in the CBD industry.
1. Who do I want to market to?
Marketing is all about finding the voice of your customer. In order to do this, you need to know exactly who your customer is. Who is your target audience?
Put simply, a target audience is a group of specific customers who are most likely to respond positively to your product. When you find your target audience, you can zero in on this group and create a feel that really appeals to your customer base. The better you understand your customer, the faster and bigger your company will grow.
Questions to keep in mind when identifying your target audience might include:
What are the demographics of your target audience?
The demographics of your target audience will include factors like the ages, locations, genders, education levels, occupations and interests of your customers.
What problems are you trying to solve with your product?
This would include why your target audience would want to take CBD in the first place. Examples might include support for their moods, sleep, athletic performance and recovery, or everyday health and wellness.
What are the specific factors your buyers have in common?
Depending on your target audience, this could include a number of activities and interests. Do they work out? Do yoga? Play golf? Take the kids to school each day? Work a nine-to-five and commute an hour each way? Do they have pets? Children? A demanding career?
What are your marketing psychographics?
Marketing psychographics take your target demographic a step further. Psychographics studies consumers based on their psychological characteristics and traits, including personality, interests, desires, goals, values, attitudes and behaviors.
When asking yourself who you want to market to, focus on a specific segment of the population. Those who are clear on who they want to target can build their messaging accordingly.
A mistake that many new CBD companies make is trying to go after everybody. When it comes to CBD, it's not about mass marketing. It's about finding a core voice for your target market.
Foria is an example of a company that has done this extremely well. They've chosen to focus entirely on women as their target market. By leaving men out of the equation, Foria's marketing makes women feel seen and understood. They honed in on who they want to target and became one of the most successful CBD companies because of it.
If you're just starting a CBD business and don't know who your target audience is, look at yourself. What skills do you bring to the table? What are your interests? Narrow in on a specific market and go with your strengths.
2. Where are these people right now?
Once you know who your target audience is, you need to know how to reach them. This brings us to the second essential question to ask yourself: where are these people right now?
Reaching your audience is critical. Depending on who your target audience is, you'll have to decide the best platforms upon which to deliver your message. Reaching your audience isn't a one-size-fits-all approach and should be customized according to your customers' wants and needs.
Ask yourself this:
How do I get in front of my audience?
Maybe it's running a banner ad on a website they visit frequently. Perhaps it's an email blast. You might think about updating your LinkedIn profile and introducing yourself to some of the major influencers of your target demographic.
Consider using online communities to your advantage. Facebook and Instagram are huge platforms that can help you reach thousands of people in your chosen market on a daily basis.
You might also consider pay-per-click (PPC) advertising. This is a form of internet marketing where advertisers pay a fee each time someone clicks their ads. Essentially, it buys visits to your site. One of the most popular types of PPC advertisements are those that appear through Google and other search engines.
Getting Started with CBD Marketing
Did you know that consumers spend approximately 48% more when their online shopping experience is personalized? This is something to keep in mind as you create your CBD marketing campaign.
When we started Joy Organics, we didn't quite know who we wanted to target. With experience, we have learned to get crystal clear on who you want to reach. What is your specialty going to be?
A small business owner who is interested in golf may want to focus on pro shops and the golf niche. We've seen many businesses thrive by tailoring their CBD marketing strategies to the sports market. Remember, you don't have to go after everybody in order to have a successful business. It's not about mass marketing. It's about finding that core voice.
How do you take it to the next level?
Gear your content toward your audience in a language they'll understand. Give them something that speaks to them so they'll want to connect with you. Make yourself the expert in the interests of your target audience, and give them what they want. If you market towards your customer on a personal level, you have the chance to gain a customer for life.
When it comes to "CBD marketing 101" it's important to get clear on what's going to make you unique in the marketplace. What's going to separate you from the competition? Are your products USDA certified organic, as Joy Organics tinctures and Jarred salves now are? Become a reflection of your target market's needs, and your customers will reward you with their business. Want even more tips for successfully marketing your CBD business? Check out our YouTube channel where we discuss CBD marketing tips, starting a CBD business, ways to increase your CBD knowledge and much, much more! We'll see you there – or, you can always reach out to our customer service team if you have any questions.
Thanks for reading! To show how much we appreciate you, we're going to give you 16% off your next order. Just use code READER16 at checkout!
Todd Smith is Joy Organics Chief Operations Officer and Co-founder. Before Joy Organics, he worked in the wellness and nutritional industry for over three decades and helped generate over 1 billion dollars in supplement sales. He has applied that knowledge and experience to empower over 1000 businesses through Joy Organics' partnership programs. Todd is also the author of a book, podcast, and blog titled Little Things Matter.