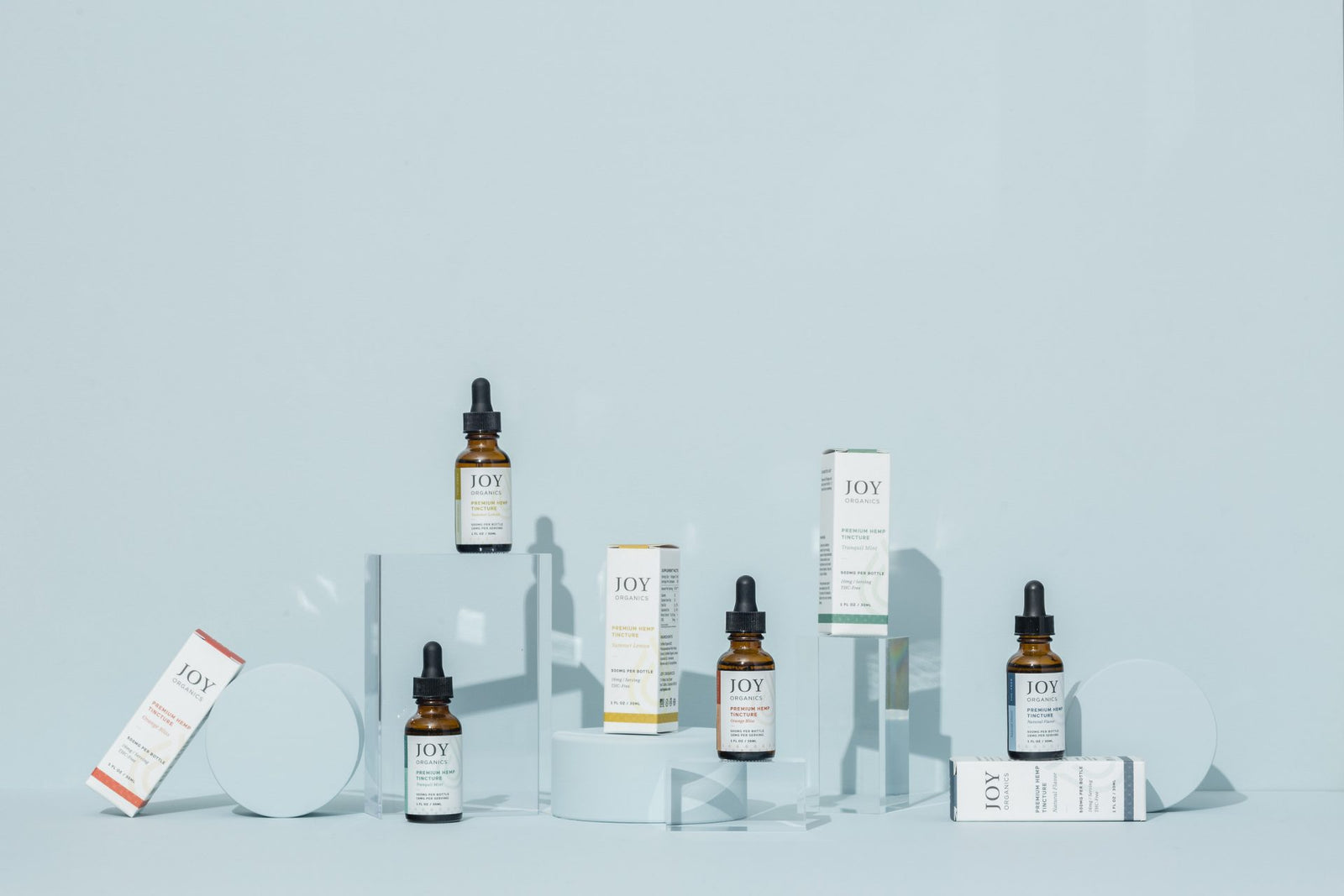 A lot of questions come up when one begins to explore the possibilities of adding hemp-derived CBD oil or other CBD-infused products to your daily health regimen. With so many options available, the most overarching of those questions is always: "Which CBD product is right for me?"
There are a number of considerations that need to be taken into account when determining the best answer to this question including the reason for using hemp CBD, the time of day you're taking it, your lifestyle, including school, work, physical activities, etc., your age, your body type/size and your physical state of health.
To come up with some answers, we'll take a look at some of the CBD products from which you have to choose. We'll also look at the strengths and drawbacks of each particular type of CBD product.
Bioavailability and Onset Time
Before we get into the nuts and bolts of this article, let's take a minute to understand a couple important concepts that factor into the equation. These are bioavailability and onset time.
In essence, bioavailability refers to how much of the CBD contained in the product is likely to impact your body. Onset time refers to how long it will take for the product to take effect. Both of these factors can vary considerably from product to product. For example, edibles tend to have a longer onset time and lower bioavailability than vaporizers, which take effect almost instantly and provide high bioavailability. However, edibles do have their benefits and vaporizers have their drawbacks, which we'll get into below.
Bioavailability of CBD
The main issue with bioavailability arises from the fact that while CBD is an oil, blood is water-based. Therefore, the two do not mix very well. Because CBD is an oil, it is easily absorbed into fatty tissues where it is locked up and metabolized before it can do any good.
There is, however, a solution to increasing bioavailability — nanoemulsion. This is essentially a process in which tiny amounts of CBD oil are encapsulated in a microscopic casing which easily homogenizes with water. This can increase a product's bioavailability as it is more compatible with the body's water-based system.
Onset Time of CBD
The main factor in onset time is the path by which the CBD gets into your system. When inhaled, as with using a vape pen, CBD bypasses the digestive system. When eaten, bioavailability is greatly reduced and onset time increases as CBD must make its way into the digestive system. Tinctures tend to have a slightly faster onset time than capsules.
Here's a rough breakdown of the various products and their bioavailabilities and onset times:
| | | |
| --- | --- | --- |
| Product | Bioavailability | Onset Time |
| Vaporizer | HIGH | FAST |
| Capsule (nanoemulsified) | MEDIUM | MEDIUM |
| Tincture | MEDIUM | MEDIUM-FAST |
| Capsules | LOW-MED | SLOW-MEDIUM |
| Edible Candy | LOW-MED | MEDIUM |
| Edible Baked Goods | LOW | SLOW |
| Topicals | LOW | MEDIUM-FAST |
| Drink Powder | MEDIUM | MEDIUM |
The bioavailability and onset time figures above are just general guidelines. Far more research needs to be done to accurately determine the bioavailability and onset time of various CBD products. Furthermore, the results may vary from person to person.
Broad Spectrum CBD Oil vs. Pure CBD
One of the most important product distinctions is between a product made with a broad spectrum CBD oil and products made infusing them with purified CBD. It's important to distinguish between these two products because they provide different sets of effects.
In order to understand the difference between a broad spectrum CBD product and pure CBD, we need to understand how CBD oil is produced. The resinous flowers of certain strains of the hemp plant used to produce CBD oil are rich in compounds known as cannabinoids. Cannabidiol (CBD), the most abundant cannabinoid found in cannabinoid-rich hemp, is just one of scores of cannabinoids. Each cannabinoid has its own set of effects.
Furthermore, hemp flowers produce aromatic compounds known as terpenes, which give the plant its distinctive scent and flavor. Terpenes have been used for millennia in aromatherapy. While cannabinoids make up as much as 20 to 25% of the weight of the flowers, terpenes are measured in parts per million.
These compounds are extracted from hemp flowers by dissolving the dried flowers in a solvent such as ethanol or using supercritical CO2. This produces what is referred to as raw hemp extract. In order to produce a palatable CBD oil, unwanted compounds such as chlorophyll and waxes are removed. This produces a refined oil which contains the broad spectrum of cannabinoids and terpenes found in the original plant.
Broad spectrum CBD oil can be distilled to the point where nearly all cannabinoids and terpenes except for CBD are removed, producing pure CBD. Pure CBD is odorless and colorless, making it ideal for adding to edibles, drinks and topicals.
A broad spectrum oil, because it contains an array of cannabinoids and terpenes (all of which are active within the body), will produce a wider range of effects than products containing pure CBD, which are devoid of terpenes and other cannabinoids.
Consider These Things to Determine Your Ideal CBD Product
Now that we're clear on some of the basics of CBD products, let's take a look at the some of the factors which will need to be considered in order to help you determine which product is right for you.
Onset Time Considerations
As mentioned, various methods of taking CBD require different amounts of time to take effect. For example, capsules can take upwards of a half hour to take effect, whereas inhalation methods are virtually instantaneous. If you're using CBD oil as an everyday wellness support, onset time is not really a factor.
Bioavailability Considerations
With bioavailability, the main consideration here is value. CBD is not inexpensive like, say, multi-vitamins. You definitely want to try to maximize the value you get for your money. If a product has only 10% bioavailability, you're essentially paying four times more for your CBD than if you used a product which has a 40% bioavailability. While nanoencapsulated CBD oils can have as much as two times the bioavailability of non-encapsulated products, there is usually not much difference in price between the two.
In addition to bioavailability and onset time, some of the other factors that should be considered when determining which product is ideal for you include your lifestyle, physical condition and the reasons you're using CBD oil.
Lifestyle Considerations
Where and when you use CBD is a big factor in determining an appropriate product for you. Some products travel better than others. For example, if you're taking CBD every morning or evening before bed, then tinctures might be perfect for you. However, if you're traveling, capsules might be a better choice since there's nothing to spill.
Use Considerations
Certain methods of taking CBD are better for different uses. For example, if your skin is what you want to support, then a topical product is best. If your want to support your digestive health, capsules are a better choice, and so on.
Serving Size Considerations
Another consideration is how accurate you would like to be with your serving size. This is easy to gauge when you're taking capsules, for example, which provide a pre-measured serving of CBD oil. It's much harder to gauge your serving when you're vaping since it depends on factors such as how much you inhale and how deeply you inhale it.
6 Questions To Ask to Determine Your Ideal CBD Product
Here are some questions to ask yourself in order to help you determine your ideal CBD product and serving size.
1. Does it use broad spectrum oil or pure CBD?
If you're looking for a wider range of effects, then a broad or full spectrum product is usually ideal.
2. Is it nanoemulsified?
A product containing nanoemulsified CBD oil can provide as high as two times the bioavailability of a standard CBD oil product. This needs to be carefully considered in order to determine serving size.
3. Does it contain additional active ingredients?
Some products contain additional active ingredients such as Joy Organics CBD Softgels with Melatonin, our CBD Softgels with Curcumin or our CBD Salve. These additional ingredients will impact your body in different ways.
4. Where and what time of day am I taking CBD?
If you're taking CBD in the morning when you wake up and/or before bed, then a tincture or capsule is ideal. If you're taking CBD at work, school or during sporting events or other activities, capsules or even a CBD energy drink powder might work better for you.
5. Why am I taking CBD?
If your reason for using CBD is general health, mood, energy, sleep, etc., then tinctures or capsules are fine. If you're more concerned with internal wellness, then capsules are ideal. And if your concern is your skin, then a topical CBD preparation might be best.
6. How quickly do I want it to work?
If you're looking for fast effects, then vape pens provide the fastest onset time by far. If vaping is not your thing, tinctures would be next.
"Which CBD Product Is Right For Me?" Choose a Good Company and a Good Product and Stick With Them
Just as important as determining the right product and serving size for your needs is finding a company you can trust to provide high-quality products and a good value. Find a good company and product that works for you and stick with them.
There's more than one reason for this, of course, but one important reason is that if you're constantly switching products and companies you'll have a hard time determining your ideal serving size.
We hope that you'll take a good look at Joy Organics and consider us as your preferred source for high-quality CBD oil products. We use only PCR hemp to produce our CBD oil and use only broad and full spectrum oils in our products. Our softgels are made using patented nanoemulsion technology, which gives them a higher bioavailability than that of standard products.
Joy Organics products also undergo a process to remove residual THC, providing 0.0% THC broad spectrum products, according to lab tests. We add only the highest quality ingredients to our products. Our products are also rigorously tested to assure they are free from any kind of contamination and have accurate CBD levels. You deserve the best, so we work hard to provide that for you. Reach out today!
Thanks for reading! To show how much we appreciate you, we're going to give you 16% off your next order. Just use code READER16 at checkout!
Joy Smith is Joy Organics Co-founder and visionary. After her own life-changing experience with CBD, Joy started Joy Organics to create a line of sustainable and premium CBD products consumers could trust. Before founding Joy Organics, Joy worked as an itinerant speaker, traveling to over four continents to empower women across the globe.