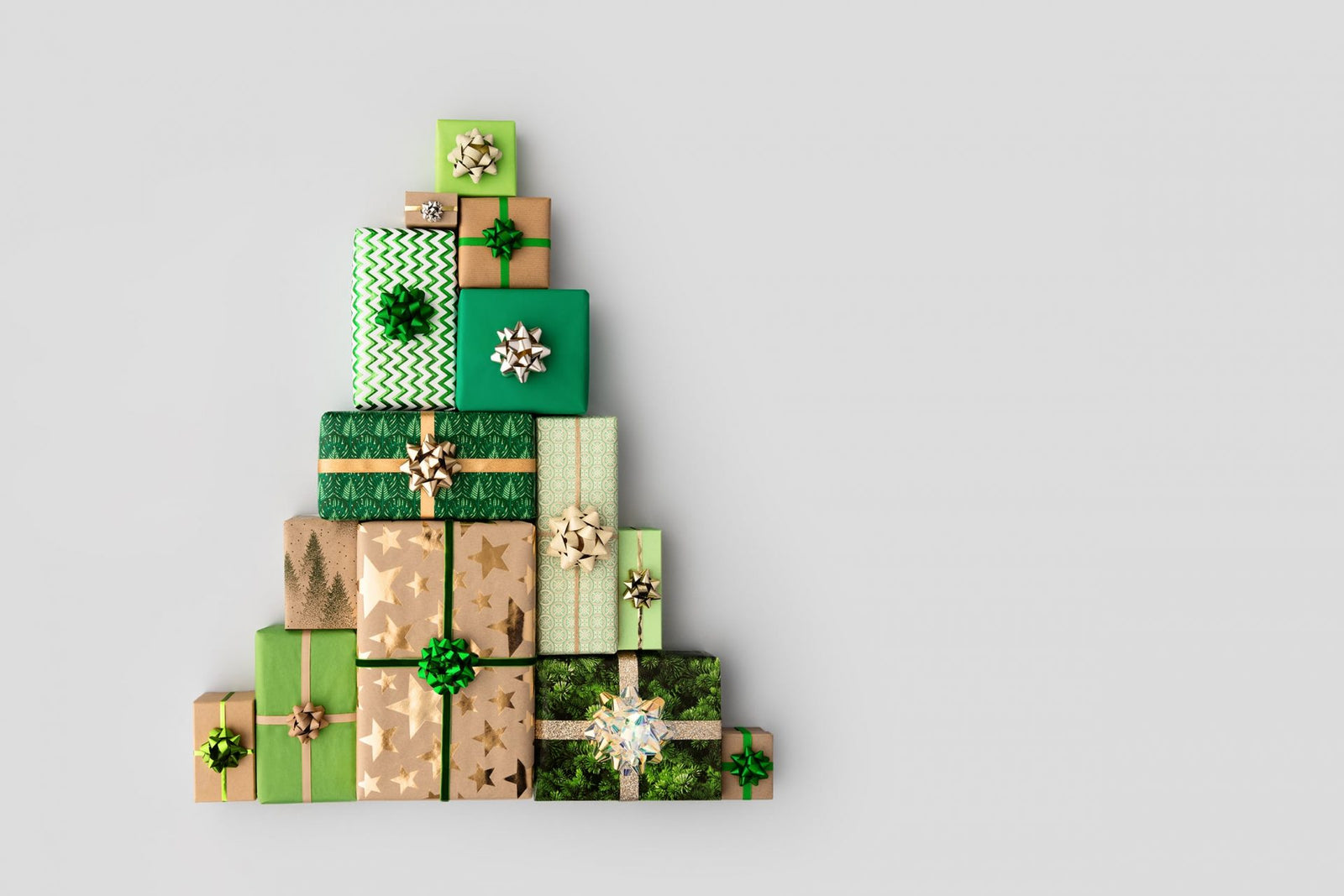 If you're looking for the perfect holiday gift for the wellness-obsessed person in your life, take a look at our wellness-inspired holiday gift guide. They are sure to spark joy, spread love and inspire positivity. After all, isn't that what the holidays are all about? We created this gift guide with wellness in mind. You'll find gifts carefully selected to please anyone on your holiday shopping list who is looking to find balance in their mind, body and soul.
The Joy Organics 2022 Wellness-Inspired Holiday Gift Giving Guide
Wellness Gift Box Subscription
It's not a surprise–– everyone loves getting stuff in the mail. Subscription boxes are awesome to receive, and anyone would appreciate the gift of one this holiday season. These wellness gift box companies carefully curate their packages to contain all things trendy and cool in the wellness scene.
TheraBox is as good as it gets when it comes to self-care subscription boxes. With a mission to "inspire happier lives through practical, joy boosting activities and thoughtful products," these popular gift boxes include full-sized wellness items and a happiness activity inspired by neuroscience and positive psychology research. Choose from 1, 3, 6, or 12-month plans and spread love and wellness this season.
Buying a gift for that friend who's always talking about their crystal collection Enchanted Crystal is a subscription box they're sure to love. Give them the gift of a subscription and they'll receive a new crystal each month, or you can choose a one-time gift containing a mystery crystal.
There's everything to love about the Love Goodly subscription box. The products they send out are natural and eco-friendly. Forbes called Love Goodly the "best beauty box." It's delivered every other month and contains full-sized, eco-friendly, non-toxic, organic products for the wellness-lover on your holiday shopping list. No matter if you choose to give that special someone a subscription or a one-time gift box, each purchase gives back to various causes that you can learn more about here.
Wellness Lifestyle Gifts
Unsure of what exactly to give the wellness lover on your holiday shopping list? The following wellness-inspired lifestyle gifts are sure to bring happiness to anyone interested in living their best life.
A Himalayan salt lamp is perfect for anyone immersed in a wellness-inspired lifestyle. They offer a gorgeous warm glow and create a peaceful ambiance, and Himalayan salt lamps are said to have some serious wellness benefits. For wellness-minded individuals, a salt lamp is a home oasis staple.
This 65-card deck, divided into four categories (Kindness, Insight & Awareness, Rest & Calm and Curiosity & Joy) from Anthropologie is the perfect gift for inspiring awareness and mindfulness in everyday life. Every card offers an inspirational phrase on the front and a simple mindfulness exercise on the back. They're a great way to inspire a daily mindfulness practice and are perfect for the be-here-now type of individual on your holiday shopping list.
We could all use a little calm amidst the constant chaos. This 144-page journal offers an opportunity to do just that with practices and prompts that are designed to support a more mindful lifestyle. It's full of all the happiness habits that allow anyone to let go and enjoy the moments of each day. In this journal, they'll find happiness habits,goal-setting exercises, self-care tips, gratitude practices and more.
VitaJuwel water bottles are created with crystals embedded in them to promote wellness. Choose from a wide range of various gemstones or properties such as balance, beauty, happiness, inspiration, vitality  and more.
Conscious Candles
You can never go wrong with a candle when it comes to gift giving during the holidays. The wellness lovers in your life will love the warm glow and soothing scent of an all-natural candle crafted without any potentially toxic ingredients.
We love Bee Lucia's crystal candles, made with natural essential oils, all-natural, food-grade beeswax and cold-pressed, unrefined coconut oil. Each wellness candle is infused with a different crystal that offers unique healing properties. Choose from nine different candle/crystal blends that will inspire enlightenment,  healing, joy and more.
Based in Manitou Springs, Colorado, this self-described "tiny chandlery in the mountains"  offers a delightful array of hand-poured candles that are made with soy wax, cotton and wood wicks, natural essential oils, and a whole lot of love. You'll find seasonal scents like Brandied Pear, Peppercorn Pomander and Pumpkin Chai, as well as local favorites like Rocky Mountain Café and Cedar and Leather.
Founded in 2009 by three like-minded people who are dedicated to giving back to those in need, Prosperity Candles supports refugees and artisans through candle making. Each candle is hand-poured by a woman artisan who is building a better future for herself and her children. The candles are made using pure cotton or wood wicks,  soy wax, and natural essential oils. Based in a sunny studio in Massachusetts, Prosperity Candle welcomes refugee families to help them build a better life.
Aromatherapy
Aromatherapy is an integral aspect of holistic health that has been used for centuries. This holiday season, include the gift of fabulous scents that are crafted to uplift, inspire  and de-stress.
True Botanicals Stress Relief aromatherapy roll-on was a winner of the 2018 MindBodyGreen Beauty Awards. As Olivia Wilde calls it, this "kind of magical" light, elegant roll-on is designed to relieve stress.  Made with frankincense and tarragon, Stress Relief is made to be rolled onto the temples, chest and wrists for a daily dose of some serious Zen.
This Chakra Synergies essential oil set makes the perfect gift for the mystic on your holiday gift list. It's created to bring a powerful sense of well-being and help restore balance to the chakra system. The kit contains seven 10ml bottles that focus on each chakra to bring increased joy, self-manifestation, love, grounding, self-expression, intuition and higher connection.
Essential oils are an easy way to give your favorite  wellness enthusiast in your life a gift they're bound to love. Essential oils already each contain their own unique benefits for mind, body and soul, and an essential oil diffuser will make whatever room they're used in smell amazing. ASAKUKI makes one of the most popular essential oil diffusers on the market. It offers all the benefits of aromatherapy and doubles as a humidifier with multiple diffuse modes and seven LED light settings.
CBD Gift Giving
We would be remiss if we didn't add CBD to this list. Whether you know someone that needs to sleep better, de-stress,  support muscles and joints or bring some balance into their daily routine, CBD is a gift that keeps on giving.
CBD oil tinctures are one of the most common ways to consume CBD.  Our tinctures offer a simple introduction to the world of CBD and are designed to be taken by mouth. Like all of our high-quality CBD products, our tinctures are third-party tested for purity and are 0.0% THC. Choose from flavors Tranquil Mint, Summer Lemon or Orange Bliss, all made with organic essential oils, or keep it simple with our Unflavored option. Another great gift option, especially for CBD first-timers, is our USDA-certified organic CBD gummies.
Perfect as a small gift or stocking stuffer, the $7 Joy Organics Sample Pack contains four 25mg softgels and a sample of our salve. This is a great, simple introduction to CBD for anyone or a good way for a CBD user to try some new products.
Check out Lord Jones for the perfect hostess gift. Their CBD Dark Chocolate Espresso Chews come in an elegant package and are made in small batches. Each box comes with five chews, each containing 25mg of CBD.
Wellness-Inspired Holiday Gift Guide 2022 from Joy Organics
Inspire the wellness lover in your life as much as they inspire others with any of these wellness-inspired holiday gift guide items this holiday season.
Thanks for reading! To show how much we appreciate you, we're going to give you 16% off your next order. Just use code READER16 at checkout!



Hannah Smith is Joy Organics Director of Communications. She is driven by her passion for providing clear and accessible wellness and CBD education. In 2015, she received her BA in Media, Culture and the Arts from The King's College in New York City and before Joy Organics, worked as writer and photographer in the Middle East and North Africa. Her work has been featured on Forbes, Vice, Vox, Denver Post, and the Coloradoan.