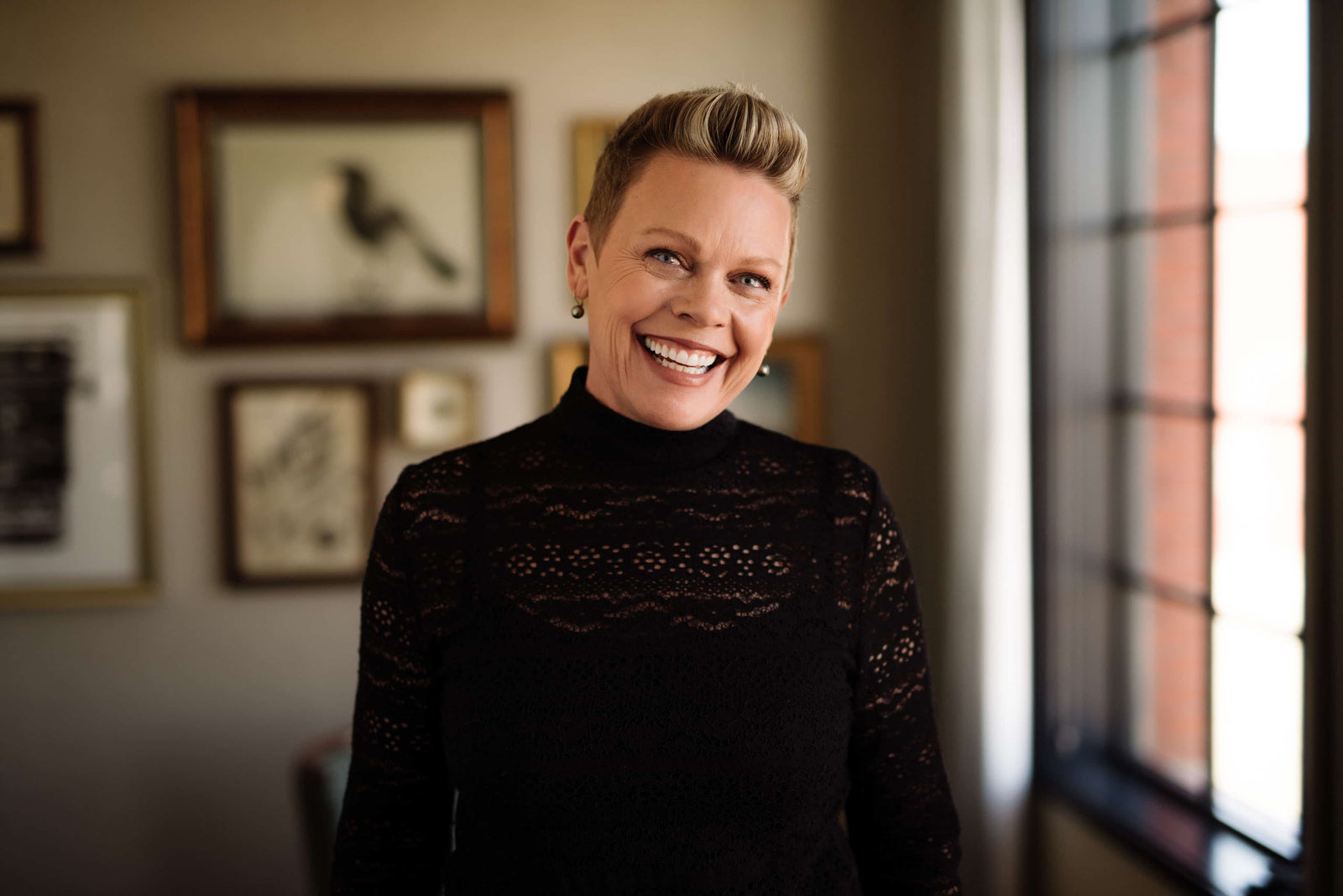 My Journey Into the CBD Industry
By Joy Smith
Today is International Women's Day, and I want to take this opportunity to give a shoutout to all the game-changing female innovators in my field. Right now is an exciting time for women entrepreneurs. With the rise of emerging industries comes an even playing field. Everyone who has both the necessary willingness and the drive to step up has a rare opportunity to make their mark. I am excited to witness this happening in the cannabis and CBD space.
As it stands, with the current restrictions, the big players don't yet have an advantage. And to my surprise and delight, much of the space is not being filled with sharks. Instead, the CBD niche inside the health and wellness market is being carved out by caring individuals. Those who represent hemp-based products know what this plant can do. Luckily for us, these leaders genuinely want more people to have access to these benefits. What's more, many of these leaders are fearless women doing extraordinary things.
Women like Shawnta Hopkins-Greene. Hopkins-Greene has a child with special needs and also witnessed first-hand the benefits of CBD for family members with debilitating conditions. This life experience pushed her to start MyCannX. She understands the importance of using cannabis legally and safely, which is why Hopkins-Greene dedicates her spare time to engaging with communities of color about the war on drugs and the future of cannabis businesses.
And women like Jazmin Hupp and Jane West. West was inspired to normalize the use of hemp products after being fired as an event planner for vaping on CNBC. She partnered with Hupp to start Women Grow, which is a networking platform for female cannabis entrepreneurs. With Hupp's background in empowering women towards high-growth ventures and West's event planning skills, Women Grow has hosted events for over 25,000 women in 45 U.S. cities.
Women like Amber E. Senter. Senter runs an organization known as Supernova Women. Like Women Grow, Supernova Women is a networking hub and educational platform. Senter designed Supernova Women to create a safe space for women of color in the legal cannabis market. Senter's success in the cannabis industry began with her company Leisure Life, which is known for its cannabis-infused popcorn. Seeing the benefits of legalized cannabis for herself, Senter hopes Supernova Women will inspire women to become leaders too.
The wellness industry is also lucky to have amazing female scientists who've paved the way in making CBD more mainstream. Dr. Cristina Sanchez is one of them. Dr. Sanchez's studies on the antioxidant effect of CBD began in the 1990s, long before most people had even heard of the compound. Almost 30 years later, she is finally starting to see the fruits of her labor pay off for the rest of the world.
Being an innovator in a rapidly changing industry is not easy. In the past eight months since our official founding, I have learned so much. Like many of the women who've come before me in this industry, I want to do what I can to help others see the success that I have.
There are two main things that I have learned are vital to seeing your dreams come true in this space: humility and courage.
It takes an enormous amount of humility to swallow your pride and seek out the right voices. When we first started, I thought we could figure it out as we go and that the small group of brilliant minds I had surrounded myself with would suffice. In hindsight, I'd do things a bit differently.
First, I would have accepted that there was a vast list of things I didn't know. Then, I would have talked to people who've actually made it in cannabis and other emerging industries.
Along my journey, I've realized just how generous so many leaders in this industry are. Everyone I've encountered has been more than gracious in sharing their experiences and insights. I would have asked them a few things: What did you learn? What mistakes did you make? What did you do right?
There are little hiccups you'll experience along the way that you would have no idea to anticipate. For instance, our Fort Collins storefront probably wouldn't have been cash and check only the first three weeks we were open if we had sought proper guidance. However, as first-timers, we didn't realize we might have merchant processing issues. But, you live and you learn!
It also takes humility to accept that you just can't do things alone. This business started with the store, and I was in over my head! If it weren't for my daughter helping me that summer, Joy Organics wouldn't have gotten off the ground in the way that it did. Eight months later and we're still learning every day that we can't do everything ourselves! Now knee-deep into our endeavors, we're learning to ease up a bit and allow the right people on board who will protect our brand and vision. We also recently achieved USDA organic certification for our tinctures and Jarred salves. We're always striving to be better at Joy Organics!
The second point I want to touch on is courage. There comes a point when you have to just step out. You tell yourself, "here's your dream," and you have to start walking towards it.
Start off knowing this — you're not going to have everything figured out. It's in the moments of the unknown that you learn and grow the most. After you jump in, you can refine as you go.
The current business climate allows women a rare opportunity to be a game-changer. There's space for anyone to come in, be heard and shake things up. It's the right time to do something incredible, to separate yourself from your competitors and maybe even make some history.
A lot of women entrepreneurs in hemp and cannabis have an advantage because people are looking for brands they can trust. Many women have entered this space because of first- or second-hand experience and have brought authenticity into the industry. Profit isn't the motivation here, and I love seeing that.
Any woman considering entering the cannabis industry should go for it. Dive in. I believe in you, and I think the many women leaders in this industry would as well. If you genuinely care, are willing to learn and courageous enough to take those first steps, you have what it takes.
Do you have any questions or comments? Reach out today.
Joy Smith is Joy Organics Co-founder and visionary. After her own life-changing experience with CBD, Joy started Joy Organics to create a line of sustainable and premium CBD products consumers could trust. Before founding Joy Organics, Joy worked as an itinerant speaker, traveling to over four continents to empower women across the globe.