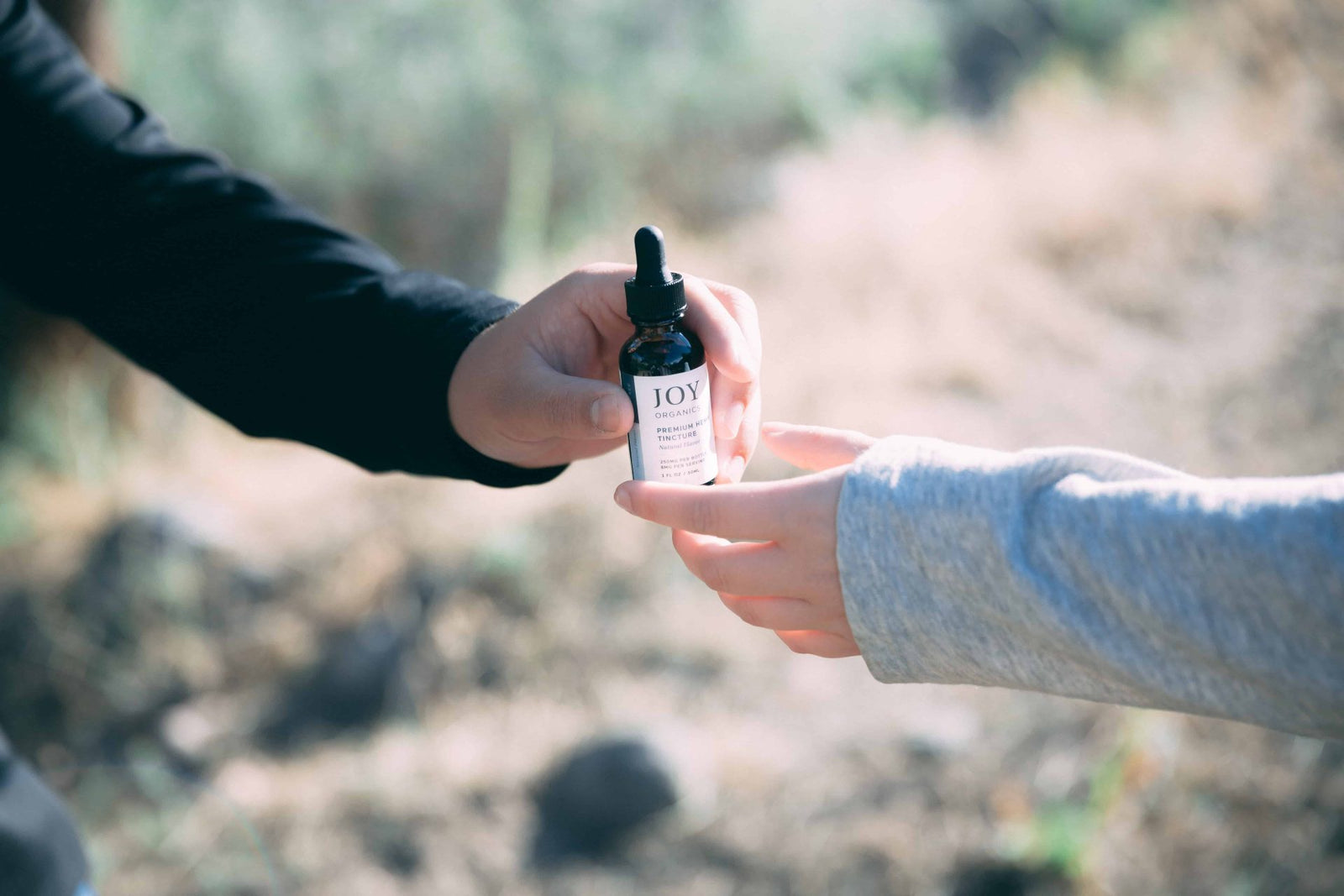 If you're new to hemp based products, welcome! You probably have lots of questions and are likely wondering "how does CBD make you feel?" The CBD market is expected to make about $22 billion each year by 2022. With this large figure in mind, companies are making a number of unique hemp-based products. CBD is popping up in everything from lotions to toothpaste to dog treats. So, allow us to give you the scoop about how you can expect to feel.
Will CBD Get You High?
Let's start with the elephant in the room. Yes, hemp is a member of the cannabis family.  However, it doesn't have the same molecular structure as its cousin marijuana. Just as you likely think and behave differently than your family members, hemp and marijuana have different  effects on the body.
Marijuana is the female cannabis plant. Because of its molecular structure, the plant produces a large amount of tetrahydrocannabinol (THC). THC has been demonstrated to have a psychoactive effect on the system. Marijuana does not have a high percentage of CBD unless it is properly grown for this feature.
On the other side, hemp has an abundance of cannabidiol (CBD). This male plant of the cannabis family contains low concentrations of THC. Under federal law, all industrial hemp must test for 0.3% THC or less. Due to its low levels, those who use CBD products from hemp shouldn't experience any psychoactive side effects.
At Joy Organics, we strive to avoid any of this confusion. We ensure all members of the family can use our products – including children and pets – by removing any traces of THC from our products. Therefore, you can use Joy Organics CBD products with peace of mind. For those with any concerns about THC concentrations, check the lot number on the bottom of your Joy Organics product. That number corresponds with your product's lab report.
All lab reports are posted on our website. All you need to do is type in your lot number. From there, you can see any active ingredients that were detected prior to bottling and shipping to your door.
The endocannabinoid system relies on cannabinoids, both those found in hemp and those created by the human body. If you want to know what to expect from CBD, it's helpful to have a basic understanding of how the endocannabinoid system works.
Both hemp and human-produced cannabinoids play a crucial role in how the endocannabinoid system functions. Understanding the functions of the endocannabinoid system will help you gain a sense of what to expect when you use CBD for the first time.
What is the Endocannabinoid System?
We have receptors throughout our body. These receptors have minuscule hairs that survey the lay of the land. If there's any sign of imbalance the nerve endings on these receptors send messages throughout the system.
Depending on what this message is, and the location of the receptor, the mind will interpret the message and its threat level. Based on this analysis, it will manifest symptoms that can impede on our daily lives.
The human body's natural response to what it perceives to be an imbalance is the release of endocannabinoids into the system. These endogenous cannabinoids look for damaged receptors.
Enzymes in the system help break down the endocannabinoids so that they can be activated in order to influence the cannabinoid receptors. This chemical reaction ultimately changes the communication from the distressed receptors back to the brain.
Production of endocannabinoids decreases with aging. Many factors, including dietary deficiencies, medication side effects, and underlying health problems, can contribute to these shifts. This is why a lot of individuals are turning to CBD products for relief and harmony.
How Does it Feel to Use CBD?
Now that you understand the relationship your body has with CBD, you can start to wrap your head around how it might make you feel. Nevertheless, the answer is still quite complicated–– after all, feelings are subjective.
The way CBD makes you feel is as unique as the reasons you decided to try it. The type of CBD product you use can also have an effect on your experience. Let's take a look at how CBD can help support many areas of wellness. 
CBD to Support Calm
Some of the most popular uses for CBD are when people are out in public, have to make a big presentation or deal with a big decision. When using CBD to calm down, many people describe it as a temporary relief from their problems.
A person who takes CBD may find that they are less preoccupied with hypothetical situations, even before they occur. On the contrary, it may help you concentrate better on the task at hand.
CBD for Sleep
Amongst other reasons, Joy Smith had the idea for Joy Organics when she was searching for all-natural ways to support her sleep cycle. Joy knows firsthand that poor sleep can hinder productivity and immune system, not to mention transform you into quite the cranky pants.
Using broad spectrum hemp extract helped Joy get ready for sleep at the end of the day. That's why she decided to create her own line of sleep products. She experienced firsthand the support CBD can offer in regulating sleep patterns.
To further enhance the potential of CBD for sleep, Joy Organics released CBD softgels fortified with melatonin. This formula is a game-changer for people who regularly struggle with their sleep. The CBD helps the body to achieve homeostasis throughout the system while the melatonin can help replenish what you may be lacking due to excessive cortisol production.
CBD for Post-Workout Recovery
Working out puts wear and tear on our muscles and leaves us sore. 
One of the most effective ways to support post-workout recovery is by using CBD Softgels with Curcumin. Along with sleep issues, shoulder discomfort was the other catalyst for Joy to seek out CBD products.
In addition to broad spectrum hemp extract, Joy also noticed that curcumin, a compound found in turmeric, helped her deal with her joint issues. Her lived experiences with her own body led her to combine these two beneficial ingredients when crafting the Joy Organics'  formula.
CBD for Beauty
We all want to feel good and most of us want to look good too. For some, looking your best is part of feeling your best. Many are seeing great results by adding hemp care into their beauty regimen.
Our skin is a solid indicator of our internal wellbeing. This glimpse inside is made possible due to the skin's endocannabinoid system. There are also cannabinoid receptors throughout the body's largest organ. That's why CBD is popping up in many beauty products.
In fact, Joy Organics has its own all-natural CBD Cream.
There are many ways to customize your beauty routine to incorporate CBD. If you want to feel good about the health of your skin, CBD may lend the support you are looking for.
So, How Does CBD Make You Feel?
You can read about other peoples' experiences all day long. But the truth is, you'll never know how CBD makes you feel until you try it yourself. We are all unique. We hope that, when you try CBD, you experience a feeling of joy, wellness and peace of mind.
At Joy Organics, you can see how you feel after taking CBD, risk-free. Not only do our products contain no THC, they also come with a money-back guarantee. Now, that's something to feel great about!
Thanks for reading! To show how much we appreciate you, we're going to give you 16% off your next order. Just use code READER16 at checkout!
Joy Smith is Joy Organics Co-founder and visionary. After her own life-changing experience with CBD, Joy started Joy Organics to create a line of sustainable and premium CBD products consumers could trust. Before founding Joy Organics, Joy worked as an itinerant speaker, traveling to over four continents to empower women across the globe.