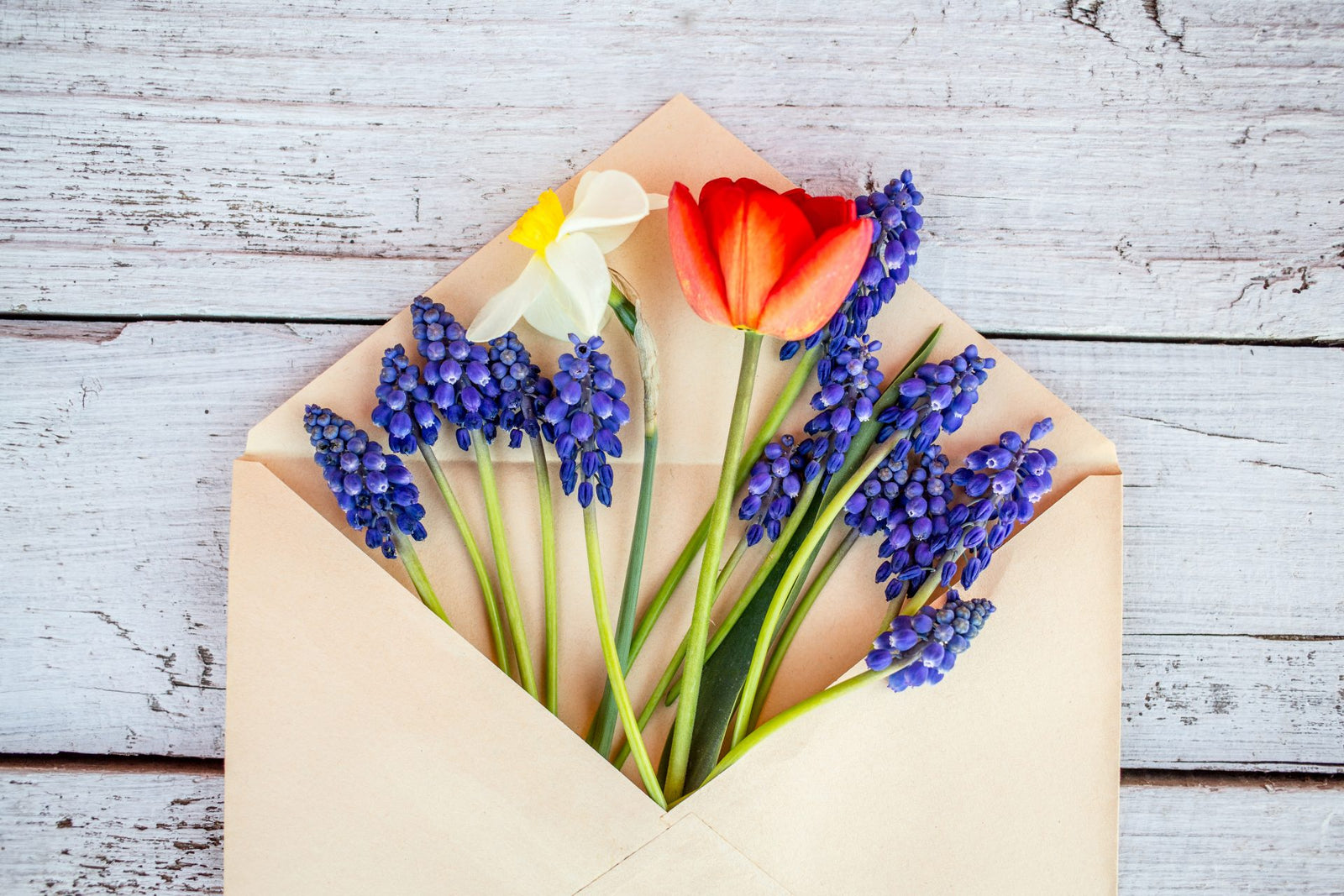 The uncertainty surrounding this pandemic makes it challenging to plan Mother's Day this year. For some, 2020 will mark the first Mother's Day they won't be able to spend with their parents. Sadly, we aren't able to take Mom out to a nice dinner or a show like we could in years past. Undoubtedly, this Mother's Day is going to be one for the history books.
Although the current state of the world isn't ideal, novel coronavirus isn't a reason to forgo celebrating your mother. If anything, these times should make you appreciate her more. Here's how you can show your mom you care on Mother's Day in the face of a global pandemic. 
1.
Write A Personal Letter
For many of us, it's hard to vocalize our feelings. After all, public speaking is the number one fear for many. Saying what's in our hearts to someone we care about can be quite intimidating. Putting those thoughts onto paper takes the pressure off this thoughtful gesture.
Mom used to always say, "Don't put anything into writing that you might later regret," but there's no reason to regret telling your mom you care. Thank her for the sacrifices she made, the lessons she taught you and the support she gave you through these years. Having a keepsake of your love will warm her heart in these uncertain times.
2.
Do Her Yard Work 
We've been cooped up for almost two months now. With the weather getting nicer, it's an excellent time to go outdoors and do some yard work. Once you're done with yours, head on over to Mom's. It's easy to socially distance yourself when she's indoors and you're outside!
Many garden supply stores are considered essential businesses. Get some seeds and plant Mom's summer garden. Pull the weeds to get her landscape ready for flowers. Rake last year's leaves or paint her fence. Instead of spending money on a gift this Mother's Day, give your mom something she can enjoy seeing for many days to come. 
3.
CBD Spa Treatment 
Mother's Day is all about relaxation. Typically, we would be able to send mom to the spa for a day. Now, she can transform her own home into a wellness retreat with a CBD spa gift basket.
Put together a basket that contains Joy Organics CBD Bath Bombs. Their lavender scent will let Mom's worries melt down the drain in no time. After she's done soaking, help her revitalize her natural glow with Joy Organics CBD Cream. 
Lastly, Mom can get a good night's rest with Joy Organics CBD Salve. This soothing topical will support healthy joint function so that she can relax and get some well-deserved rest. The eucalyptus and lavender essential oils in the salve will help transform her Mother's Day into a Mother's Night-Night. 
4.
Virtual Dinner
Who says you can't have dinner with your mom on Mother's Day? Order takeout from her favorite restaurant and get it delivered to her house. If you live close by, order from the same menu. Then Skype your mom and have dinner together. 
Your mom doesn't care if you go out to a fancy restaurant. She just wants to spend time with you. Celebrate her with the food she loves, and give her the gift of company with people she loves even more!
5.
Create a Scavenger Hunt 
Little ones want to show their moms some appreciation, too. Many kids love to do something sweet for Mom on her special day, but social distancing can interrupt some of your children's plans, as well. Instead, it's time for them to get crafty. Kids, plan a scavenger hunt for Mom!
Give clues for where she can find her next clue. Keep it going until she gets to the present. Your grand finale can be anything. Paint something for her, write her a story or give her a hug. No matter what it is, she'll love it because it came from you!
6.
Create a Wine and Cheese Tasting 
Going to a vineyard is a time-honored tradition for many moms. If you can't bring her to the vineyard this year, then bring the vineyard to her! Put together a basket for her to enjoy and buy a few different bottles of wine that she is sure to love. 
Then, pair the drinks with different cheeses. Throw in some dried fruit and some fresh bread as well. With this thoughtful gift, if Mom has too much Napa wine, she can take a Napa on the couch. 
7.
Serenade Her Through The Window 
Want to really show your mom you care? Make a fool out of yourself in front of the rest of the neighborhood. Come up with a dance routine with your kids and spouse and take it to mom's street.
Go Say Anything style and blast the music. Then, lip-sync or karaoke along. Extra points if you create your own lyrics and conjure up a Mother's Day spoof of her favorite tune. Whatever you do, make sure the song fits the occasion. Opt for something like Hero by Mariah Carey, rather than Grandma Got Run Over By Reindeer! 
What are you doing for mom this Mother's Day? We'd love to hear your ideas. Share with us in the comments below!
Thanks for reading! To show how much we appreciate you, we're going to give you 16% off your next order. Just use code READER16 at checkout!
Hannah Smith is Joy Organics Director of Communications. She is driven by her passion for providing clear and accessible wellness and CBD education. In 2015, she received her BA in Media, Culture and the Arts from The King's College in New York City and before Joy Organics, worked as writer and photographer in the Middle East and North Africa. Her work has been featured on Forbes, Vice, Vox, Denver Post, and the Coloradoan.