CBD Oil Discounts for Veterans
We want to recognize, honor and serve those who've served our country in the best way we can. The mental and physical scars produced from and while serving can affect service members daily; therefore, our veteran discount is open to both active and retired military members all year round.
We care about our veterans, which is why Joy Organics is proud to offer a 25% discount to every active and non-active military member. This is a small token of appreciation for what those who have served and are serving have done for this nation.
The Joy Organics line of premium grade, 0.0% THC hemp CBD products provides a natural alternative for relief. Through Joy Organics, you could receive:
A CBD product that's ideal for your specific situation, such as capsules, tinctures or salves
High-quality, premium grade cannabidiol and organic ingredients with every product
Lab-tested research and plainly visible results, plus a 30-day money-back guarantee
To receive your 25% discount, simply email us at support@joyorganics.com from your military email address (.mil).
Check out our most popular products below.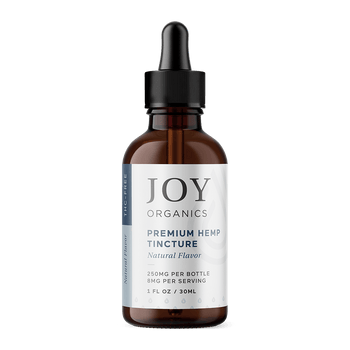 Our CBD Oil Tinctures give you results quickly and easily. Each drop contains our 0.0% THC phytocannabinoid-rich hemp oil. Simple and safe, take day or night for your ideal serving of CBD.
All tincture bottles are 1oz (30ml). Our tinctures do not contain alcohol.
Joy's CBD Softgels give you predictable results in an easy-to-swallow format. Each softgel is made using our water soluble nanoemulsion technology, shown to increase bioavailability up to 200% over an oil-based CBD product.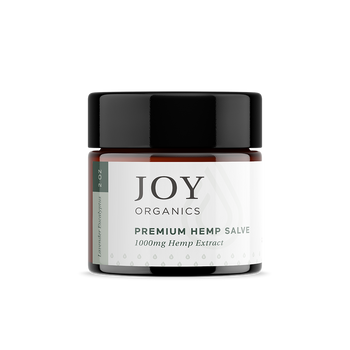 Support well-functioning joints with the help of our CBD Salves. A balanced combination of phytocannabinoid-rich hemp oil, beeswax and aromatic essential oils helps soothe discomfort and support skin health.