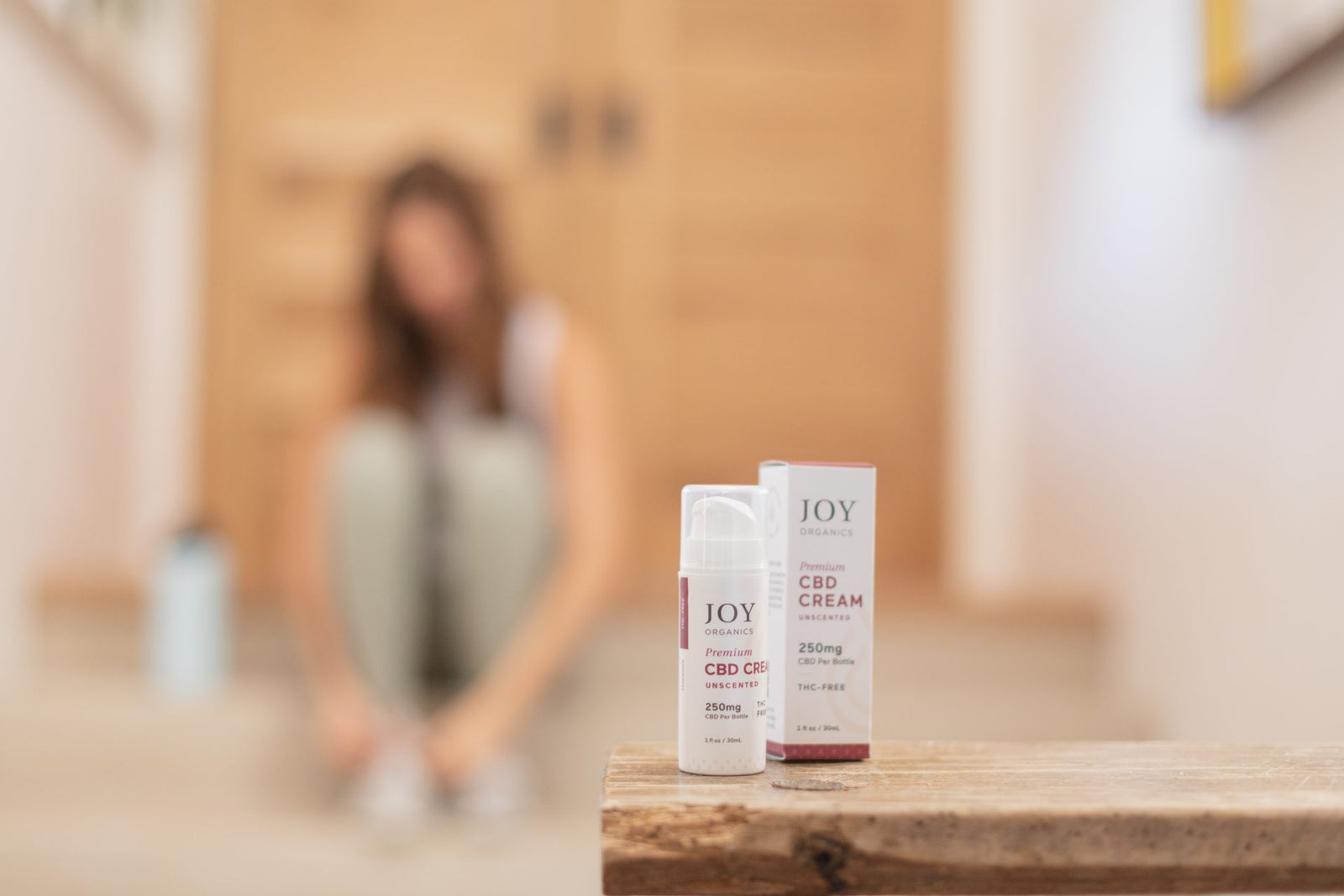 Were you considering starting a CBD business before the pandemic? Has this current situation caused you to consider a career change? Whether a CBD business was on your radar pre-pandemic or not, right now is the perfect time to join this blossoming industry. In the next three years, CBD industry sales are expected to surpass $20 billion. These numbers are only going to increase in the face of this pandemic. Here's what experts are saying about the future of CBD and why right now is a great time to join wholesale CBD company Joy Organics.
People Want To Improve Their Health
According to Yahoo! Finance, the sales of wellness items (including CBD) have increased by 21.6% since shelter-in-place swept the nation. Prior to the pandemic, preventative health measures were off the radar. Now, people understand the importance of promoting wellness.
According to our own study conducted in partnership with YouGov, we found that over half of the Americans polled are placing a greater emphasis on their health than they did before the outbreak.
Plus, our tinctures and Jarred salves are now USDA certified organic, making them even more attractive to health gurus.
Wellness Was Already On The Rise
The CBD industry has already proven fruitful for many businesses. Health and wellness products were in an upward trajectory before the pandemic. In the past ten years, the demand for natural products increased by 52%, earning $129 billion more dollars. 
This jump in sales has severely slowed down the growth in sales of conventional products. Conventional products have seen a 1% decrease in overall market sales almost every year this past year decade. 
While both natural and conventional products have seen an increase in sales, health-conscious brands are closing the gap. Post-pandemic, we expect the demand for natural products to claim an even bigger slice of overall market sales. 
The Pandemic Is Generating Predictable Patterns 
We are already starting to see an ebb and flow in the shopping patterns of people in the face of a pandemic. Right before the calendar turned to March, people became proactive and stocked up on health and wellness supplies. The end of February saw a 1,285% uptick in vitamin supplement sales and 3,117% jump in food supplement sales. 
As people settled into shelter-in-place, sales slightly dipped. However, people started restocking again within a couple of weeks. Following these patterns gives you insights on inventory, projected sales and staffing logistics. With these predictable patterns, you receive invaluable insights that can have a profound impact on your bottom line.  
eCommerce Sales Are Up 
Not only are health and wellness sales up, but so are eCommerce purchases. One of the most significant revenue sources for CBD businesses is their online stores. While there is a benefit for owning a brick-and-mortar store, it's not an expectation. Many CBD companies strictly have an online presence. It will be easier than ever to integrate your business into this community. 
eCommerce revenue is up 37%. Each customer is adding 54% more items to their carts than they were pre-pandemic. Most importantly, 42.5% of those sales are within the health and wellness sector. 
The trend of increasing eCommerce sales is unlikely to slow down post-pandemic. Online shopping is a quick and easy process that we were already accustomed to. Marketing campaigns have successfully got us to accept "contactless delivery" as the new normal. So, you can expect a steady flow of business as society reopens. 
You Might Be Able To Sell For Big 
Many people start a small company in hopes of creating a solid foundation for a business that they can then sell-off. The demand for mergers and acquisitions (M&As) in the food and beverage industry has increased exponentially. This rise in M&As runs alongside the growth of CBD edibles sales. 
Of the food and beverage sales, there has been a growing demand in the following products:
Hemp/CBD
Medium-Chain Triglycerides (MCT) Oil
Curcumin 
Melatonin
All of these hot ticket items are increasingly becoming staples in the CBD industry. For instance, Joy Organics creates Softgels with Melatonin for Sleep. We also carry a line of Softgels with Curcumin. Furthermore, MCT oil is one of the most efficient fats to help absorb CBD. That's why we include MCT oil in Joy Organics' Orange Bliss CBD Tinctures. 
Experts project that CBD gummies are expected to see a 28% increase in sales over the next ten years. Gummies are just one of the many CBD consumables. There are also cookies, teas and energy drink mixes, to name a few! 
The options will only continue to grow as the field gets more competitive. So, getting in right before the boom gives you enough time to craft an edible of your own that can change the CBD game!
There Are Resources Out There
Starting a new business can be intimidating. Trust us! We were so relieved to have the support of others in the cannabis industry when we started Joy Organics. Now, we're looking to pay it forward with several exciting partnership opportunities. They all offer you the chance to join the CBD industry without the hassle of getting the business off the ground.
One of the most popular options is to join the Joy Organics' Affiliate Program. As a member, you are given a unique code that you can share with friends and family, earning a percentage of each sale. All of the product is shipped directly from Joy Organics' warehouse to your referral's door.
For a more hands-on CBD experience, consider the Joy Organics' Private Label Program. A Joy Organics' account specialist works with you to bring your brand to life. We use our bottles and premium hemp extract and attach your brand's label to the product. 
No matter which program works best for you, we have the resources necessary to ensure your success!
Thanks for reading! To show how much we appreciate you, we're going to give you 16% off your next order. Just use code READER16 at checkout!
Todd Smith is Joy Organics Chief Operations Officer and Co-founder. Before Joy Organics, he worked in the wellness and nutritional industry for over three decades and helped generate over 1 billion dollars in supplement sales. He has applied that knowledge and experience to empower over 1000 businesses through Joy Organics' partnership programs. Todd is also the author of a book, podcast, and blog titled Little Things Matter.