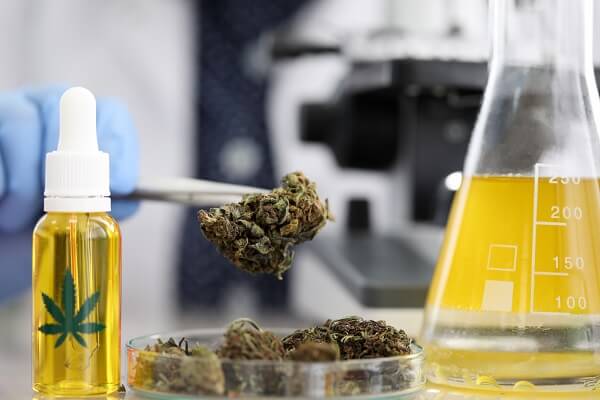 Over the past couple of years, the amount of CBD products on the market has grown exponentially. We're already seeing everything from CBD bath bombs to CBD pet products. Just like any item that's enjoying its time in the limelight, CBD oil is finding its way into some really unique items. Most of these products are already on the market, but you may not have heard about them yet. Others may only be available sometime in the future. Here are some innovative CBD products you can expect to see more of in the near future.
CBD Breath Mints
Whether it's having it or smelling it, nobody is a fan of bad breath. That's why the top five leading brands in the breath freshener industry rake in over $817 million in sales annually. It's only a matter of time before these top brands start releasing CBD products.
CBD breath mints would work like CBD tinctures, plus have the added advantage of freshening your breath! This is one innovative CBD product that already exists, so you can try CBD breath mints for yourself.
Essential Oils in CBD Breath Mints
If a company decides to make breath mint CBD products, they might want to consider using natural essential oils like spearmint or peppermint in their formula.
These essential oils contain a litany of terpenes. Much like cannabinoids found in broad spectrum hemp extract, terpenes together have an entourage effect. Including essential oils and CBD into your oral care can help keep your mouth fresh all day long!
CBD for Birds
Over 20 million American households have adopted a bird as a member of their family. With the steady rise of CBD pet treats for dogs, CBD oil for cats and CBD pellets for horses, formulating CBD products for birds is not too far away.
All pet parents want to give their animals the best care possible. After all, they are companions who love you unconditionally. Soon your birds will be able to receive the same support you do from CBD products.
CBD Makeup
The beauty industry is a $532 billion market. It's only a matter of time before more cosmetic companies market CBD products in their makeup lines. This is something we would be in favor of!
There are already CBD skincare products out there. Our largest organ, the skin, has its own endocannabinoid system. Cannabinoids in CBD topicals penetrate the pores to reach our cannabinoid receptors.
Foundations that hide blemishes may also dry out our natural glow. Artificial colors in eyeshadow and blush may cause an adverse skin reaction. CBD, on the other hand, is a simple product that can support your skin's health whenever you need it.
CBD Restaurants
CBD restaurants could likely be a thing of the future. CBD edibles are already a popular item among hemp users. This idea is just taking it to the next level. After all, who wouldn't want a chef-made meal that also helps support a healthy lifestyle?
There are stringent laws surrounding cannabis-themed events, which makes them hard to pull off. People are interested in cannabis cuisine. Perhaps a non-psychoactive option like CBD can help bridge the gap.
While hemp and marijuana are completely different, they do come from the same genus. Anyone who has tried cannabis edibles knows that both THC and CBD products sometimes have an earthy taste. Experienced cannabis chefs, though, can find the perfect blend of herbs, food and flavor to concoct some delicious CBD dishes.
CBD Tampons
This CBD product may seem far-fetched, but it's already amongst us. CBD tampons are slowly growing in popularity, and they may be the next big thing in menstrual hygiene.
Most of these brands are also saying goodbye to plastic. This move further strengthens the bond between sustainability and hemp.
CBD Probiotics
There are two growing industries in health and wellness circles: CBD and probiotics. Analysts project the CBD industry will hit $23 billion by 2025. In the same year, other analysts believe that probiotics will top $77 billion.
This combination of products is exciting because they each interact with the body in a unique way. Probiotics are healthy bacteria that regulate your gut health. Due to their presence in your microbiome, probiotic bacteria can help maintain balance within the system.
Many people use CBD products to promote balance throughout the body. These two working in conjunction could provide even more benefits.
The Microbiome and Endocannabinoid System
Live probiotic bacteria in our gut keep harmful bacteria at bay. If pathogenic microbes take over the system, they cause an adverse reaction in receptors along the vagus nerve. Depending on the bacteria, these reactions can cause a whole host of unpleasant results.
Meanwhile, broad spectrum hemp extract indirectly interacts with the body's endocannabinoid system, which is why millions are adding CBD products to enhance their day-to-day routine.
Gut Colonization
For probiotic CBD products to work well, producers must implement nanoemulsion technology. This breakthrough is what makes Joy Organics CBD softgels so potent. We use state-of-the-art equipment to make some of the smallest CBD particles on the market.
Nanoemulsion is ideal for maximum absorption. The smaller the particles are, the better the body can absorb them. The same can be said for probiotics. Probiotic supplements can have trouble colonizing the colon, so these blends also require smaller particles for a better chance of survival in the stomach.
CBD Kombucha
Kombucha is a product of fermented leaves. This gut-healthy drink is made with live yeasts (known as a SCOBY) and tea leaves.
When tea leaves are fermented in water, the lack of oxygen creates pressure on the plant. This pressure causes the leaves to break open and release natural sugar. In some ways, this process is similar to the extraction of CBD oil.
As the leaves secrete these carbohydrates, the live SCOBY in the brew eats the sugars. The yeast will release probiotic bacteria into the tea water, thus creating kombucha!
We can already envision companies infusing CBD into their brew like they currently do with water and coffee. Using flavored CBD tinctures is one way to accomplish this.
Many kombucha companies use essential oils, peels, barks and leaves to flavor their beverages, and using a naturally flavored CBD tincture can add some extra flavor.
In the future, it's possible that food-grade hemp will be a reality. From there, hemp flowers might be used for kombucha in lieu of tea leaves. The future of CBD products is bright and ever-growing. We can't wait to see what innovative CBD products come out next!
Thanks for reading! To show how much we appreciate you, we're going to give you 16% off your next order. Just use code READER16 at checkout!
Todd Smith is Joy Organics Chief Operations Officer and Co-founder. Before Joy Organics, he worked in the wellness and nutritional industry for over three decades and helped generate over 1 billion dollars in supplement sales. He has applied that knowledge and experience to empower over 1000 businesses through Joy Organics' partnership programs. Todd is also the author of a book, podcast, and blog titled Little Things Matter.