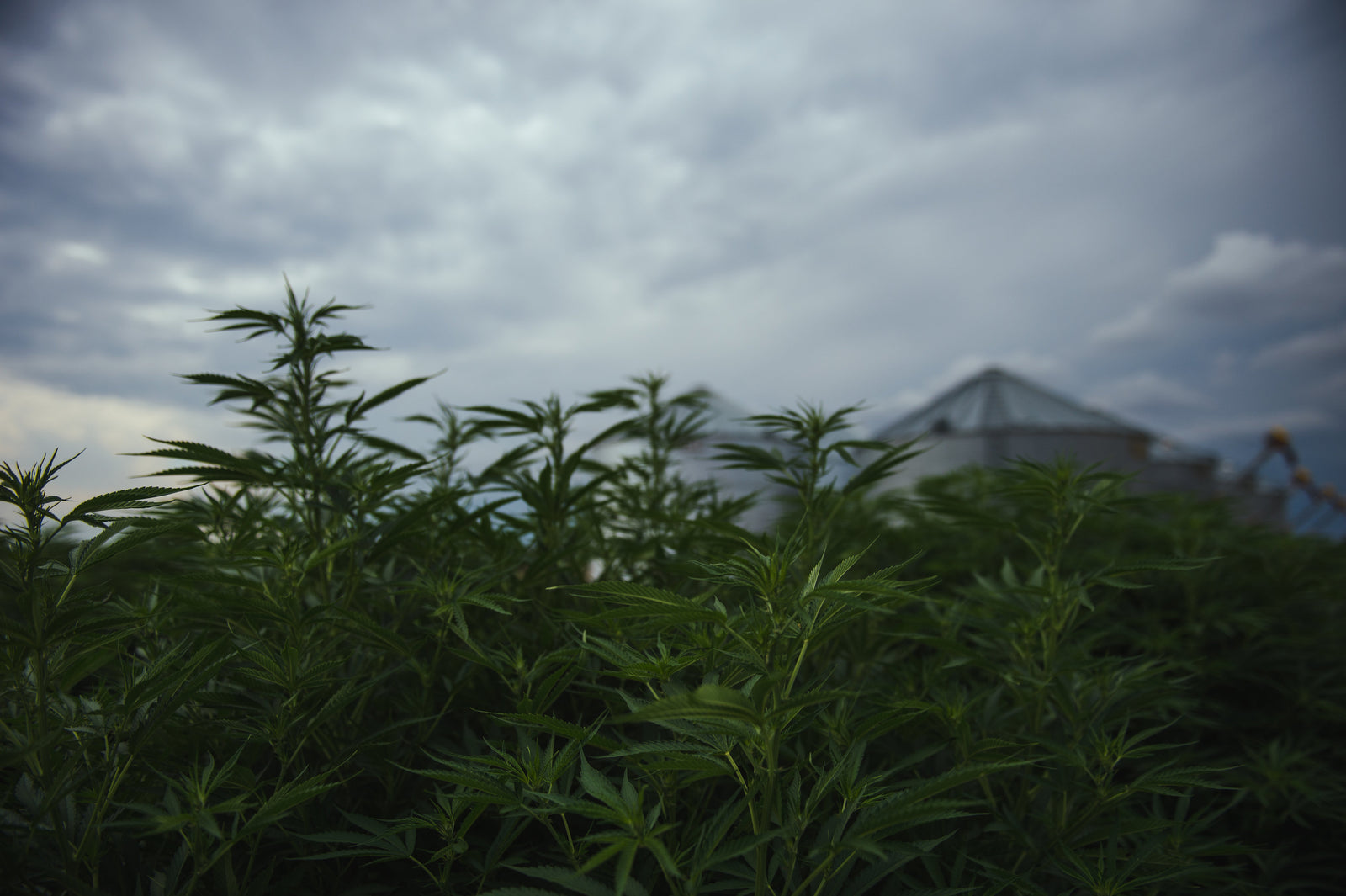 CBD Hemp — What Do You Know About It?
You may already know that the cannabis business is one of the fastest-growing industries in the country. However, in contrast to the marijuana industry — one of the most highly regulated in the world — the CBD industry can be compared to the Wild West — too few rules and regulations on its production and not enough manpower to enforce any that exist.
Just about anything goes in CBD. A company can put a few drops of CBD in a bucket of oil and call it CBD oil with few consequences. It's not easy for consumers to weed out the bad products. Oftentimes these subpar products will be ineffective, causing consumers to write off the oft-touted benefits of CBD oil as bunk.
Meanwhile, the news media are happy to eat up and spit out whatever information is thrown at them, including vast amounts of misinformation. One of the biggest misconceptions being spread by the media is about how CBD is sourced. Ninety-nine out of a hundred articles about CBD will tell you that it is extracted from industrial hemp — "the plant with 10,000 uses."
Well, we're here to tell you that this can't be further from the truth. Yes, CBD comes from hemp. But, no, high-quality CBD hemp certainly does not come from the same plant that is cultivated to produce hemp fibers and seeds. Industrial hemp may have 10,000 uses, but producing high-quality, broad and full spectrum CBD oil is not at all one of them.
Most people who are familiar with hemp envision the type of industrial or agricultural hemp that has been grown across Europe and Asia for millennia — vast fields of tall, scrawny plants packed together like fields of wheat, with as many as 20 to 30 plants per square meter, harvested with huge tractors and sent to massive factories for processing into textiles and building materials. Or they envision vast fields of plants bursting with heavy seed clusters just waiting to be sifted out and pressed into hemp seed oil or processed into products such as hemp protein (neither of which contain CBD, by the way).
These pictures are not even close to accurate when it comes to cultivating cannabis for the production of CBD oil.
In order to produce hemp for fiber, male plants are desired for their height and strength. They must be harvested before they become fully mature and begin to weaken. And, in order to produce seeds, female plants are desired. They need to be pollinated by male plants. Once pollinated, hemp essentially stops producing cannabinoids such as CBD and puts all of its energy into seed production. Neither of these cultivation methods is conducive to producing high-quality CBD oil.
Hemp vs. Marijuana
What people generally don't envision when they think of hemp is marijuana. In fact, all those ninety-nine out of a hundred articles will tell you the same thing: "hemp and marijuana are two completely different plants." Actually, no, they are not. At least not in the case of CBD oil production.
If you look at a marijuana farm, you'll see short bushy plants each in individual plots with plenty of room to grow. All the plants are females — either grown from feminized seeds or cloned from "mother" plants. Any male plants must be quickly identified and destroyed. This is exactly the picture you should have in mind when you think of the hemp used to produce broad and full spectrum CBD oil.
These hemp plants, when mature, produce robust, resinous flower tops which actually look and smell quite a bit like marijuana. These unfertilized flower clusters are rich in cannabinoids such as CBD, CBG, CBN and others. They are also rich in terpenes, the oily compounds which give cannabis its distinctive aroma. These cannabinoids and terpenes together produce the legendary "entourage effect," which makes them more effective.
This plant, which is high in cannabinoids and extremely low in THC  (the compound in marijuana that causes a high and gets law enforcement agencies all riled up), is known in the industry as CBD-rich hemp or PCR hemp. (PCR stands for "phytocannabinoid rich.")
Ironically, before this century, these CBD-rich cannabis strains didn't even exist. The fact of the matter is that they are not industrial hemp plants bred to produce CBD. Rather, they are actually medical marijuana plants which have been bred to be lacking in THC. In fact, if you read news articles about CBD written in the 1990s, you'd quickly notice that all of them will say CBD is a compound found in marijuana, and none of them will even mention hemp.
To call these CBD-rich strains of cannabis "hemp" is really a stretch. The only thing that PCR hemp has in common with industrial hemp is that it meets the legal definition of hemp, which is essentially any cannabis plant that has less than 0.3% THC.
If you were to come across a 100-acre field of industrial hemp you might notice a whiff of cannabis aroma, but because these plants are low in beneficial terpenes, the scent is not very strong. On the other hand, a 100-acre field of PCR hemp would stink to high heaven like really strong marijuana.
Industrial hemp flower clusters (let's just call them buds), generally appear only at the very top of the plant and are generally small. And those buds are not only nearly devoid of THC, but are also severely lacking in the CBD department. PCR hemp buds, on the other hand, produce somewhere in the neighborhood of 15% to 20% cannabinoids. They are also rich in beneficial terpenes. It is from these buds that high-quality, broad and full spectrum CBD oil is produced.
Ever wonder why hemp seed oil is cheap and CBD oil is expensive? Well, now you know why. These PCR hemp strains are far more expensive to produce than industrial hemp. In fact, even the seeds are priced on a per-seed basis and sell for as much as a dollar for a single seed. Industrial hemp seeds, on the other hand, can be purchased by the pound for relatively little money.
As with marijuana, the cultivation of PCR hemp requires extreme attention to detail. This plant requires a wider variety of nutrients and far more water and sunlight to grow properly and produce potent buds. Chemical pesticides and fertilizers are generally not used on these crops, further increasing costs.
Laboratory testing is mandatory at every stage of growth to ensure that a crop falls below the 0.3% THC limit and is free of contaminants. The final product must be tested to determine the levels of CBD and other cannabinoids.
All this attention to detail costs money, and it adds up. But we're sure you'll agree that it's worth every penny. (On a side note, the price of CBD oil is not unreasonable. It is on par with the price of other essential oils such as lavender or eucalyptus.)
So, next time you read an article or hear someone say that CBD oil comes from industrial hemp, please take the time to correct this unfortunate misconception.
The faster we can all get the facts straight about CBD oil, the quicker we can weed out the bad actors, tame the Wild West nature of this business and assure that everyone who wants the benefits of broad and full spectrum CBD oil is able to purchase high-quality products that are made from American PCR hemp, and not the vastly inferior products made from industrial hemp in other countries around the world.
Joy Organics Understands CBD Hemp
Are you looking for quality? Order your CBD products from Joy Organics. Our brick-and-mortar stores are located in Colorado, Texas or Illinois, and you can always order online or reach out to us with any questions.
Thanks for reading! To show how much we appreciate you, we're going to give you 16% off your next order. Just use code READER16 at checkout!
Hannah Smith is Joy Organics Director of Communications. She is driven by her passion for providing clear and accessible wellness and CBD education. In 2015, she received her BA in Media, Culture and the Arts from The King's College in New York City and before Joy Organics, worked as writer and photographer in the Middle East and North Africa. Her work has been featured on Forbes, Vice, Vox, Denver Post, and the Coloradoan.