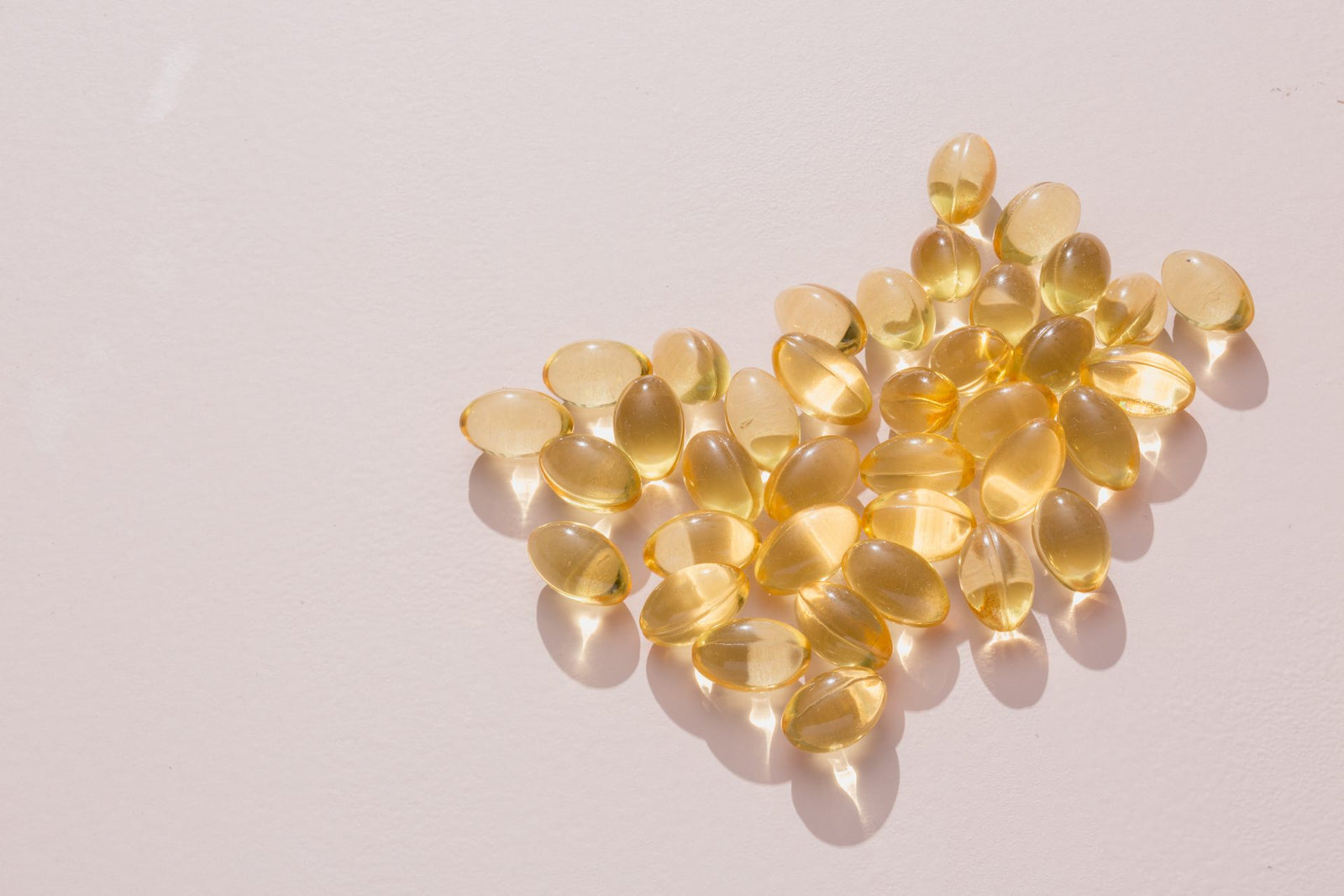 Millions of people are adding CBD oil to their daily routine to manage stress, normalize sleep patterns, and more! With CBD pills, infusing hemp-based care into your life has never been easier. 
CBD pills are a familiar and convenient way to maintain a healthy lifestyle, improve focus, and manage stress. They can sit right next to your toothbrush as a daily reminder to give yourself a little self-care. Let's discuss different types of CBD pills and how they can help you live a quality life. 
What Are CBD Pills?
CBD pills are CBD oil encapsulated in pill form. This method of using CBD is ideal for those who are new to hemp products.
Many people are already used to taking vitamins every day. CBD pills make for seamless integration into your routine. Incorporating a CBD pill adds mere seconds to your hectic mornings. 
How Do CBD Pills Work?
Think of taking a CBD pill like eating food. You eat Thanksgiving turkey. Your body breaks down the meat, releasing the amino acid tryptophan. Before you know it, you're zonked out on the couch. 
CBD pills must go through the same digestive process. Your body breaks down the outer shell and eventually releases CBD and other phytocannabinoids into the bloodstream that provide an array of benefits.
Can You Take CBD Pills and Still Function at Work?
While most people do not experience intense fatigue after ingesting a CBD pill or softgel, we do recommend starting with smaller servings if you're taking CBD for the first time during the day. 
While CBD is used to promote a better night's sleep, that doesn't automatically mean that taking it will result in daytime grogginess. CBD's sleep-supporting benefits are believed to be connected to its ability to balance and manage your body's natural processes—this is why many claim that CBD gives them energy and focus during the day and a sense of calm at night.
CBD, like many other natural supplements, affects everyone differently. If you're worried about a potential negative reaction, we recommend talking to your doctor.
How Long Does It Take to Feel CBD Pill Effects?
The effects of CBD pills are dependent on many factors, such as your metabolism, your weight, and what you ate that day. 
CBD pills don't provide instantaneous effects. First, your body must digest the capsule. Then, you need to absorb the nutrients. 
Therefore, the effects can take anywhere from 20 minutes to two hours to present themselves. It might take longer for your body to break down all the contents of the pill due to other items in your digestive tract. 
Consuming a CBD pill offers time-released support with long-lasting effects. For more immediate benefits in shorter bursts of time, consider CBD tinctures. These CBD drops are absorbed in your mouth and can promote benefits in just 15 minutes. 
How to Choose CBD Pills?
There are many options for CBD pills that can help you personalize your wellness routine. Let's take a look at some factors to consider when choosing the right CBD oil for you.
Type of CBD Oil 
It's important to read the label when you're buying CBD oil. There are a few keywords that indicate the potency of the product. Knowing what they mean is vital for making an informed decision about purchasing CBD oil.
CBD Isolate 
CBD isolate is up to 99.9% pure CBD. For everyday maintenance, this option might sustain you. However, CBD sometimes needs other phytocannabinoids for optimal benefits. 
Full Spectrum
CBD is a phytocannabinoid. There are over 100 of these hemp-based molecules. Each phytocannabinoid interacts with CB1 and CB2 receptors in our body in their own unique way. 
Together, these phytocannabinoids promote an act of synergy known as the entourage effect. The entourage effect makes for a more potent formula and more beneficial experience. 
Full spectrum CBD oil denotes all phytocannabinoids, including THC, might be present. THC is the psychoactive molecule in cannabis. However, all CBD oil has a negligible amount of this mind-altering substance and shouldn't elicit a high.
Broad Spectrum
Broad spectrum CBD oil also includes all naturally-occurring phytocannabinoids with 0.0% THC. You will still experience the entourage effect with broad spectrum CBD pills. 
Potency and Bioavailability 
Our digestive tract contains abrasive stomach acids that deplete the nutritional value of everything we consume. Phytocannabinoids in inferior CBD pills might not even make it to the intestine!
Choose a CBD pill that incorporates natural ingredients that improve the bioavailability of CBD oil. For instance, Joy Organics' Softgels contain bovine-derived gelatin and medium-chain triglycerides (MCTs). 
These ingredients absorb CBD oil. Gelatin and MCTs bear the brunt of the damage caused by our stomach acids. Their presence gives CBD oil a better chance of survival.
Lastly, Joy Organics incorporates nanoemulsion technology to make the smallest possible CBD particles. This process allows CBD to reach more cannabinoid receptors and provide more benefits. 
Third-Party Lab Tests 
It's critical to purchase CBD products from companies that operate with full transparency. The most reputable companies will hire unbiased third-party laboratories to verify quality assurance. Every item should be tested for purity and lab reports should be readily available for consumers to easily find.
Which CBD Pills Are Right for Me?
CBD pills are the perfect way to tailor your wellness routine to meet your needs. At Joy Organics, we make the decision easier for you. We include our phytocannabinoid-rich hemp extract in three unique products that will help you live a happier and healthier life. 
Joy Organics' CBD Softgels 
There is no one-size-fits-all approach to wellness. However, you can get pretty close with Joy Organics' Softgels. Joy Organics' CBD Softgels promote the entourage effect throughout the day with a precise serving of either 10mg or 25mg of CBD. 
These premium CBD pills help ease post-workout aches, support a balanced mood, and promote focus so you can meet your health and career goals.  
Joy Organics' CBD Softgels with Melatonin for Sleep 
CBD oil not only makes the days a little easier, but it also makes the nights better. Phytocannabinoids interact with CB1 receptors in the brain, promoting relaxation in the body. This interaction helps turn off mental chatter so you can get a good night's rest. 
For those who live with chronic stress, you might have elevated levels of cortisol. This stress hormone impedes the natural production of our sleep hormone, melatonin. Joy Organics' CBD Softgels with Melatonin for Sleep helps calm excited neurons that keep you awake while providing the melatonin necessary to sleep through the night.  
Joy Organics' CBD Softgels with Curcumin
People all over the globe use CBD oil to ease achy joints and muscles, while others use turmeric curcumin. Joy Organics' CBD Softgels with Curcumin blends the best of both worlds!
Curcumin has potent beneficial and antioxidant properties. This compound also encourages the entourage effect. With Joy Organics' CBD Softgels with Curcumin, you can power through the workday without discomfort or push through your workout to meet your wellness goals. 
Hannah Smith is Joy Organics Director of Communications. She is driven by her passion for providing clear and accessible wellness and CBD education. In 2015, she received her BA in Media, Culture and the Arts from The King's College in New York City and before Joy Organics, worked as writer and photographer in the Middle East and North Africa. Her work has been featured on Forbes, Vice, Vox, Denver Post, and the Coloradoan.