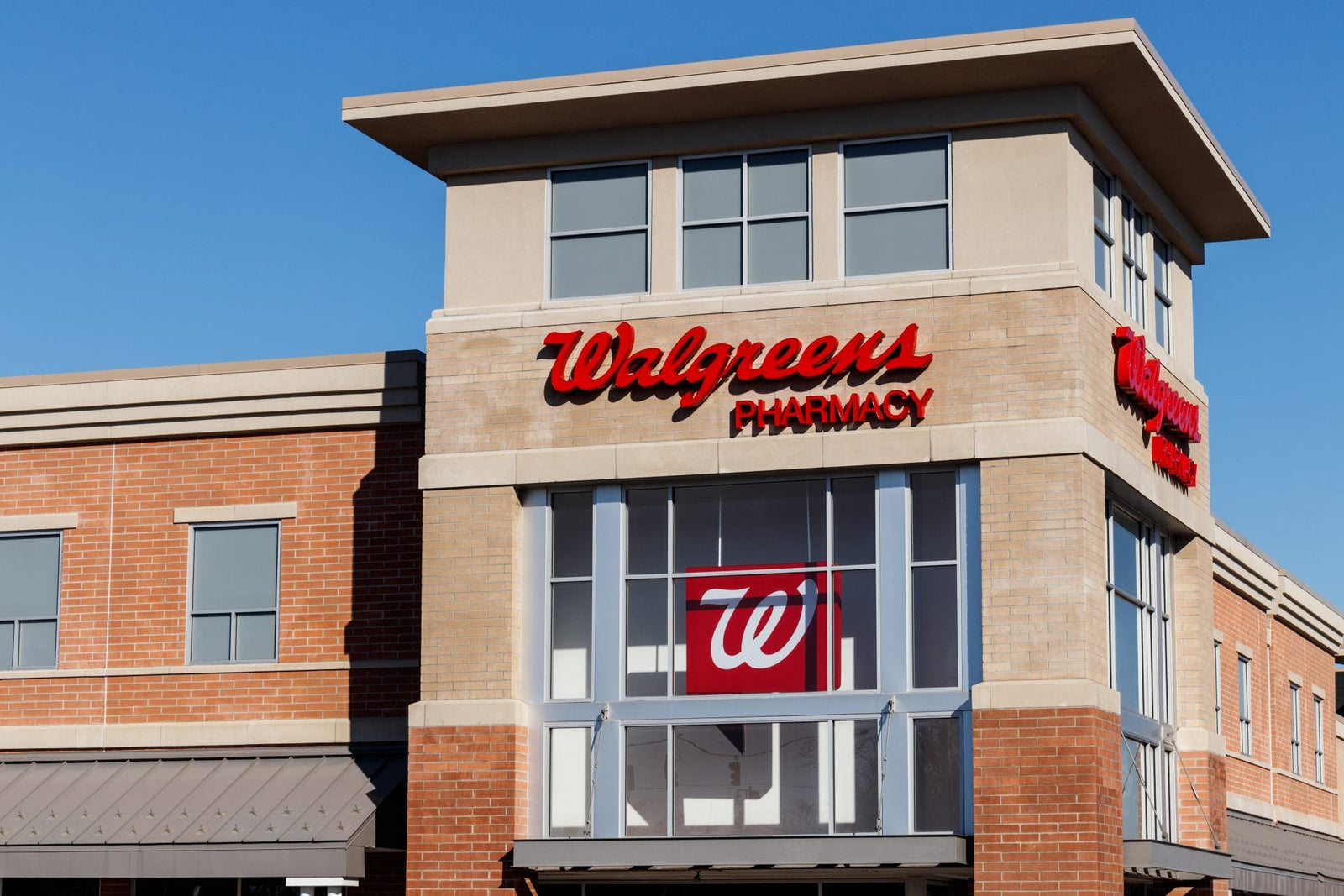 You may have begun to notice that CBD use is becoming increasingly common. In fact, you may even be part of the rapidly growing number of people who are improving their lives through CBD oil. Although it is still being tested and has yet to be approved by the FDA, select states are now even selling CBD products in large retail stores like Walgreens. 
Without the FDA's approval, the legalities and definitions surrounding CBD oil remain murky and are subject to change. For this reason, only topical CBD products can currently be found at most drugstores. However, the variety of topical oils is expansive and remains a significant step towards normalizing CBD and making it readily available to everyone. 
In 2019, Walgreens followed the lead of competitor CVS and began selling topical CBD products in select states, including the following:
Alabama
Arkansas
Colorado
Georgia
Illinois
Indiana
Kansas
Kentucky
Maryland
Missouri
Nevada
New Mexico
Ohio
Oregon
South Carolina
Tennessee
Texas
Vermont
West Virginia
Wisconsin
Washington 
As the CBD market continues to evolve, there may be some confusion about the various types of products available and what their different labels mean. We've put together this guide to help you understand exactly what products are currently being sold at Walgreens stores across the country.
About the CBD Products Sold at Walgreens
The difference between topical and oral CBD lies in how they are absorbed by the body. Oral CBD products have a high bioavailability, meaning they can easily be absorbed into the bloodstream. This is the same form of absorption as occurs with food, drink, and medication, and should for that reason be regulated by the FDA.
Topical CBD, on the other hand, has a much lower bioavailability and thus has much less of a risk of negatively reacting with other food or medication. Topical CBD is also great for targeting specific parts of the body.
Topical CBD products available at Walgreens include:
Creams
Balms
Salves
Ointments
Roll-ons
Sprays
Patches
Creams, Balms, and Salves
Creams are a great option for anyone who wants to be able to apply the benefits of CBD to various parts of the body. Creams can generally be used as needed and offer the added benefit of moisturizing. Some creams are also specially formulated with other natural oils and extracts to offer additional forms of support.
The Medterra Topical CBD Cooling Cream that is sold at Walgreens combines CBD oil with arnica, menthol, and an assortment of other essential oils to create a cooling sensation to support muscles and joints.
The biggest difference between creams and balms is in their consistency. While creams are water based and made to easily soak into the skin, balms use oil and wax to create a more greasy and resistant consistency that will stay on skin longer and soak in more slowly. 
CBD Unlimited Topical Balm-X is an extra strength balm that can be found at Walgreens stores. With 1000 mg of CBD oil, this powerful balm can be applied up to four times per day for maximum results. 
Similar to balms, salves are oil based and are made from a combination of natural oils and extracts. The Cool Relief CBD Salve by 36 Bushels combines 1000 mg of CBD oil with eucalyptus and menthol to provide soothing support as needed. 
Ointments
Ointments are made to offer deep and long lasting benefits to muscles. They are an oily, yet dense consistency that is made to penetrate deep into muscle tissue without being easily rubbed or washed away. 
The Back & Neck CBD Pain Relief Ointment by CBDMedic is specially made to target muscles in the neck, back, and shoulder region. Simply rub the ointment into the desired areas up to four times a day for all-day support for sore muscles. 
Roll-ons
Roll-ons are a great way to take the relief of CBD with you wherever you go. They are portable and easy to use, and are a great option for anyone who wants wellness support at their fingertips. 
Walgreens carries several options of roll-on CBD oil products. The Cool Relief CBD Roll-on Gel by 36 Bushels is a unique option because it is a lightweight gel rather than an oil. This soaks into the skin more easily, something that may be desirable for anyone who wants rapid relief or a less greasy feel. 
Sprays
Sprays are similar to roll-ons in that they are easy to take with you on the go. They offer targeted support to desired areas and can be used several times throughout the day whenever and wherever you need it. 
The CBD Unlimited Topical Mist-X Spray is made with 500 mg of CBD oil and other natural ingredients. Simply spray this oil on the desired areas anytime you'd like. 
Patches
Patches are great for anyone who is busy and on the go. With a patch, you apply and forget about it for the day. Patches release a steady stream of CBD throughout the course of an entire day so that you can go about your life in comfort without any added worry or stress. 
Patches currently available at Walgreens stores include the Social CBD Transdermal Patch. This product can be applied in 30 seconds and releases 20 mg of CBD over the course of 24 hours. Although patches are desirable for their ease of use, they are on the more expensive end of products and don't offer moisturizing benefits like other topicals. 
In Summary
Walgreens has joined other major retailers in embracing the future of CBD by making topical CBD oil products readily available to consumers. With nearly 3,860 stores across the United States now selling a variety of CBD oil products, including those highlighted above, it's not hard to understand why CBD has become a popular choice for natural wellness support.
Hannah Smith is Joy Organics Director of Communications. She is driven by her passion for providing clear and accessible wellness and CBD education. In 2015, she received her BA in Media, Culture and the Arts from The King's College in New York City and before Joy Organics, worked as writer and photographer in the Middle East and North Africa. Her work has been featured on Forbes, Vice, Vox, Denver Post, and the Coloradoan.