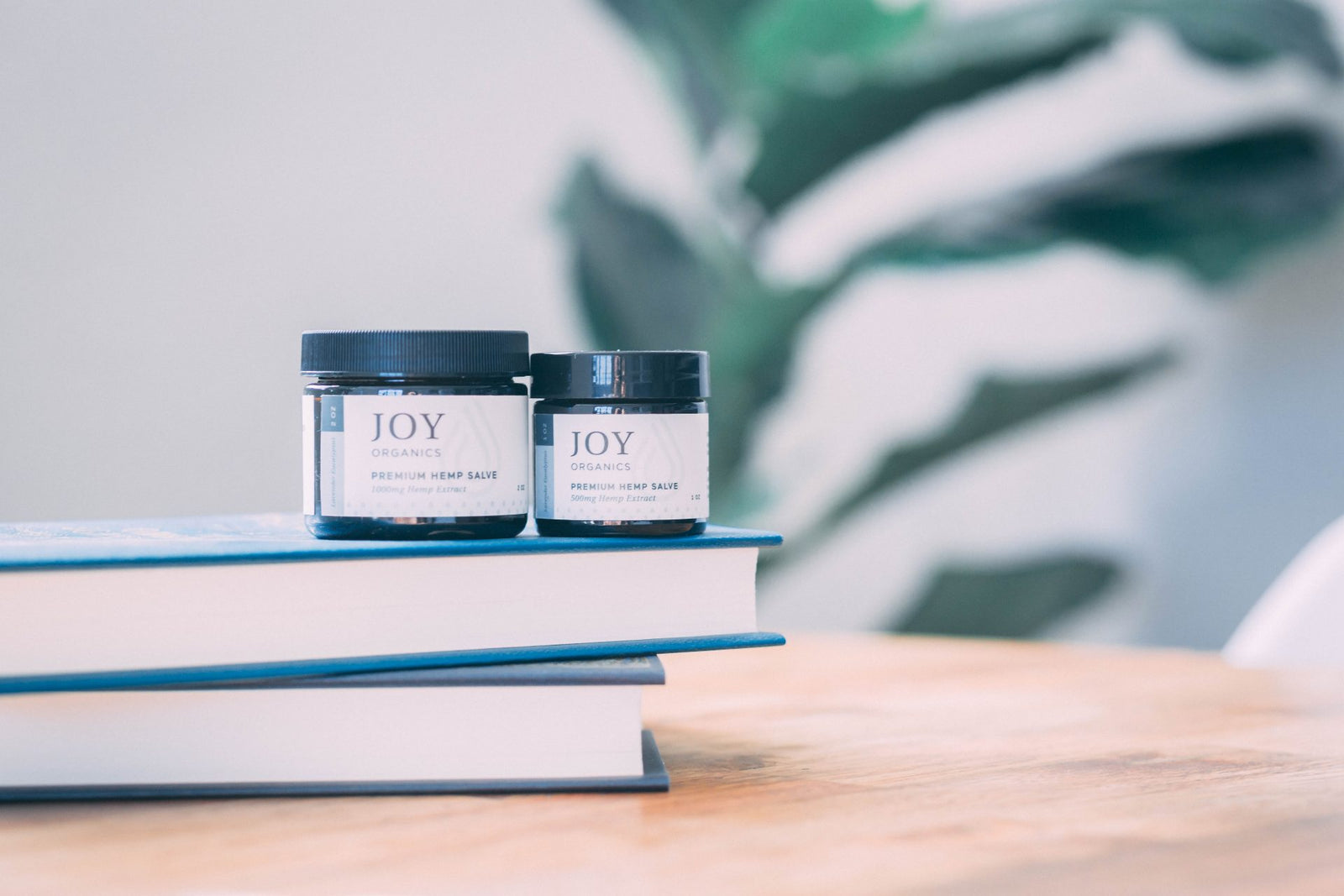 It's likely that you've heard about CBD and some of the many ways people across the globe use it to support their wellness. Despite the fact that CBD has been used for centuries, we've only recently gained a better understanding of this highly beneficial cannabinoid.
Knowing the facts about CBD can help you gain a better understanding of its benefits and allows you to make a well-informed decision if CBD is right for you and your loved ones. 
Top 5 Facts About CBD
1. CBD is One of Over 100 Cannabinoids Found in Cannabis
CBD has gained attention across the glove for its seemingly endless benefits. What many people might not know, however, is that CBD is only one of over 100 cannabinoids that exists in cannabis. 
CBD and THC are perhaps the most well-known cannabinoids, but there are also many others that also contain wellness-promoting profiles of their own. All cannabinoids interact with the body's endocannabinoid system (ECS) to produce a variety of different effects.
Aside from THC and CBD, some of the most common cannabinoids in cannabis include:
CDBA (Cannabidiolic Acid)
CBC (Cannabichromene)
CBN (Cannabinol)
CBDV (Cannabidivarin)
THCV (Tetrahydrocannabinolic Acid)
While CBD and THC are the most widely known cannabinoids, the discovery of these other cannabinoids has led to an increase in research aimed at discovering exactly how they might influence and benefit the body and mind.
2. CBD Works Synergistically with Other Cannabis Compounds
Cannabis is a complex plant, to say the least. Aside from over 100 known cannabinoids, cannabis also contains a number of other compounds that work in harmony with one another.
The synergistic action of these cannabis compounds is known as the entourage effect. First introduced in 1998, the entourage effect was brought to light by prominent cannabis researchers Raphael Mechoulam and S. Ben-Shabat. These scholars found that when all cannabis compounds are present, they create a more influential effect.
You may be wondering just how many cannabis compounds exist? Modern research indicates that cannabis contains over 500 compounds. Cannabis contains a unique nutritional profile (think essential vitamins, minerals, chlorophyll, amino acids, omega 3 & 6 fatty acids and more) as well as terpenes, flavonoids and cannabinoids.
The combination of cannabinoids, terpenes, and flavonoids working together produces immensely beneficial effects. This is why a full spectrum or broad spectrum CBD oil is suggested to offer enhanced benefits as compared to taking CBD in its isolated form.
3. CBD Helps Support the Endocannabinoid System
Nowadays, nearly everyone has heard about the benefits of CBD. However, many people are still in the dark about exactly how it works. While cannabis researchers are still studying this, one thing is clear — CBD is known to support the endocannabinoid system (ECS).
The ECS is known to regulate several biological and physiological processes in the body, such as mood, energy, appetite, sleep, stress response, metabolism, muscle control and more. Research suggests that the endocannabinoid system is one of the most important physiological systems involved in establishing and maintaining human health.
CBD helps support this extremely important system.
The ECS is as complex as – if not more complex than – the cannabis plant itself. In simple terms, the ECS is made up of endocannabinoids, cannabinoid receptors and enzymes that help synthesize and break down endocannabinoids.
The two primary endocannabinoids are known as anandamide and 2-Arachidonoylglycerol (2-AG). These endocannabinoids interact with cannabinoid receptors found throughout the body, which are known as CB1 and CB2 receptors. These receptors govern the effects of endocannabinoids anandamide and 2-AG.
So, how exactly does CBD help support the ECS?
Essentially, CBD supports the ECS through its influence on other receptors and action on certain enzymes that are critical for endocannabinoid function. With so many amazing benefits, it's surprising that CBD hasn't risen to fame sooner!.
4. CBD Can Be Sourced from Both Hemp and Marijuana
With CBD's increasing popularity, there's a TON of misinformation about it circulating around the internet. One of the biggest misconceptions is that CBD is only sourced from one type of cannabis: hemp.
The truth is, CBD can be sourced from both hemp and marijuana. Here's where they're different:
Hemp naturally contains much lower levels of THC than its marijuana counterpart. Some special types of hemp, such as our phytocannabinoid-rich hemp, contain much higher levels of CBD than marijuana.
There are CBD products that are sourced from marijuana, but they are usually only available in states that have legalized marijuana for recreational purposes. Some people (incorrectly) assume that CBD sourced from marijuana is somehow more powerful than CBD sourced from hemp– this is simply an example of one of the many misconceptions about CBD.
CBD is CBD no matter where it's sourced from. CBD hemp oil, however, is the most widely available and contains less than 0.3% THC. Joy Organics CBD oil products are sourced from CBD-rich strains of hemp, and we offer products that are 0.0% THC. We proudly display our third-party lab tests on our website so you can be sure you won't experience the intoxicating effects of THC. You'll find that almost all CBD that is available on the online market and throughout the U.S. is sourced from hemp and not marijuana.
5. CBD is Safe
In 2018, the World Health Organization (WHO) released a report that found CBD contains zero health risks whatsoever to humans and animals. Importantly, it was also highlighted that CBD isn't addictive and contains no potential for abuse.
The WHO also mentioned the fact that people aren't using CBD to get high.
"To date," reads the report, "there is no evidence of recreational use of CBD or any public health-related problems associated with the use of pure CBD."
The WHO reports that any reported adverse effects of the use of CBD are not from the CBD itself, but rather are likely the result of interactions of CBD and a person's existing medications.
The Truth About CBD
At Joy Organics, we're here to provide you with the most reliable information on CBD that exists so you can make an informed decision in implementing CBD into your life. We should all be as educated and knowledgeable as possible when it comes to what we put in our bodies.
These five facts about CBD are a great way to get you started and offer a better insight into the complex world of CBD. If you're looking for even more knowledge about CBD, head on over to our blog, where we have tons of info about CBD and much, much more.
Thanks for reading! To show how much we appreciate you, we're going to give you 16% off your next order. Just use code READER16 at checkout!
Joy Smith is Joy Organics Co-founder and visionary. After her own life-changing experience with CBD, Joy started Joy Organics to create a line of sustainable and premium CBD products consumers could trust. Before founding Joy Organics, Joy worked as an itinerant speaker, traveling to over four continents to empower women across the globe.