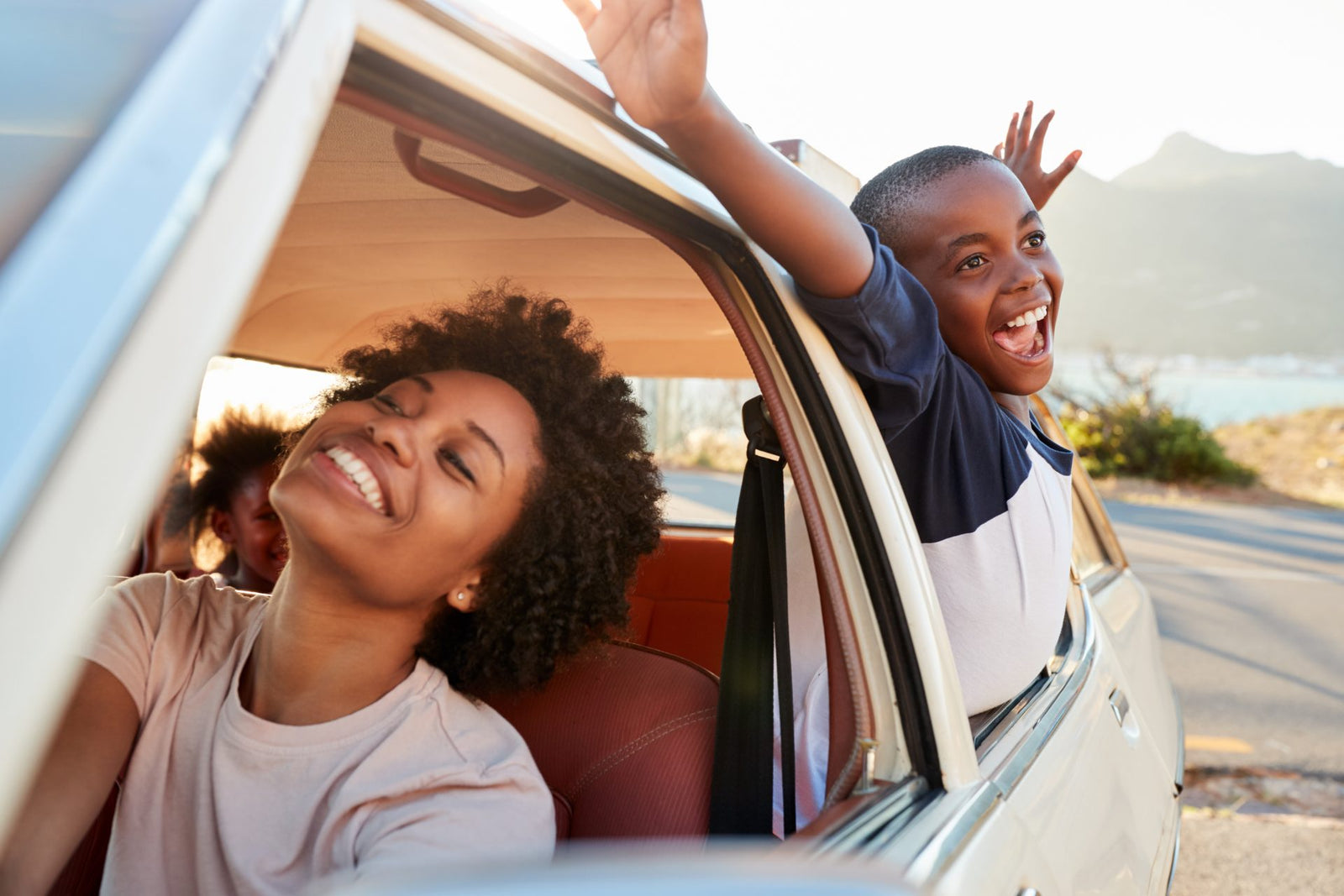 Summer is practically upon us, but it's safe to say that this season of the year will likely look different than any we've experienced before. You've probably long cancelled your European tours or tropical destination trips, since traveling by air just doesn't seem like the wisest idea right now. 
However, that doesn't mean that this summer has to be a bust! Keep reading to brainstorm some new ideas for still taking some much-needed time away even if you can't jet off to a new country this summer. 
1. Think Outside the Box for your Road Trip
With air travel being so questionable right now, you're probably looking to take a road trip this summer (if you're thinking of travelling at all). Perhaps the most typical road trip destination is a National Park, but everyone and their dogs will probably be heading to Yellowstone or Zion this summer (assuming they're open). Instead of crossing one of those fabulous natural destinations off your list, why not try looking for some small town charm right in your own state? 
Search Out the Small Town Charm
Do some research and try something different this summer. Pick a random town on the map, or look up the  top ten most charming (or even most strange) towns in your area. Whether the place you choose ends up being a hidden gem or more of a dud, you're sure to make some memories and have stories to share when you get back! 
Don't Count the Big Hotels Out
With the prevalence of COVID-19, you may be hesitant to book a stay at one of the big chain hotels and opt for something more on the small scale, like an Airbnb or boutique hotel, in hopes that they may be safer. While these are definitely great options, they shouldn't be your only ones, since it might limit the choices of where you could go. 
Big box hotels are taking special measures to ensure your safety this summer, including opening at limited capacity, instituting keyless room entry through smartphones, and removing unnecessary high-touch objects like magazines. Some are even sealing rooms after they've been thoroughly disinfected so that you know you are entering a safe space. So, you have more options for lodging than you may have originally thought! 
2. Take a Staycation 
Even if it doesn't seem like the most ideal option, staycations are a great option. We promise, you don't even need to leave your city to have some fun this summer––you just need a day or two off from work! Do some research and see what's open in your neighborhood that maybe you always wanted to try, but haven't. Maybe a new brewery or restaurant opened up nearby. Or, maybe your old favorites are changing the way they do business in order to accommodate social distancing guidelines, and visiting will be a whole new experience. 
A New Type of Date Night 
For example, some cities are considering closing down streets near busy restaurant districts on certain nights of the week to create more space for outdoor seating. Others, like West Palm Beach, FL, have installed special tents near restaurants where you can enjoy your food outside after picking up takeout. While neither of these are the "traditional" restaurant experience, this new way of doing things may make your staycation feel fresh. It's the perfect solution for the "date night blues" you and your partner may have been feeling during quarantine. 
Staycation Scavenger Hunt
If you have little ones, consider setting up a scavenger hunt around your city or neighborhood! Even if you think you live in Boringtown, USA, your city still likely has some unique history just waiting to be discovered. Do some Googling and see if you can find your town founder's house, maybe the first house built in your city, or even the oldest fire department. Pack some fun "road trip" snacks and drive around to these locations, teaching your kids about them as you go. You'll all return home with some new knowledge about, and perhaps a new appreciation for, your hometown. 
Harness Technology for some Hometown Fun 
If you've got an elementary or middle schooler at home, it's likely that they're obsessed with either Harry Potter or Pokémon (and maybe even both). Try the popular apps Pokémon GO and Harry Potter: Wizards Unite for a fun variation on a 'boring' walk around town. Now, you may feel like you're already in a constant battle over screen time, but why not take this opportunity to bond with your kids? Consider downloading one or both of those apps and taking your kids for a Pokémon or wizard hunting excursion during your staycation. Playing along with them might be your new favorite activity this summer, and it's certainly another fun activity on your staycation itinerary. 
While you may not get to take the vacation of your dreams this summer, there's still plenty you can do close to home. Happy travels!
Thanks for reading! To show how much we appreciate you, we're going to give you 16% off your next order. Just use code READER16 at checkout!
Hannah Smith is Joy Organics Director of Communications. She is driven by her passion for providing clear and accessible wellness and CBD education. In 2015, she received her BA in Media, Culture and the Arts from The King's College in New York City and before Joy Organics, worked as writer and photographer in the Middle East and North Africa. Her work has been featured on Forbes, Vice, Vox, Denver Post, and the Coloradoan.