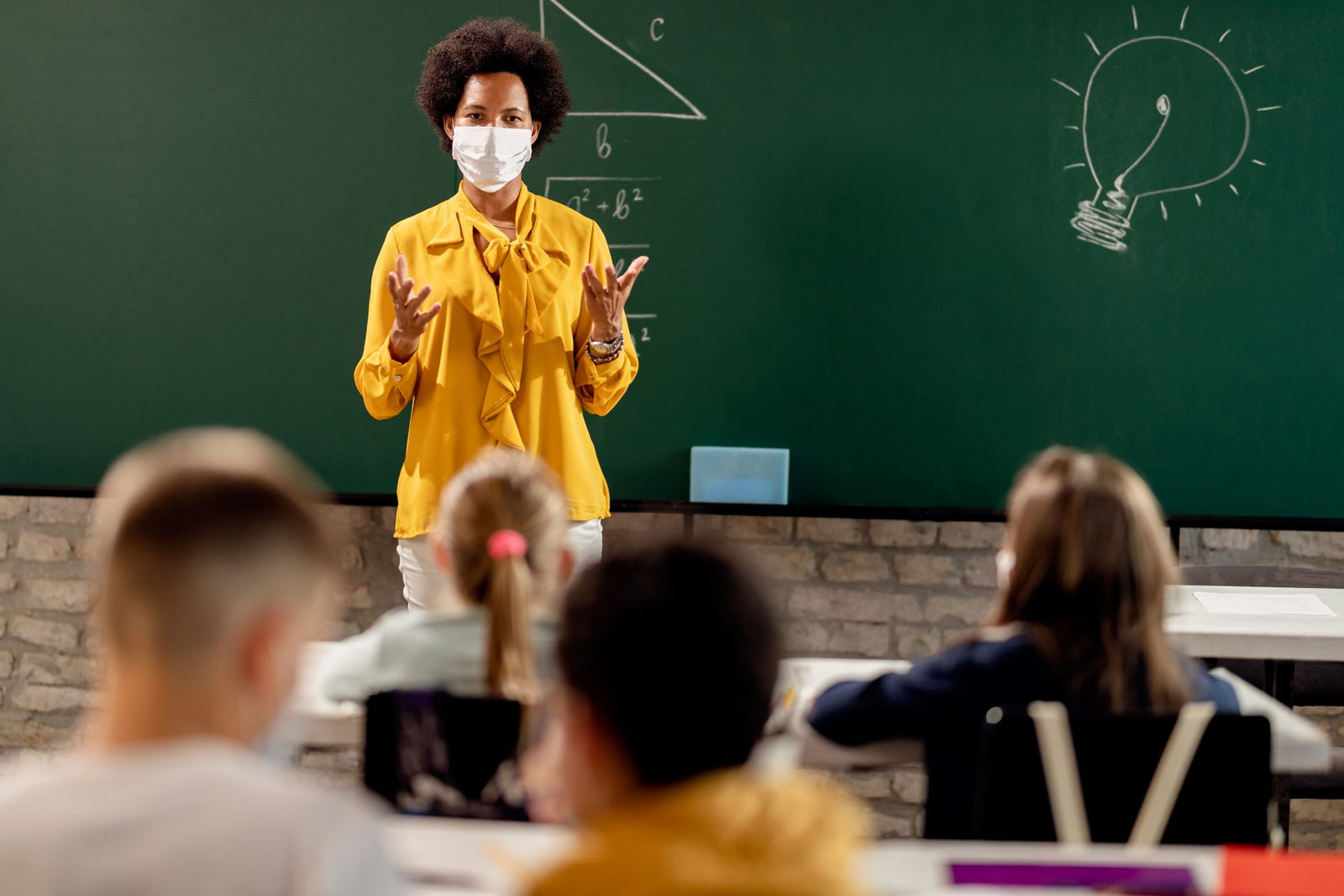 Teachers have always been a valued part of society for their role in nurturing, educating, and protecting our children. Now, more than ever, we have learned to appreciate teachers. This year, teachers have worn many hats, not only as educators but as IT support, therapists, and friends. They truly go above and beyond for their students. Now, it's time to say "thank you" by spreading some holiday cheer and showing our appreciation. Here are the five best CBD oil holiday gifts for teachers.
Joy Organics' USDA-Certified Organic Green Apple CBD Gummies
The days of bringing the teacher an apple are long gone; instead, give them an even tastier treat with Joy Organics' Green Apple CBD Gummies. These vegan treats are flavored with organic cane sugar, tapioca syrup, spirulina powder, and other natural ingredients.
While they're tasty, these premium CBD gummies are also effective for maintaining a healthy lifestyle. Each gummy contains exactly 10mg of CBD so that the teacher in your life can tailor their servings to meet their wellness goals.
Joy Organics' Tranquil Mint CBD Tincture
Leading a class (virtually and/or in person), dealing with internet and behavior issues, and coming up with lesson plans can be very stressful for our teachers. Help them find their inner peace with Joy Organics' Tranquil Mint CBD Tincture. 
These natural tinctures are made with phytocannabinoid-rich hemp extract, organic extra virgin olive oil, and peppermint essential oil. This 0.0% THC formula provides a broad spectrum of phytocannabinoids that improve their mood, cognitive function, and anxious behaviors. Plus, the peppermint essential oils are very refreshing for teachers who have to deal with mask breath all day long!
Joy Organics' CBD Softgels
Whether teaching students back in school or online, teachers' immune systems need all the support they can get. One of the easiest ways to cultivate wellness all year round is with Joy Organics' CBD Softgels.
These CBD softgels are a convenient way to get a daily serving of 10mg or 25mg of CBD oil every day. This general wellness booster can boost your teacher's mood and support healthy joints and skin. That way, they'll have the confidence, comfort, and clarity to shape the future!
Joy Organics' Self-Care Bundle
Nothing says "thank you" than a self-care care package. Okay, one infused with CBD products says "thank you" a little louder! Give the ultimate pampering gift to your teacher with Joy Organics' Self-Care Bundle.
This wellness package contains three of Joy Organics' most popular items. Allow your teacher to provide targeted relief to joints and bones from typing or sitting all day with Joy Organics' CBD Salve Stick.
Allow them to unwind after a long day of teaching with Joy Organics' CBD Bath Bombs. Lastly, this care package also includes the perfect post-bath moisturizer, with the super-hydrating Joy Organics' CBD Cream. You'll get an A+ in gift-giving!
Hannah Smith is Joy Organics Director of Communications. She is driven by her passion for providing clear and accessible wellness and CBD education. In 2015, she received her BA in Media, Culture and the Arts from The King's College in New York City and before Joy Organics, worked as writer and photographer in the Middle East and North Africa. Her work has been featured on Forbes, Vice, Vox, Denver Post, and the Coloradoan.