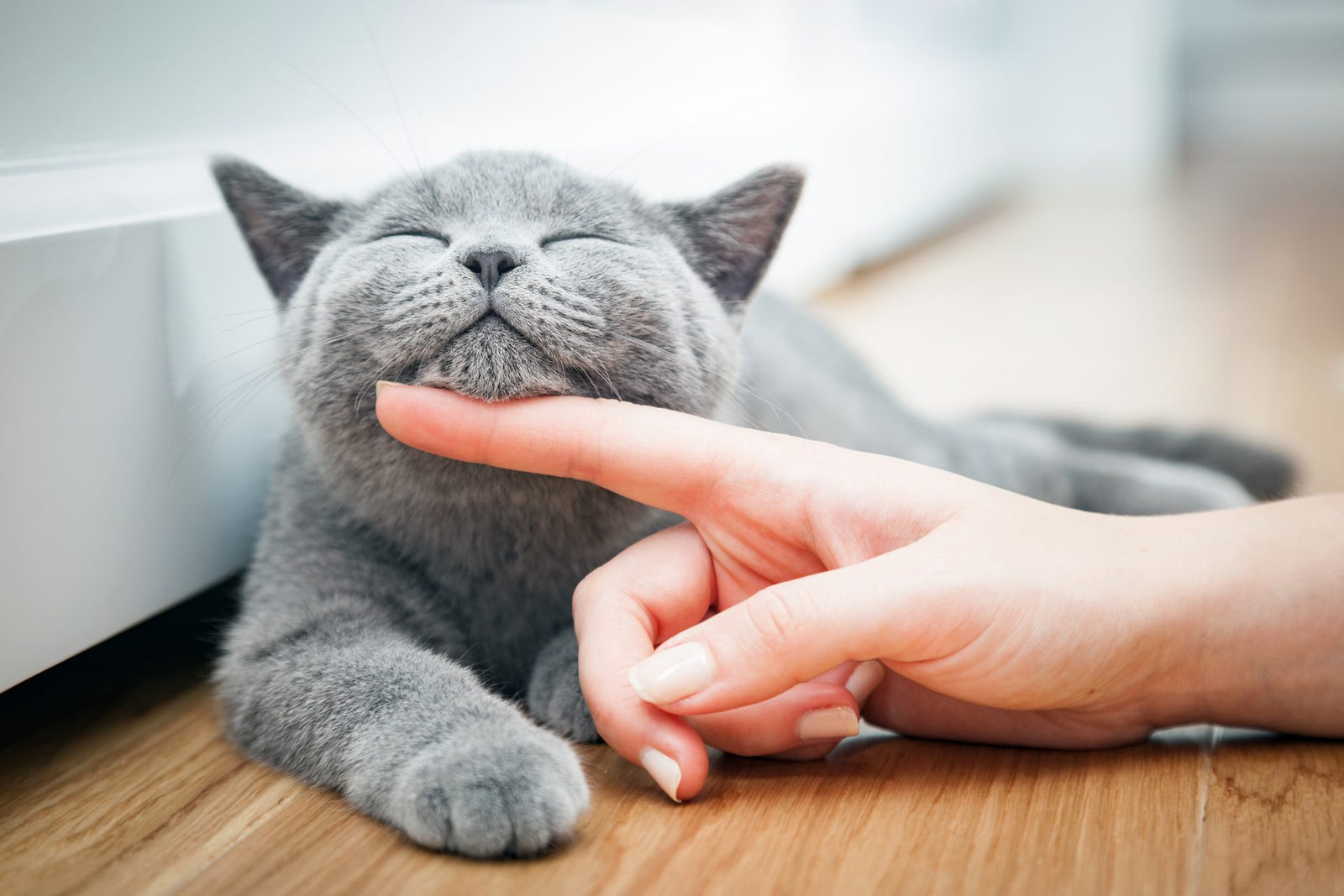 A bond between human and cat is extraordinary. While dogs are the pets usually known for their loyalty as "man's best friend," cats sometimes get a bad rep for their relationships with humans. However, cats remain fiercely loyal to their humans. Our fur babies deserve the best care possible, especially as they age. That's why cat owners all over the globe are starting to use CBD for cats. 
CBD oil for cats is an excellent way to help stressed kitties who claw the furniture when you leave, soothe a yowling middle-aged cat who has trouble sleeping at night, or ease the discomfort of your elder loved one. Here's everything you need to know about giving CBD oil to your cat.
What is CBD Oil for Cats?
CBD oil for cats is not much different than CBD for humans. The oil itself is no different—the difference lies in how the CBD oil is used to create hemp products for cats. 
The Cannabis sativa plant produces over 100 molecules known as phytocannabinoids. CBD (cannabidiol) is one of the primary phytocannabinoids found in hemp.
Manufacturers extract the oil through various means. Most reputable companies will use pressurized carbon dioxide (CO2 extraction). 
When pressure is applied to the hemp flowers, they release phytocannabinoids. These powerful compounds are isolated and then used to create hemp extract. 
This exact hemp extract can be used for human products like CBD topicals and CBD softgels. However, they're also used to create CBD cat treats and CBD tinctures. 
Why Would I Give CBD Oil to My Cat? 
We don't realize how much we have in common with our four-legged friends. They're known to chow down on the same tuna you'd eat in a sandwich, or eat kibble with turkey and lentil. 
Our pets can also experience many of the same emotions as we do. They can mourn the loss of other household pets or fear abandonment when you go away on a long weekend. 
Cats can also be prescribed human medications, such as amoxicillin for infections or prednisone for inflammation. So, what's so strange about CBD oil for cats?
How Does CBD Oil for Cats Work?
Our kitties have the same major organs and internal systems as humans. Their body is equipped with cannabinoid receptors within close vicinity of major organs. The role of cannabinoid receptors is to maintain homeostasis (balance) throughout the system. 
Cannabinoid receptors gauge potential threats, such as a virus, cancer cell, or toxin. They send electrical impulses that report findings back to the brain.
In turn, the body produces endocannabinoids. The continuous communication throughout the body is known as the endocannabinoid system. 
Our (and our cats') endocannabinoid system influences so many vital factors, including:
Sleep patterns
Mood
Appetite
Skin health
And more…
There are only so many endocannabinoids the body can produce to fight off all these factors. However, research suggests that phytocannabinoids act like endocannabinoids. Therefore, CBD oil can help return balance to the areas in which your cat is experiencing discomfort. 
Will CBD Oil Get My Cat High?
Under the Farm Bill, agriculture hemp cannot exceed 0.3% 9-delta tetrahydrocannabinol (THC). THC is the phytocannabinoid responsible for the psychoactive effects of marijuana. Since hemp has low levels of THC, your cat shouldn't experience a mind-altering experience. 
According to one of the top CBD oil for cat retailers, Holistapet, animals have more sensitive endocannabinoid systems. That makes sense—after all, cats have a heightened sense of smell, sound, and sight, too!
Marijuana for cats is dangerous. As explained by another leading cat hemp extract company, Ananda Pets, cats exposed to THC "find it disorienting and frightening, and may even experience low blood pressure, anxiety, aggression, lethargy, difficulty walking, and incontinence."
CBD Isolate vs Full Spectrum vs Broad Spectrum CBD Oil for Cats 
There are many ways CBD oil is made and repurposed in cat products. If you have concerns about phytocannabinoids negatively interacting with your cat, you can try products made with CBD isolate, which is pure CBD—free of any other phytocannabinoids. These formulas may be enough for your cat's wellness routine. 
As we mentioned, there are over 100 phytocannabinoids. They all play a role in the overall benefits of CBD oil for cats. Phytocannabinoids create a synergistic outcome known as the entourage effect. When combined, your cat can experience even more benefits from its oil.
Whenever you see "full spectrum" on a label, it means there is 0.3% THC or less in the formula. We understand if you're a bit apprehensive. That's why we offer broad spectrum CBD tinctures for pets.
Joy Organics' CBD Tinctures for Pets are 0.0% THC. However, they include other phytocannabinoids naturally found in hemp. Therefore, these products promote the entourage effect without any concern of a THC overdose.
CBD Oil Benefits for Cats
There's a bit of a pattern arising here. Many of the same benefits of CBD for humans can be experienced for cats. Here are some of the positive effects of CBD for cats. 
Stress Relief
You are your pet's whole world. When that world changes, your cat might experience anxiety; for instance, if your cat is new to your home, if they get sick, or if your cat is a rescue with a history of abuse.
Stress in cats doesn't always manifest as obvious fear. Some might claw up the carpet when you're not around. Others might cower under the bed when company comes over. Wetting the floor, food strikes, and yowling can also be stressed cat behavior.
CBD animal studies have shown this phytocannabinoid modulates:
CB1 Receptors
TRPV1 Receptors
5-HT1A Receptors
CB1 receptors are primarily in the brain. They help regulate mood and sleep patterns, which influences anxiety. Meanwhile, TRPV1 receptors help modulate anxious behavior.
Lastly, 5-HT1A Receptors are responsible for serotonin production. Serotonin regulates many functions, including focus, mood, and appetite. 
Aggression Control 
Some of us have some feisty felines. Think about how humans act aggressively—we get anxious, flustered, and fearful. Those are the same symptoms we just covered. 
Some cats are protective of their owners. Others just like space. Either way, CBD oil relaxes your cat, so it doesn't get aggressive toward company.
Help with Sleep 
Have you had a cat keep you up all night from yowling? Sometimes they're just lonely. Other times, they might be having trouble sleeping.
CBD helps your cat naturally achieve deeper sleep. Phytocannabinoids calm excited brain cells. Now, your cat can get some rest…and so can you!
Nutrition 
CBD is a fat-based molecule. Therefore, CBD oil is rich in healthy fats that are essential for repairing your cat's digestive tract. This is especially important as your cat ages. 
Many mass-manufactured cat foods are rich in gluten, corn, and other fillers, which can cause long-term inflammation in your cat's gut. 
Unfortunately, your cat can't communicate the discomfort as a human can. So, they continue this cycle of eating inflammatory foods throughout their life.
Hemp is also a complete protein, containing all the amino acids your cat needs to build healthy cells throughout the body.
An adequate balance of omega-3 and omega-6 fatty acids is essential for a healthy cat. Providing your cat with efficient protein will stop flaky skin, shedding hair, or dull coats. 
Joint and Muscle Support
Eating inflammatory foods isn't the only issue plaguing your cat's health. Older cats might start to experience achy joints and muscles.
CBD oil can help support healthy muscles and joints, so your cat is less hesitant to jump up next to you on the couch. In fact, some brands have already released CBD topicals for cats so you can provide targeted support for your kitty.
Types of CBD Cat Products 
CBD products for pets are popping up in pet stores, CBD shops, and online retailers. These items are getting just as innovative as their human counterparts. Here are the most popular products containing CBD oil for cats on the market.
CBD Cat Treats 
Cats love their treats. They love them even more when the treats help them feel like a kitten again. 
Just because hemp is involved doesn't mean the treat is healthy. These products can be littered with artificial ingredients and inflammatory agents. Make sure you buy organic and read the labels carefully. 
CBD Cat Tinctures 
CBD tinctures for cats are hemp extract drops. The phytocannabinoids are mixed with an edible, healthy fat. Manufacturers typically use extra virgin olive oil or medium-chain triglyceride (MCT) oil. 
Draw up a serving through the dropper and place it into your cat's mouth. Otherwise, you can integrate the drops with their wet food or to add some moisture to dry food.
CBD Cat Topicals
You're going to pet your cat anyway—might as well rub in a CBD topical while you're at it!
CBD topicals for cats combine hemp extract with other common skincare moisturizers. Be sure to start with a small serving at first. You want to see how your cat's skin reacts to the CBD and other product ingredients.
Which CBD Product for Cats is Best?
Each CBD cat product has pros and cons because they were created with specific intentions in mind. Depending on your intended usage and targeted concern, they can each provide a robust wellness regimen for your cat.
CBD cat treats are excellent for those who are new to giving CBD to their pets. They're already portioned to a safe serving of CBD. Tinctures for cats give you the ability to cater the serving of CBD to your specific cat.
As far as taste goes, cats already love treats! They shouldn't fuss as they might if you were to stick a tincture dropper into their mouth.
With that said, tinctures are faster acting. When your cat consumes a treat, the snack must get broken down by their digestive tract. Then, the phytocannabinoids get released into the system.
This method of CBD intake provides extended relief because their body keeps processing new phytocannabinoids. Since this process takes a while, some phytocannabinoids might get destroyed by stomach acids.
CBD pet tinctures are applied and absorbed in the mouth. Your pet should feel results within 15 to 30 minutes. However, they will metabolize the CBD quicker than they would be digesting treats.
Administering CBD pet tinctures can be more challenging than treats. Some animals find the earthy flavor of hemp too off-putting in drop form. 
Add the oil to some food. This method might not yield as quick results as applying the tincture directly to their mouth. However, they'll still experience the benefits.
Lastly, CBD topicals for cats is an entirely different experience. Your cat's skin has cannabinoid receptors. So, CBD topicals allow you to provide localized care to your kitten.
What Type of CBD Product is Best for My Cat?
The CBD oil industry has no shortage of pet products. Finding high-quality products that meet your cat's needs might be confusing. Here are the best CBD cat products for your feline.
Best CBD Isolate Cat Treat
It's important to get your cat a treat with as little harmful ingredients as possible. We love American Green Organic CBD Tuna Flavored Cat Treats. 
These delectable treats are made with organic ingredients your cat will love, such as tuna, eggs and extra virgin olive oil. Each treat contains 1mg of CBD isolate. 
Best Broad Spectrum CBD Cat Treat
HolistaPet CBD Cat Treats are the top broad spectrum CBD cat treats in the world. Their salmon-flavored bites boast 2mg of hemp extract and a ton of flavor that your cats will love.
They have no fillers and no allergens. Plus, these treats are 0.0% THC. So, your cat gets the entourage effect without the side effects. 
Best CBD Isolate Cat Tinctures
If you have a picky cat, have them try out Vita Terra CBD Oil for Pets: Salmon. This product is formulated with wild Alaskan salmon oil and further enriched with MCT oil that aids in the absorption of phytocannabinoids. With three simple ingredients (CBD isolate, MCT oil and wild Alaskan salmon oil), your cat will have the omega-3s necessary for shiny fur and spry joints.
Best Broad Spectrum CBD Cat Tinctures
Joy Organics' CBD Oil Tinctures for Pets gives your pet the broad spectrum backup it needs to live a healthy and happy life. This simple formula contains phytocannabinoid-rich hemp extract and organic extra virgin olive oil. Your cat will lick it straight from the dropper or love it on top of a chicken wet food entree. 
At Joy Organics, we used nanoemulsion technology to make the smallest CBD particles in the industry. Therefore, your cat will absorb more CBD and experience maximum benefits with our tinctures. 
Best CBD Isolate Topical for Cats
Want a simple spritzer that you can quickly apply to your fidgety kitty? Try out Pana Pet CBD Feline Relief.
This CBD topical is formulated with CBD isolate. Just place a couple of pumps behind their ears, and they should experience the benefits of CBD.
Best Full Spectrum Topical for Cats
Petabis Organics has a potent full spectrum topical that will help your cat maintain an active lifestyle. Their simple formula combines full spectrum hemp extract with coconut oil to make an omega-rich topical. 
This product has no essential oils or fragrances. It's safe if your cat licks it off. In fact, they'll still experience the benefits as if they were consuming a CBD edible.
Is CBD Right for Your Cat?
There need to be more studies about the use of CBD for cats. However, preliminary research is beyond promising for the future of hemp products for kitties. 
What we do know is that cats have an endocannabinoid system and can experience relief from CBD like their human counterparts. However, some cats are more sensitive to CBD than others. It's important you start off with low servings and work your way up.
Also, be sure to talk to your vet before making any changes to your cat's routine. Your cat can't speak for themselves. Sometimes they need a professional to do it on their behalf.
Hannah Smith is Joy Organics Director of Communications. She is driven by her passion for providing clear and accessible wellness and CBD education. In 2015, she received her BA in Media, Culture and the Arts from The King's College in New York City and before Joy Organics, worked as writer and photographer in the Middle East and North Africa. Her work has been featured on Forbes, Vice, Vox, Denver Post, and the Coloradoan.