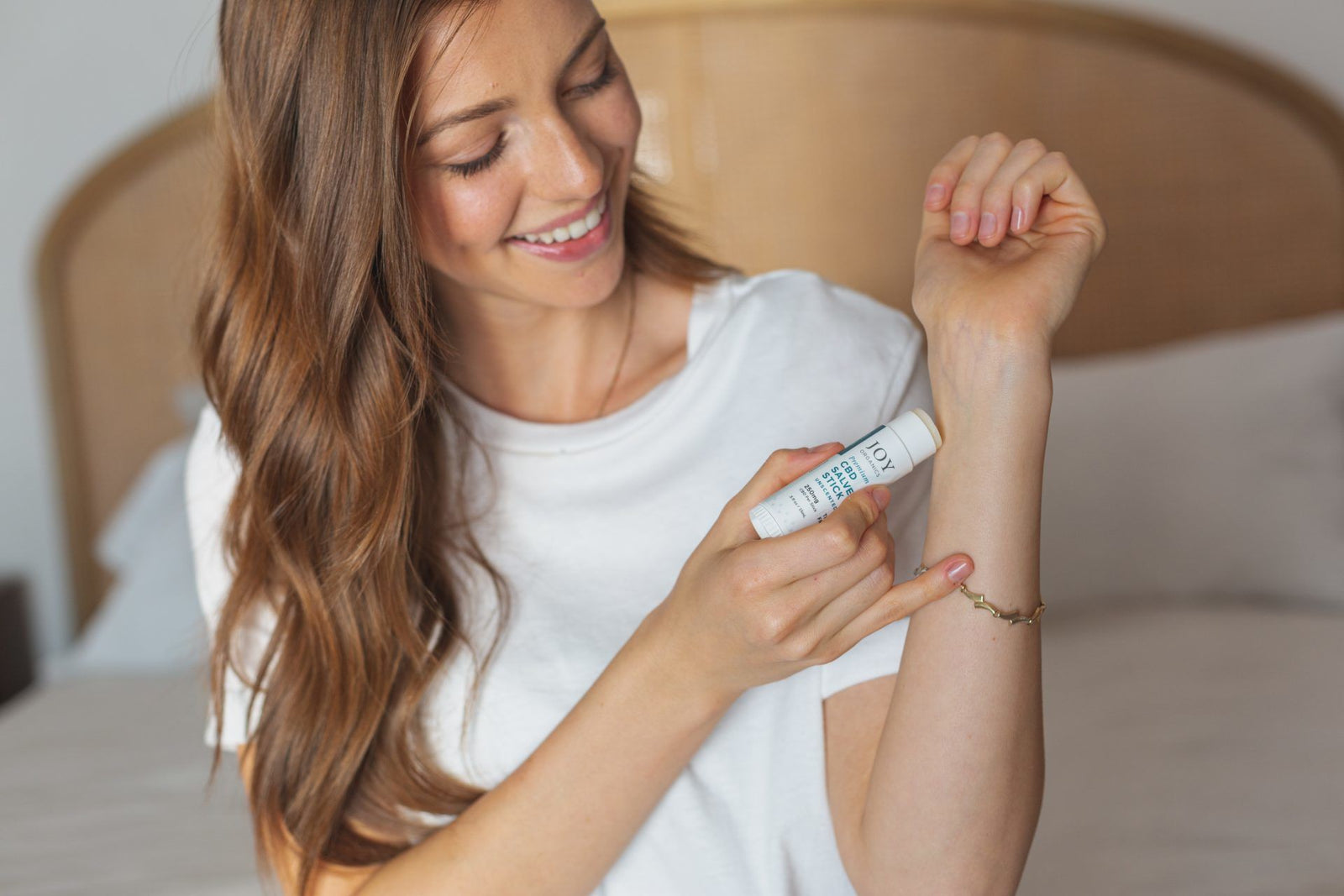 CBD lotions, balms, creams, serums and salves haven't just become an industry trend, CBD topicals have become an industry standard. CBD skincare is taking the industry by storm and is only projected to keep getting bigger. 
The past year was a big year for a lot of things, CBD skincare included. The use of CBD skincare/beauty topicals increased tremendously in 2020, something leading CBD and cannabis consumer insight company the Brightfield Group attributes to the increasing "at-home self-care movement" that occurred when spas and salons were forced to close during the pandemic.  
Even before the pandemic, though, the CBD topicals market was booming. In 2019, the sales of CBD topicals in the U.S. surpassed $703 million. Some analysts suggest that by 2026, global sales of CBD will reach almost $3.5 billion.
CBD topicals are certainly trending, but are they here to stay? 
Considering the tremendous growth of the CBD market in recent years, which shows no signs of slowing down anytime soon, it's safe to say that CBD topicals are far more than a fad. With increasing research that suggests CBD to be a boon for healthy-looking skin, CBD topicals are likely here to stay. 
The two most popular reasons people use CBD topicals are to promote skin health and to support healthy muscles and joints. With the CBD skincare market skyrocketing, these topicals must be doing something right. 
CBD topicals are believed to support skin, muscles and joints due to the way CBD influences the skin's endocannabinoid system (ECS). Yes, the skin contains its own ECS. It's suggested the primary function of the skin's ECS is to control the growth, maturation, and death of skin cells. 
Skin cells are brimming with cannabinoid receptors, with large concentrations of CB2 receptors found in oil-producing sebaceous glands. Both endocannabinoids (anandamide and 2AG) are found in sebaceous glands and hair follicles. The skin's ECS really is a fully functioning physiological system that's not only a primary factor in skin health, but also in maintaining the delicate balance of skin homeostasis.
Seeing that CBD is suggested to have huge potential for supporting the ECS, it makes sense that CBD topicals are becoming so popular. 
With preliminary research pointing to the potential of cannabinoids to support the body's ability to defend against a variety of different skin conditions, CBD has become one of the biggest buzzwords in the beauty industry. CBD is now an ingredient in almost every category of topical personal care products. Think body lotion designed for dry skin, salves and creams used to support sore muscles and joints, revitalizing facial serums, relaxing bath bombs, facial masks, and much, much more. CBD topicals might be trendy, but they also just might be here to stay. The CBD topicals market is projected to skyrocket over the next few years, after all. As people continue to discover the benefits of CBD topicals for themselves and cannabis research increases, we could see CBD become a classic beauty standard for sensational skincare. 
Hannah Smith is Joy Organics Director of Communications. She is driven by her passion for providing clear and accessible wellness and CBD education. In 2015, she received her BA in Media, Culture and the Arts from The King's College in New York City and before Joy Organics, worked as writer and photographer in the Middle East and North Africa. Her work has been featured on Forbes, Vice, Vox, Denver Post, and the Coloradoan.