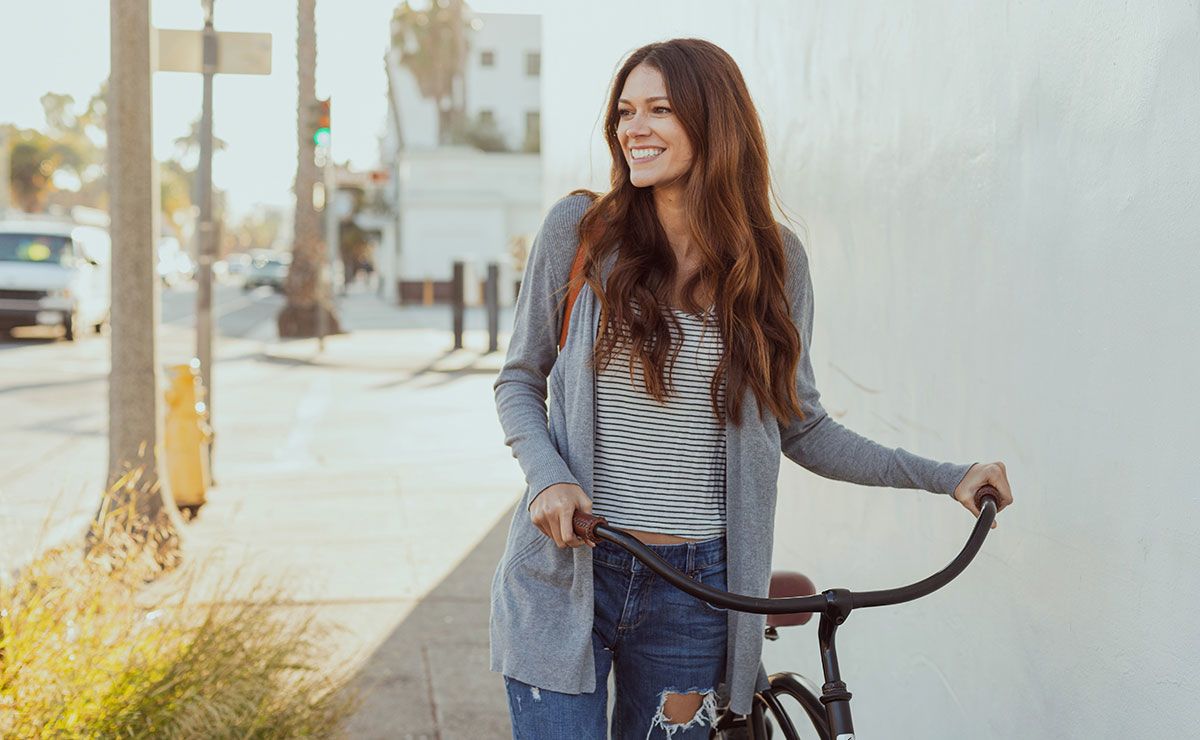 Spring is in the air! That means pollen is, too. Over 50 million people are affected each year by seasonal allergies. For some, the symptoms of seasonal allergies could really put a damper on this beautiful time of the year. So, here are some tips to support your body during allergy season.
Exercise 
Physical activity is an excellent way to strengthen your immune system naturally. Exercise increases blood flow throughout the body. 
Increased blood flow assists pollen and other toxins to our kidneys and pores, so we can eliminate these irritants through bodily fluids, including a good workout sweat! 
Nasal Cleanses
Pet dander, pollen, and dust can clog up the sinuses. This build-up in our mucus can make breathing challenging during allergy season. 
Nasal cleanses are an all-natural way to clear the passages. The Food and Drug Administration suggests using a neti-pot with iodine-free salt and distilled, or previously-boiled, water. 
Do not use unboiled tap water in a neti-pot. There might be trace levels of bacteria in the water that your stomach acid would kill if you drink it, but your nose cannot. Make sure the water is boiled and completely cooled before use. 
Diffuse Essential Oils 
Seasonal allergies cause a lot of nasal, throat, and chest congestion. We inhale contaminants in the atmosphere that cause these internal traffic jams. Break up this congestion by inhaling beneficial plant compounds found in essential oils. 
Essential oils contain aromatic chemicals known as terpenes, which stimulate our olfactory system. Inhaling essential oils gives your brain direct access to the terpenes that help relax the body. 
Some of the best essential oils for seasonal allergies include:
Eucalyptus
Tea Tree Oil
Chamomile
Peppermint
Lavender
A great way to support your body during allergy season is to add essential oils to a warm bath. Joy Organics' CBD Bath Bombs contain lavender essential oil, which is one of the most popular essential oils to use during allergy season. 
This formula also boasts 25mg of broad spectrum hemp extract that promotes relaxation and organic cocoa seed butter that soothes dry skin caused by seasonal allergies. 
Cut Out Dietary Allergens
Sometimes pollen isn't the main culprit behind your allergies. According to the Asthma and Allergy Foundation of America, it's very common for people to have more than one allergy type. So, if you have an unknown food allergy, it can be amplifying your seasonal allergies. 
When you feel allergy symptoms festering, try cutting back on the most common food allergens:
Gluten (Bread, Wheat, Pasta)
Dairy (Milk, Cheese)
Refined Sugars (Baked Goods, White Sugar, Soda)
Certain Oils (Vegetable, Canola)
Processed Foods (Deli Meats, TV Dinners)
Give your body a spring cleaning. Try an Elimination Diet this spring to help give your body a reset. 
Steam
Steam is an inexpensive way to support your body during allergy season. Boil some water and pour it into a bowl. 
Sit with your face directly over the steaming water with a towel draped over your head. You can also add essential oils to the water to help clear congestion. 
When you're not steaming your face, drink some tea. Inhale the steam from your hot water. Also, try some CBD tea to help maintain your wellness. 
Air Purifier
According to the Environmental Protection Agency (EPA), the average American spends 90% of their days indoors. We are constantly breathing in stagnant air that carries potential allergens. 
While it might sound counterproductive during allergy season, consider opening your window at least ten minutes per day. Get some fresh air circulating. Then, make sure you close the window tightly to prevent more allergens from entering the home. 
Meanwhile, run an air purifier with at least a HEPA filter. HEPA will capture large particles in the air, such as pollen and dust.
If you have the resources, consider getting an air purifier that also has a carbon filter. Carbon will catch smaller allergens and toxins, such as bacteria and mold.  
Wear a Mask 
As we've learned during the pandemic, wearing a mask can reduce the risk of inhaling potential bodily threats. This ideology also works for pollen. 
In the past, it may have seemed taboo to wear a mask in public. Now, it's the new normal. Even after we persevere through COVID-19, don't feel uncomfortable wearing a mask in public, especially during allergy season.
You've been stuck inside all winter. Don't let seasonal allergies cause you to hibernate all spring, too. Use these tips to help support your body all allergy season long! 
Hannah Smith is Joy Organics Director of Communications. She is driven by her passion for providing clear and accessible wellness and CBD education. In 2015, she received her BA in Media, Culture and the Arts from The King's College in New York City and before Joy Organics, worked as writer and photographer in the Middle East and North Africa. Her work has been featured on Forbes, Vice, Vox, Denver Post, and the Coloradoan.