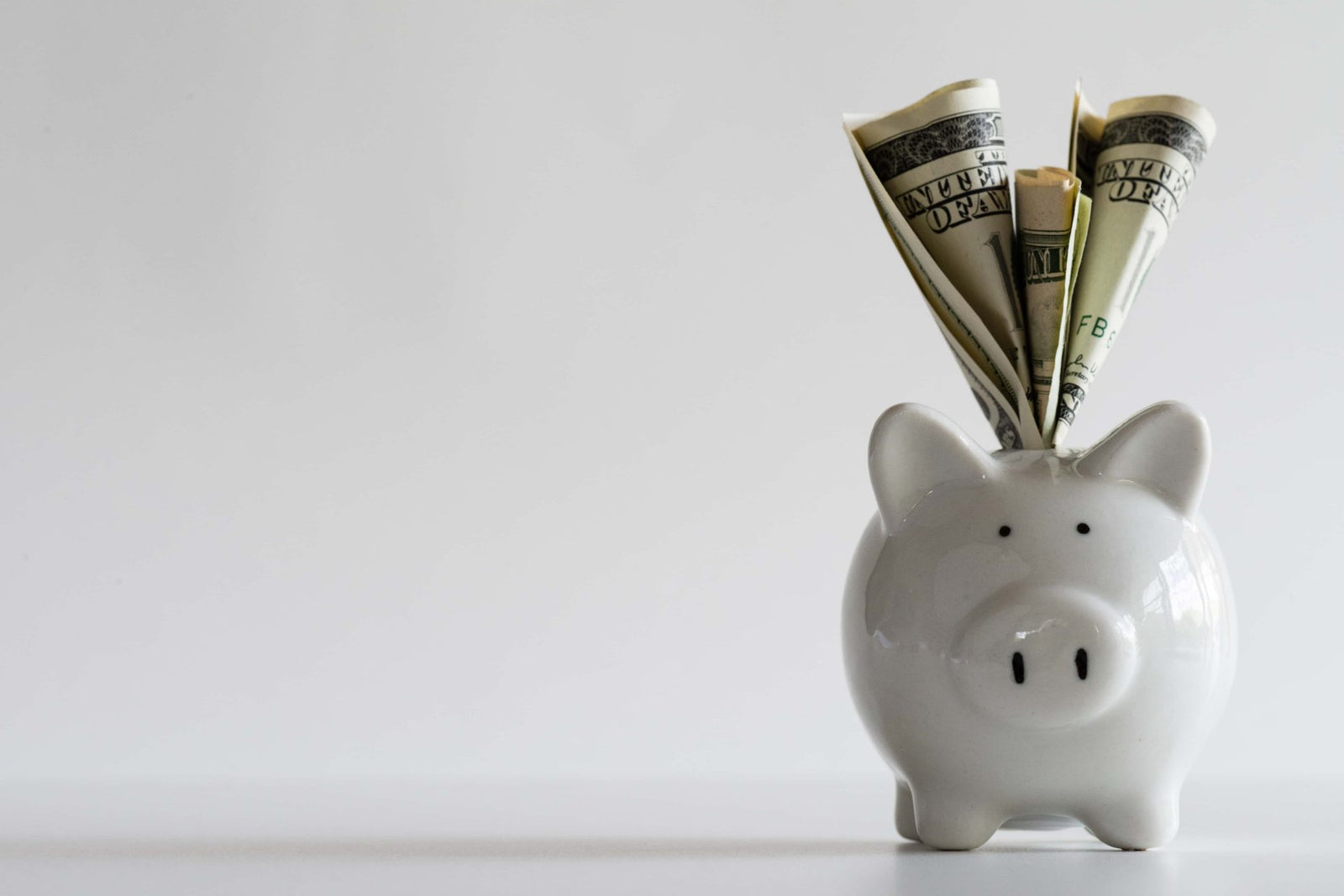 Curious How You Can Make Money in with Cannabis, CBD, or Medical Marijuana?
Talk to one of our B2B CBD Experts right now: 
You'd have to be hiding under a rock not to notice that the North American cannabis industry is on fire. Not since the Gold Rush has there been an industry that has attracted as much attention from the average U.S. citizen hoping to cash in on a golden opportunity — or, in this case, a green opportunity.
So, how to make money selling weed legally? How can you get in on this Green Rush? The possibilities are only limited by your creativity. In order to stimulate your imagination, here are 33 ways for people to make money in the cannabis industry right now.
Here Are 33 Ideas for Making Money in the Cannabis, CBD and Medical Marijuana Industry
Advertise Affiliate Programs

 

— This is probably the simplest way to generate income in the cannabis industry. Find companies that offer commissions for sending traffic to their site, then find or create advertising channels to send them traffic. Once you set up a successful, recurring, online ad campaign, it can earn you money in your sleep.

Create a Brand 

— If you're curious how to make money with weed, how about creating a brand of your own? Many companies that produce CBD products offer

 

white label

 

services, which means they'll put your logo on their products. A successful brand can make you rich, but it takes time and skill.

Create Cannabis-Related Content

 

— Cannabis is very popular and growing quickly. You could try your hand at creating some kind of content that you can sell, such as a "how to" book, educational videos, etc.

Start a Media Outlet 

— Cannabis companies need places to advertise in order to reach their potential customers. How about starting a website, podcast or a video channel on YouTube? This is a full-time job if you do it right.

Caregiver

 

— Knowledgeable about the medicinal uses of cannabis? You could

 

become a caregiver. These people help medical marijuana patients procure and sometimes administer the right medicine for their medical condition. In some states, this will require that you are licensed by the state.

Independent Sales Rep/Broker

 

— With so many cannabis shops opening up, there are tons of opportunities in sales and wholesale brokering. Find a company with good products and get out there and rep them. The commissions on wholesale goods and supplies can be quite lucrative.

Sell Growing Gear/Supplies

 

— Along with the explosion of home growers in the U.S. is also an explosion in sales of growing equipment and supplies. You could open a brick-and-mortar shop or just sell online.

Invent Something

 

— If you're wondering how to make money in the weed industry and have creative ideas, a great invention can make you rich – whether it be a consumer product such as a new vaporizer method or a tool for growing or manufacturing of some kind.

Cannabis Reporter

 

— Almost all news outlets are now reporting on the cannabis industry, medical marijuana, cannabis lifestyles and so on. Become an expert in one of these areas and you'll probably get plenty of work as a freelance reporter.

Cannabis Blogger

 

— Many cannabis product companies need bloggers to create content for their blogs in order to attract potential customers. Blog writing can be much more creative than reporting.

Start a Dispensary

 

— With all of the regulatory hurdles, this is probably one of the more complicated ways to make money in the cannabis industry, but it can be done if you've got the money, time and patience to work through all the obstacles.

Open a Headshop

 

— It's much easier to open a shop that sells gear and clothing to cannabis consumers than it is to open a shop that sells cannabis, and it can be just as lucrative if you excel at operating a retail chain.

Develop Business Software

 

— Good cannabis-focused business software is hard to find. If you're a programming genius with intimate knowledge of the industry, you might find the cannabiz a great niche for your services.

Develop an App

 

— Develop a great cannabis-related app and you might find millions of cannabis consumers downloading it. Apps make money either by selling the app itself, selling something within the app or selling advertising on the app.

Become a Grower 

— Curious how to make money selling weed legally, have a green thumb, and a

 

passion for growing cannabis? Depending on which state you live in, you might be able to start yourself a nice little cannabis farm. But as with a shop, you'll have to negotiate your state's regulatory system.


Open a Cannabis Lab

 

— All states require some level of lab testing to assure that cannabis products are free of pesticides, molds and other toxins. Cannabis labs will be very busy for a long time to come.

Open an Extraction Facility

 

— Got a knack for chemistry? How about setting up a cannabis oil extraction facility. Many growers only want to focus on growing and thus farm out extraction to folks like you. This may require an extensive investment in machinery.

Become a Cannabis Doctor 

— If you're a doctor, you might consider becoming a

 

certified cannabis doctor. Many states require all doctors who write a recommendation for medical marijuana to be certified by the state.

Open a "Bud'n'Breakfast" Inn

 

— Although you can't sell cannabis at an inn in most cases, you can allow guests to bring and consume their own cannabis. Some states also allow businesses to "gift" cannabis.

Start a Social Club 

— A few states will allow social consumption clubs. This is a place where people can get together and enjoy consuming cannabis in a social setting. You'll need to check your state and local laws for sure.

Promote Cannabis Events 

— Many cannabis consumers are looking for fun and exciting events to attend to share their love for cannabis. You could start small with a social gathering or you could go big and promote a major concert event.

Create a Mail Order Company 

— These days it's a breeze to open an online store. There are all kinds of things that you could sell online, from pipes and vape pens to clothing to posters. Many makers of these products will also drop ship to your customers, saving you the hassle of running a warehouse and shipping facility.

Cannabis Graphics Designer

 

— If you've got a knack for graphic design, you'll find thousands of companies that need your services. Make yourself a portfolio of cannabis logos, ads, posters, etc. and get out there and mingle.

Cannabis Photographer/Videographer

 

— Just about all businesses these days need good photography and video services or stock photos and video clips. Get out there and shoot some grow operations, events, products, whatever you have a knack for and build yourself a portfolio and you'll likely find plenty of work.

Make Cannabis Gear

 

— Are you artsy-crafty? There are a lot of creative folks out there who are making a living producing hand-crafted gear, jewelry, clothing and other goods that appeal to cannabis consumers.

Financial Services

 

— Accountants, bookkeepers, insurance sales and other professional services are in high demand in this cannabis industry.

Real Estate Services

 

— Many states have restrictive laws when it comes to where a cannabis business can be located. You could become an expert in this area in a state that's booming and

 

help entrepreneurs locate their operations.

Cannabis Lawyer

 

— If you're a lawyer or thinking of becoming a lawyer, the cannabis business is a great place to focus your practice. Experts in cannabis law will be very, very busy for a long, long time.

Cannabis Business Consultant

 

— If you're looking for how to make money from weed and are a business consultant, you'll find that your services will be in high demand if you learn all about the cannabis industry. The number of entrepreneurs who would like to start cannabis companies is exploding.


Cultivation Consultant

 

— Know a lot about growing cannabis? Everyone from the citizen growing at home to the big cannabis producers needs great minds like yours.

Regulatory Consultant

 

— Starting a cannabis business can put you into treacherous waters. Cannabis entrepreneurs need consultants who are experts regarding the regulations in each state.

Invest In Cannabis Stocks

 

— Maybe you're busy with a full-time job but you'd like to find our how to make money with weed and cash in on this high-growth industry. How about

 

investing some of your earnings in cannabis stocks? Although stocks are falling now, they are expected to rise substantially in the coming years.

Trade Cannabis Stocks

 

— Day trading and swing trading are a lot more complicated than simply investing long-term. You really need to be educated in stock trading if you don't want to lose your shirt.
These are just some of the many ways that people are cashing in on this opportunity of a lifetime. Hopefully these ideas stimulate your creative juices and get you excited to get out there and make a name for yourself in the cannabiz. Keep in mind that if you focus on hemp CBD oil products you won't be subject to marijuana regulations, which can be maddening to navigate.
Again, the simplest ways to get your hands in the pie are affiliate sales and white labeling. All you have to do is advertise. Everything else — production, packaging, shipping — happens behind the scenes. And if you choose affiliate sales you don't even have to concern yourself with customer support. Good luck! We wish you great abundance in your career in cannabis.
Why Should I Join the Cannabis Industry?
If you have experienced the benefits of cannabis firsthand, it's hard not to become an advocate for hemp and marijuana products. You can cash in on that passion by becoming a member of the cannabis industry. The cannabis market is a multi-billion-dollar industry with career opportunities ranging from hemp farmers to bloggers to sales affiliates.
What Are the Best Ways to Make Money in the Cannabis Industry?
There are many opportunities to get in on the burgeoning success of the cannabis industry. For the least risk, consider joining an affiliate or white label program.
How Do I Become a CBD Affiliate?
You can earn 25% lifetime commissions by becoming a member of the Joy Organics Affiliate Program.
What Is the Difference between a CBD Affiliate and CBD White Label Program?
CBD affiliates sell products on behalf of already-established CBD companies. These representatives will earn a percentage of revenue shares for each product they sell. A white label program allows you to sell other brands' CBD products with your label on them. These programs would require you to purchase inventory ahead of time to rebrand with your company's label.
How Can I Use My Professional Skills in the Cannabis Industry?
The cannabis industry is like every other business in that it requires everything from marketing experts to graphic designers to front store employees. What makes it unique is that cannabis has different regulations than other businesses. The field is wide open to become the leading expert in marijuana tax laws, CBD real estate services, or cannabis stocks.
How to Make Money in the Cannabis Industry and Open a Dispensary?
Whether you're opening a CBD shop or medical marijuana dispensary, be aware of all local and federal cannabis laws. Each state has unique licensing and certification requirements. Contact an insurance agency and accountant who is familiar with cannabis laws for adequate coverage. Lastly, acquire funding, build a team, and scout a potential location for your business.
Thanks for reading! To show how much we appreciate you, we're going to give you 16% off your next order. Just use code READER16 at checkout!
Todd Smith is Joy Organics Chief Operations Officer and Co-founder. Before Joy Organics, he worked in the wellness and nutritional industry for over three decades and helped generate over 1 billion dollars in supplement sales. He has applied that knowledge and experience to empower over 1000 businesses through Joy Organics' partnership programs. Todd is also the author of a book, podcast, and blog titled Little Things Matter.