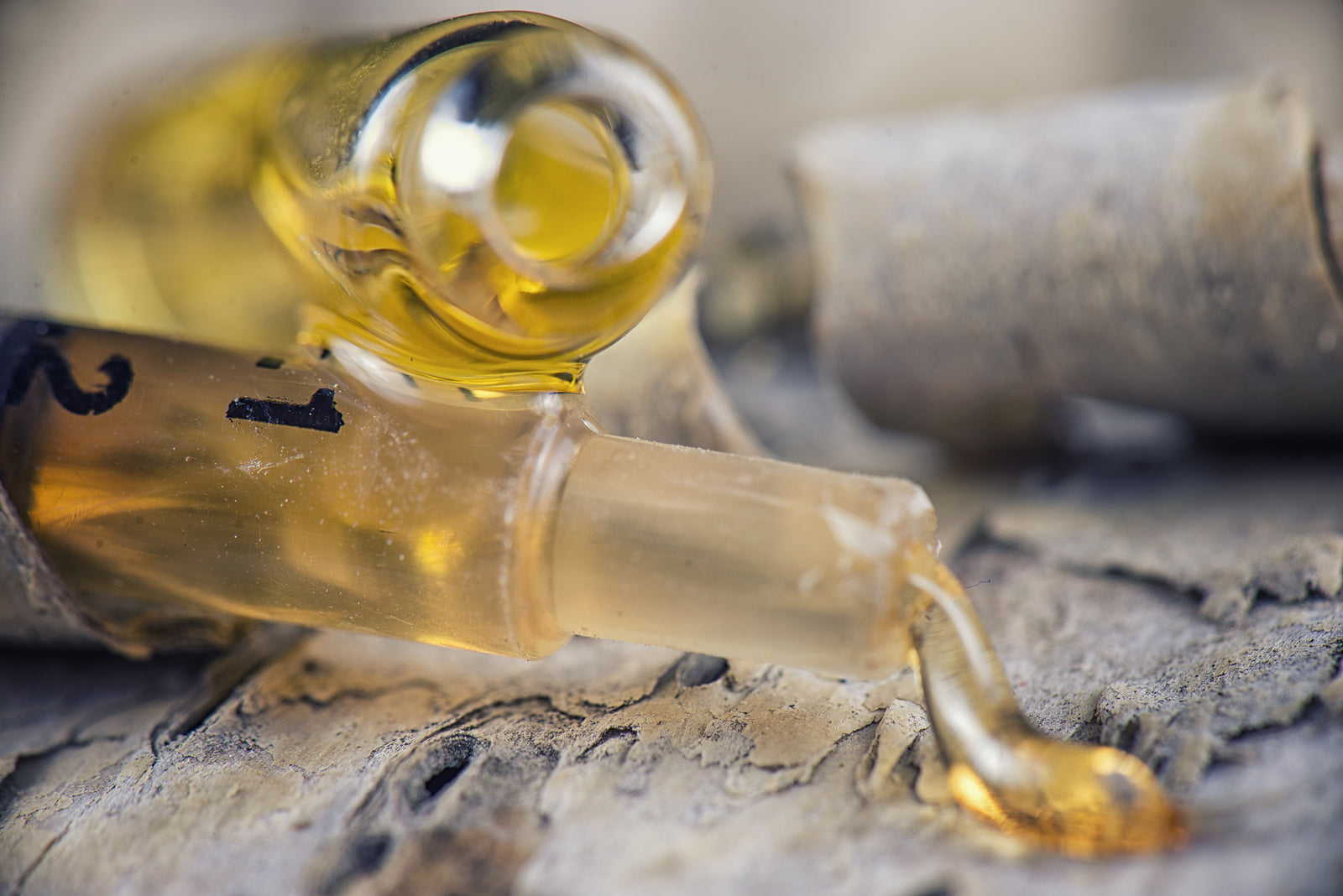 In 2017, several people in Utah became seriously ill from a poison outbreak linked to synthetic cannabinoids. Last spring, there were 56 reports of severe bleeding in Chicago and other areas across Illinois where synthetic cannabinoids were suspected to be the culprit. Two of these 56 people died in what a spokesperson for the Illinois Department of Public Health said was "the first time we've seen an outbreak of this magnitude in the area."
Last summer, similar stories were seen in Connecticut, where more than 70 people overdosed on synthetic marijuana. Just a month before this, there were some 300 synthetic cannabinoid overdoses in Washington, D.C. in a two-week period.
In short: you should never use synthetic CBD oil.
The Synthetic Cannabinoid Crisis
Experiencing adverse reactions to synthetic cannabinoids is nothing new. America is, if you will, in the midst of a synthetic cannabinoid crisis. The Centers for Disease Control and Prevention (CDC) has traced numerous outbreaks of synthetic cannabinoids poisoning across the country, in what has become a trend that continues to rise.
The Food and Drug Administration (FDA) released a statement in July of 2018, warning about the "significant health risks of contaminated illegal synthetic cannabinoid products" linking their use to "severe illnesses and deaths" in several cases over the past few months in various states across the country.
One version of synthetic cannabinoids is designed to mimic the effects of cannabis. It won't show up in a drug test, offering a viable alternative to individuals who want to get high, but for whatever reason can't have any THC in their system.
The poison outbreaks in Utah last winter, however, were a bit different. The individuals who became ill didn't purchase the synthetic cannabinoid commonly known as "K2" or "Spice." They bought what they believed was CBD. Rather than experiencing the wellness benefits associated with the non-psychoactive cannabinoid, they ended up in the emergency room instead.
Understanding the Dangers of Synthetic Cannabinoids
Synthetic cannabinoids first became available in the U.S. in 2008 and their use has since surged across the country. But synthetic cannabinoids are not the same thing as the cannabinoids that come from the natural plant — and they can be very, very dangerous.
According to the CDC, most synthetic cannabinoids are illegal at the federal level. To skirt around this issue, manufacturers of synthetic cannabinoids alter the chemical composition, which brings about new and "presumably legal" compounds.
Keeping track of the chemicals used in synthetic cannabinoids is difficult because manufacturers are constantly changing their chemical composition to stay "legal." Because the chemical composition of many synthetic cannabinoids in unknown and constantly changing, synthetic cannabinoid products can contain substances that have the potential to cause radically different effects than the user was hoping for.
In the case of overdoses reported in Illinois, the severe bleeding in over 50 people and two deaths was attributed to brodifacoum, a rat poison commonly sold in hardware stores that is a known anticoagulant and has been shown to cause brain damage. While this is the first known occurrence of rat poison found in synthetic cannabinoid products, how it got into these products remains a mystery.
There's been little research on exactly what synthetic cannabinoids do to the body. What is known, though, is that they're extremely dangerous. And unlike natural cannabinoids like THC and CBD, they've not only been shown to contain a myriad of negative side effects but are also known to be psychologically and physically addictive.
According to the CDC, some of the effects of synthetic cannabinoids include:
Neurological symptoms such as irritability, sleeplessness, dizziness, confusion, difficulty concentrating, incoordination, stroke and seizures.
Psychiatric symptoms such as violent behavior, delusions, hallucinations, psychosis and suicidal thoughts.
Physical symptoms such as hypertension, tachypnea, tachycardia, chest pain and heart attack, severe nausea and vomiting, kidney failure, rhabdomyolysis and death.
For those who don't have a severe reaction to synthetic cannabinoids the first time they use them and continue to use them for long periods of time, physical and psychological dependency has been known to develop.
Those who frequently use synthetic cannabinoids report symptoms like extreme anxiety, headache, trouble sleeping, sweating, nausea and vomiting.
If someone stops using them abruptly, they can expect to experience some very real withdrawal symptoms including seizures, rapid heart rate, difficulty breathing, heart palpitations and chest pain. The severity of withdrawal is determinate on how much a person used and how long they've been using.
Beware of Synthetic CBD: Synthetic Cannabinoids Aren't Just Made to Mimic the Effects of THC
With the increasing popularity of CBD, there are more "synthetic" versions of the cannabinoid finding its way into products all the time. While the FDA did approve a synthetic version of CBD known as Epidiolex, it's vital to understand that this isn't the same as the synthetic CBD sold on shelves at your local smoke shop.
Take the case of what went down in Utah last December. All the patients that experienced the poison outbreak had taken what they believed was cannabis oil that contained CBD, and many had purchased it at a local smoke shop. When lab tests of the products patients had used were performed, not one of the products contained CBD. Instead, they were a mix of synthetic cannabinoids and chemicals, including 4-cyano CUMYL-BUTINACA (4-CCB), which is actually a synthetic cannabinoid meant to imitate the effects of THC.
Eight out of the nine products tested that showed positive results for 4-CCB were branded under the name "Yolo CBD Oil." Out of the 52 reported poisoning cases, 33 of the individuals had taken Yolo CBD.
Roberta Horth is an officer with the CDC's Epidemic Intelligence Service and says, "Synthetic cannabinoids, such as 4-CCB, act on the same cannabinoid receptors as THC, but the effects of synthetic cannabinoids can be unpredictable and severe or even life-threatening. Based on reported side-effects of 4-CCB in case-patients, they appear to be more severe than THC. Fatalities following the use of 4-CCB have been reported in Europe."
While there haven't been any reports of synthetic CBD overdoses since then, this isn't a trend that's expected to end. It's been going on for over a decade with other synthetic cannabinoid products, and with CBD there aren't many regulations set in place. Basically, anyone can make synthetic CBD, slap a label on it and pass it off as the real thing.
A 2017 JAMA report showed that up to one-third of CBD products bought online might be labeled incorrectly. Horth says, "It is possible that other products could contain 4-CCB or other dangerous synthetic cannabinoids."
Just Say No: Never Use Synthetic CBD
The dangers of synthetic cannabinoids are very real, and extremely serious. Buying synthetic CBD isn't worth the risk. Take the 52 patients in Utah, 33 of whom were treated at the emergency room, for example.
There are countless imposters out there. The chemicals they're mixing and passing off as CBD oil could cost you your life. If you're interested in CBD, it's vital to ensure the products you purchase are made from premium grade CBD and lab tested — not a mixture of dangerous chemicals. Joy Organics can answer any questions you may have. Contact us today.
Thanks for reading! To show how much we appreciate you, we're going to give you 16% off your next order. Just use code READER16 at checkout!
Hannah Smith is Joy Organics Director of Communications. She is driven by her passion for providing clear and accessible wellness and CBD education. In 2015, she received her BA in Media, Culture and the Arts from The King's College in New York City and before Joy Organics, worked as writer and photographer in the Middle East and North Africa. Her work has been featured on Forbes, Vice, Vox, Denver Post, and the Coloradoan.