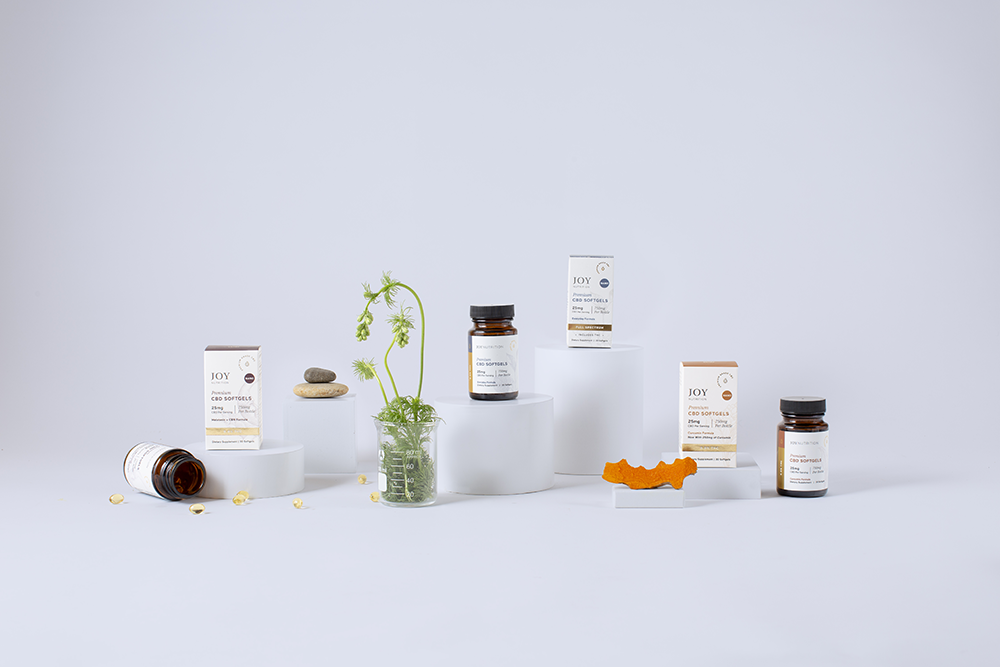 All that is good is bound to get watered down. Ancestors cooking over fire evolved into fast food and microwave meals. Quality metal cars used to last fifty years — now your plastic bumper is hanging on at the end of a five-year lease. This watered-down effect is inevitable for CBD products as well.
CBD products are expected to become a $2 billion industry by 2022. It's only natural for health and wellness companies to claim their stakes in the prize, but don't let that deter you from using CBD products. Like you can still get a good meal out and buy a decent car, you will always be able to find quality CBD products. You just need to know what to look out for. Here are 10 tips for choosing quality CBD products.
1. Check How the CBD Products Are Extracted
How CBD oil is extracted from the hemp plant will have an impact on the genetic makeup of the final product. To extract CBD oil, you must apply pressure to the plant. This will cause the trichomes to burst open. In turn, the plant will excrete its oils, which CBD oil companies will capture, bottle and sell. It's how these companies apply pressure to the plant that separates high-quality CBD products from low-quality CBD products.
If the CBD products are extracted by heat, that means butane was used in the process. The chemicals in butane will come into contact with the cannabinoids in the oil. Anytime aromatic chemicals come into contact, they will have a chemical reaction.
Chemical reactions alter the genetic profile of all compounds. Butane is a hazardous material. Even if it is distilled from the final product, the immediate interaction with the cannabinoids already diluted the quality of these CBD products.
Instead, look for companies that use other extraction methods such as CO2 or food-grade ethanol. These all-natural solvents will ensure that all the cannabinoids and terpenes remain intact without the use of foreign substances.
2. Check on Hemp Growing Standards
If you care about how your CBD products are extracted, then buying all natural should be a no-brainer. Ingesting butane molecules from a heat extraction is one thing. Taking products treated with pesticides is another.
Products made from low-quality hemp may have been exposed to foreign chemicals. These chemicals were designed to kill living creatures deemed pests to the farmer's crops. Toxic chemicals may have a negative impact on the wellness-promoting properties of items, including CBD products. In the case of hemp, it's even more detrimental — hemp has a unique ability to soak up everything in the soil around it.
3. Make Sure the CBD Products are Broad or Full Spectrum
When you are shopping for CBD products, you will notice two main varieties on the market — broad or full spectrum CBD and CBD isolate. There are over 100 cannabinoids in cannabis. Isolated CBD products are just as they sound, containing just one of those cannabinoids (CBD) in an isolated oil.
While isolated oils are efficient, they are not the highest quality CBD products out there. That's because CBD works better in unison with other cannabinoids. This is known as the "entourage effect."
In broad and full spectrum CBD products, the efficiency of CBD in your system is amplified by:
100+ cannabinoids
30+ terpenes (Including myrcene, eucalyptol, linalool and geraniol)
Flavonoids
Glycerides
Amino acids
Omega fatty acids
By using broad and full spectrum CBD products, you are getting all the benefits of the cannabis plant with 0.0% THC.
4. Look for Third-Party Testing Reports
You have the right to question every product you ingest. That's why you should know everything about what's in your CBD products. As a distributor of supplements, CBD companies should know what's in their products as well. This makes third-party testing pivotal when choosing which CBD products are best for you.
Third-party testing is the best way to keep a supplement company honest. There is no motive for a testing company to report or deny ingredients in a formula. Because the FDA doesn't have many specific guidelines on CBD products yet, third-party testing gives consumers the facts. From there, you can make an informed decision about your health.
We conduct rigorous third-party testing on every batch of our products — you can view all of our lab reports on our website.
If there are third-party results, take a moment to look at them. Whenever formulas are created, foreign chemicals may be the result of a rogue reaction. Minimal traces of heavy metals may make their way into the final CBD product. Any sign of these may result in inferior CBD products. If there are not test results available, that's a sign in itself that the company may not have your best interest in mind.
5. Find Out Where the CBD Products Are Sourced
When in doubt, always make sure to buy your products from the United States. Hemp is a heavily regulated commodity in the United States, so your CBD products are more likely to be Farm Bill Compliant.
Many environmental aspects such as soil pH and climate can have an impact on the quality of CBD products. Before you buy any CBD products, you should look into where the company sources their product from. That's why it's best to go with what you know. If a company is getting their CBD oil from a United States source, you know that it will be of a higher quality.
6. Ensure the CBD Products Have High Bioavailability
Anytime we consume a product, our stomach acids must break it down and distribute the nutrients into the bloodstream. In doing this, many nutrients from our foods, drinks and supplements get lost before they are absorbed. That's why it's best to choose CBD products formulated to increase bioavailability.
This is one of the reasons broad and full spectrum CBD products are superior. The entourage effect helps with the absorption of nutrients.
On top of that, we formulate some of our CBD products by breaking down the nutrients into nano-sized emulsions. This makes it easier for the body to digest, speeding up the absorption process. By consuming CBD products with nano-sized emulsions, you lessen the risk of losing valuable nutrients.
7.  CBD Products Should Avoid Unnatural Substances
Additives add nothing to CBD products. If you are going to get flavored CBD products, make sure the flavors are all-natural, such as essential oils. Also, check that the products don't have any gluten or other potential allergens involved in the casing of the CBD products.
While the Food and Drug Administration insists that genetically modified organisms are okay to consume, studies are still being conducted on the long-term effects. When it comes to an all-natural product like CBD, why rock the boat? There's no need to muck up the benefits of CBD with foreign substances if it's not necessary.
8. CBD Products Must Come In Adequate Packaging
How your CBD products are packaged matters almost as much as how they are sourced, extracted and formulated. The moment a hemp leaf is picked, it begins to die. As it oxygenates, valuable cannabinoids dissipate into the atmosphere. CBD product manufacturers go to great lengths to preserve these natural elements, but they all succumb to the inevitable.
To elongate the life of your CBD products, aim for products in glass containers over plastic. Glass is impermeable. Therefore, it won't hold onto moisture. While that's a plus, glass is also transparent. Getting CBD products in amber containers is ideal because UV rays can't penetrate through.
9. Check Out the CBD Company's Customer Support
The best way to see if a CBD product is right for you is to see if their company is right for you. It's natural to have many questions when you are picking out CBD products. If their customer support can't answer those questions for you, then go elsewhere.
CBD companies are aware of how new cannabis is to the health and wellness industry. They should be eager to explain the benefits of CBD products. Having a ChatBot readily available is an excellent sign that a CBD company is willing to help. This should make you feel more comfortable in choosing the right CBD products for your needs.
10. Only Buy if Manufacturer Stands Behind CBD Products
A company that knows it's selling a quality product will stand behind it. If you are buying top-of-the-line CBD products, they should come with a money-back guarantee. Otherwise, you are running the risk of buying from a company that's just playing the cash grab.
Look to see if they offer a refund for those unhappy with their product. In the case you are unhappy, be sure to take them up on the offer. Money doesn't grow on trees, ya know!
CBD Products from Joy Organics
Choosing quality CBD products is important. A store or online resource may supply CBD, but that doesn't mean they're CBD experts. For any questions or concerns, feel free to turn to Joy Organics for information and quality you can count on. Contact us today.
Thanks for reading! To show how much we appreciate you, we're going to give you 16% off your next order. Just use code READER16 at checkout!
Joy Smith is Joy Organics Co-founder and visionary. After her own life-changing experience with CBD, Joy started Joy Organics to create a line of sustainable and premium CBD products consumers could trust. Before founding Joy Organics, Joy worked as an itinerant speaker, traveling to over four continents to empower women across the globe.